'The Ultimatum: Queer Love' finale & reunion recap: "Surprise, I'm gay, surprise!"
By: Dani Leever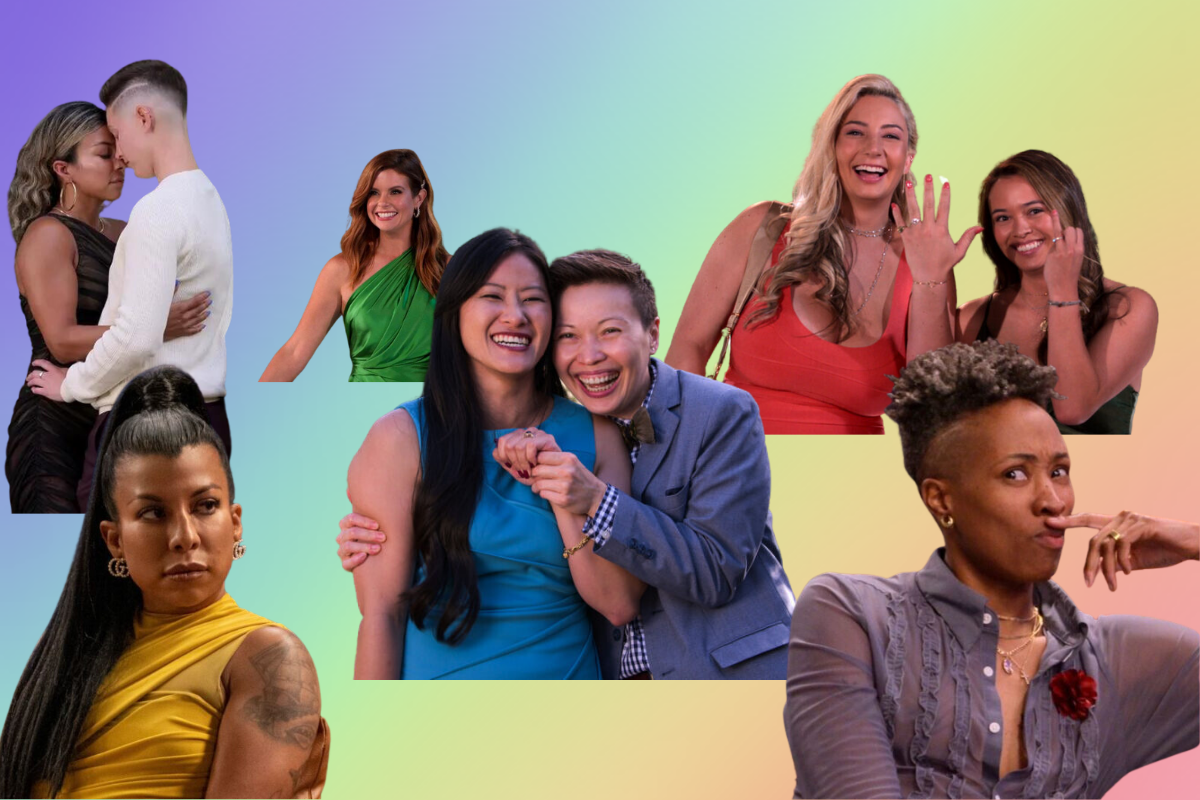 Content note: This article mentions domestic violence. 
It's the end of the route, queers. What a cursed journey this has been – a moment in sapphic pop culture history that we all witnessed live, together. 
The Ultimatum: Queer Love finale and reunion have officially aired. It's over.
Feel like reliving the nightmare of the first eight episodes? Head here. 
I watched this on my friend Xanthe's couch, but we almost couldn't stream it because their ex-wife, with whom they share a Netflix password, nearly bumped us off because she was watching it at the same time. Gay as hell.
All images: Netflix
The Ultimatum: Queer Love finale
My friend texted me in the middle of their watch of the finale saying: "I'm scared. All of these lesbians are going to marry each other, aren't they?" And that's basically what happened.
Yoly / Mal / Xander
Here we are again, back in this gazebo with hottie Mal in a hottie outfit down on one knee, promising Yoly that if she says no, they'll "try again in another lifetime". Crying.
My predictions last week were that Yoly would say no and end up with Xander. Boy, was I wrong. What unfolds is the messiest ex drama ever witnessed. 
Yoly says yes. But at her final meeting with Xander, she TAKES HER RING OFF, hesitantly mumbles that she's now engaged, tells Xander they're perfect, and says directly into the camera that she's not in love with Mal the way she is with Xander.
My pal Hannah, also from Xanthe's couch, asked of Yoly: "Is Xander a three-dimensional human you've fallen in love with, or a three-week-dimensional human you've become obsessed with?" 
They walk away from the cameras and have an intimate moment; it's extremely obvious that Yoly is not certain of her decision. 
When Xander sadly walks away, Yoly runs after them with a "WAIT!" 
Xander turns around, puppy dog eyes in full force, and Yoly gives them another hug and says "I'm sorry." Brutal. 
This is going to CRUSH Mal when they watch this. Imagine seeing your very recent fiancé "breaking up" with their ex, but taking off their ring, confessing their deep love and looking extremely unsure about having said yes to you.
Tiff and Mildred 
Mildred and Tiff get engaged on a cliff. Tiff is wearing a white belt that my friend Hannah pointed out was very ugly, and they say things like "the contrast of the waves reminds me of you" (???) and "you're perfect like the blend of coffee you make me in the morning" (???).
Mildred manages to still be condescending while being proposed to, literally asking, "Were you done talking?" to reference the fact that she's very interrupty. 
It's a rough watch, we were all screaming at the screen. My prediction was that they would get engaged and break up straight after, and, well… more on that later.
Aussie and Sam
AUSSIE AND SAM GOT ENGAGED. This one floored us. On the off-chance Aussie even showed up for the finale, let alone proposed, we were NOT expecting Sam to say yes. 
Aussie gives Sam a labradorite, which is authentic gay representation because I have been given many crystals in my life by queers; some far more unsolicited than others.
The proposal is sweet, and Aussie's doe-eyed expression had me bracing for a brutal rejection, but Sam said yes. This is giving hope to the avoidantly attached and those who love them everywhere. 
They do now have to tell Aussie's parents that a) Aussie is gay and b) Aussie is engaged, leading Sam to say the iconic quote: "Surprise, I'm gay, surprise!"
Lexi and Rae
I laughed so much that they both proposed. 
My watching pals and I were noticing the 'masc must propose' rule intersect a little too cleanly with the 'Ultimatum receiver must propose' rule, so when this double proposal happened for the pairing with the most femme between them, we ranted about gendered dynamics for way too long. 
But good for them.
Vanessa and Xander
Vanessa and Xander went to The Nutcracker in Venice, and Vanessa brings it up. Xander tells Vanessa that it's time to end the relationship, and Vanessa is absolutely shocked and heartbroken. 
It's really sad, particularly when she starts saying things like: "I don't know why you don't want to grow with me, or is it just that you want to be with someone else?" She's lost control of this relationship, and wanders off into the sunset alone. Xander gets dumped by Yoly, so it's a lose-lose. 
The Reunion
Gone are the days where a reunion happens months after, we got this bad boy in the SAME NIGHT we get The Ultimatum: Queer Love finale. My pal said that this was the best TV reunion since RuPaul's Drag Race season 9.
The only couple that has stood the test of time is Aussie and Sam. They're still together. And Tiff and Vansesa (random) are invited to the wedding. 
At the start of the reunion, Lexi and Rae were still together, but even then, Lexi was still bringing up Fingergate and things seemed a little tense. A screen at the end of the episode reveals they broke up shortly after filming, which was the most dramatic and hilarious reveal of all time. 

Lexi had a villain arc toward the end, with more viewers pointing out she was bullying Vanessa, controlling Rae and took the Fingergate thing way too far, all of which are true. Like, why the fuck would you tell your GRANDPA your ex-girlfriend fingered another girl on a Netflix dating show? Plus, the absolute roasting of Rae at the parent dinner was brutal. 
But Lexi is currently in her lane, thriving and unbothered. She just hard launched her new girlfriend on TikTok. 
Vanessa and Xander apparently tried to reconnect, but it didn't work out. Vanessa comes across as mature, level-headed and very soft in this reunion, which is a redemption arc she honestly deserves.

Mal and Yoly are Splitsville, USA. It may have had something to do with Mal watching the show and realising Yoly was shit-talking and downplaying her relationship with Mal to Xander, even mere moments after accepting their proposal.
The Mal, Yoly and Xander love triangle was in full mess mode, with Mal lamenting how dishonest Yoly was (fair enough), Vanessa revealing Yoly and Xander were planning holidays together (drama!), and Yoly responding by trying to blame Vanessa's pot-stirring (unfair on Vanessa). Xander and Yoly apparently never got together or hooked up, although they did see each other at Coachella. How very gay and L.A. of them. 

Honestly, good riddance to this situation. Yoly was trying to have her cake and eat it too by staying with Mal but not letting Xander go, and that blew up in her face. 
Yoly called herself a walking ad for polyamory, which made the poly queers on the couch scream. The guiding principle of polyamory is communication, which she is famously bad at. 
Mal is a king and deserves the best, Xander is doing weird push-ups on TikTok and Yoly is apparently staying intentionally single for a while. Probably for the best. 

The final bit of the reunion that we have to talk about is the Tiff and Mildred situation. And look, there's no sugar-coating it: this was fucked.

Netflix prioritised drama and viewership over Tiff's safety, allowing them to come face-to-face with someone who had recently been arrested for perpetrating domestic violence against them. 
It put a real dark spin on the reunion, tipping the "hehe, this is so silly!" tone into something really serious. It should never have happened. 
Mildred gaslighting Tiff in real time, belittling them and showing no accountability for her violence was a fucking tough watch. No wonder Tiff walked out. Queers all around the internet commented on how wildly triggering it was to watch. 
It was a real intense note to leave the show on, but has started a lot of conversations about DV within queer relationships. It just absolutely should not have been in this context.
Because their lives are all very real, we're still getting drip-fed some brilliant content: Yoly giving her side of the story; Mal and Rae's incredible TikToks; Tiff teasing a sex board game business; and the greatest news of all…
Tiff's hot friend is offering ONE ON ONE RELATIONSHIP ADVICE. Smart, savvy and hot. 
What a wild ride. Thanks for coming along for the journey with me.
They better renew The Ultimatum: Queer Love or I'm rioting. I love gay people.
Dani Leever is a non-binary nonfiction writer, editor and DJ from Naarm. They're Archer's Online Editor – a role they truly think is the best role on planet Earth. They love The Veronicas, pinot grigio and playing Nintendo Switch in the bath. They think the The Ultimatum: Queer Love finale was a shit show. 
<! -- WIDGET HERE FOR BUY ARCHER -->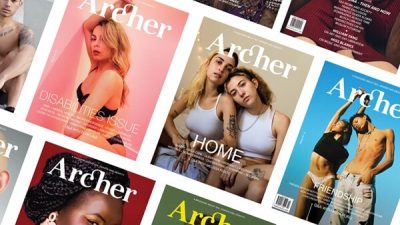 HELP KEEP ARCHER MAGAZINE AFLOAT!