Queer film review: Imagine Me & You
By: Jess Ison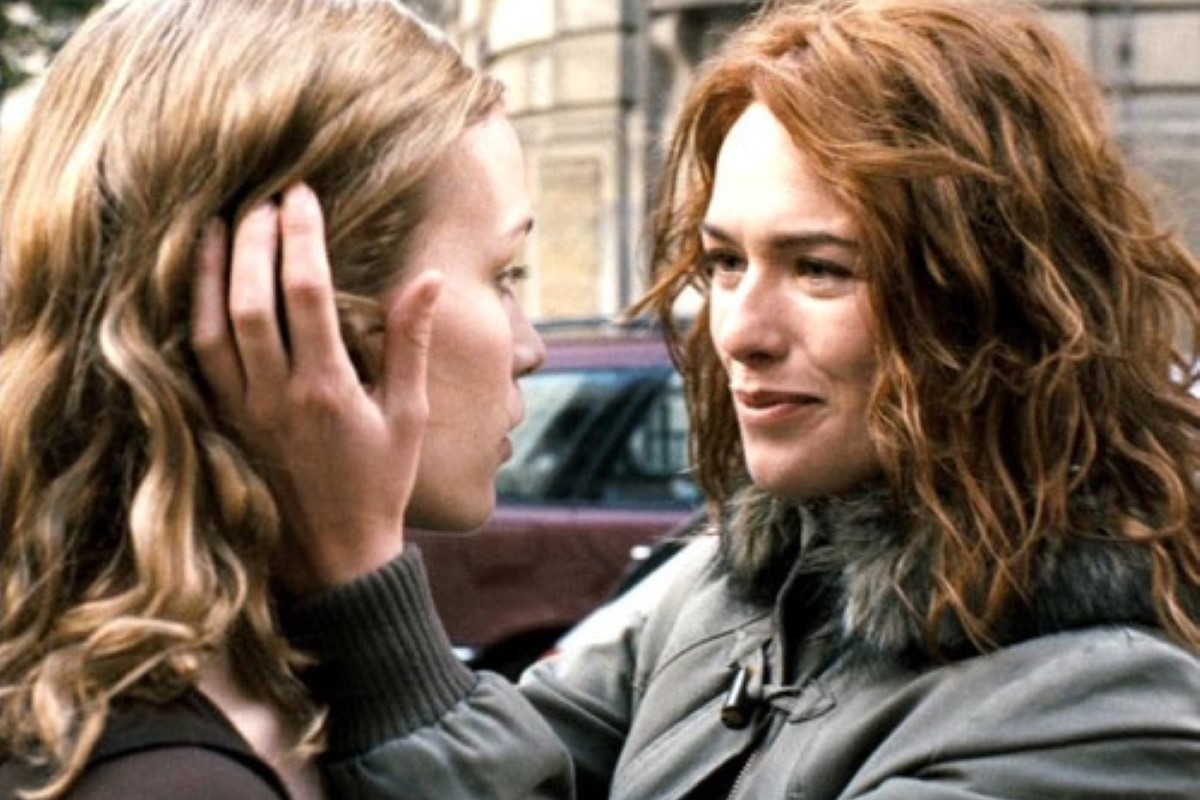 Welcome to my Archer Magazine queer film review!
I rate each film against my rigorous methodology of whether a film is better than Better Than Chocolate, the infamous and questionable 90s lesbian film. You can read my review of that film right here.
Today I am reviewing 2005's Imagine Me & You directed by Ol Parker. The reason I am reviewing this film is because my GF begged me to watch it with her, citing the impact it had on her as a lonely young lez living regionally, replaying the kiss scenes over and over. 
Let's muff dive in.
All images: Imagine Me & You, United International Pictures
From the get-go, the film scores 1000 made-up points for its fashion. The youths of today love sporting early 2000s fashion, yet none have really nailed the low-rider flares and layered T-shirt look that this film excels in. Cowards.
The film starts with a woman waking up before her alarm. Her lips look so soft that baby gays cannot look away from this point. Her name is Rachel. It's her wedding day. She wears a meringue and a fierce low bun.
Her father is none other than Giles. From Buffy!
Her mother is cruel, and remains so throughout the film. It's a tired trope. 
Next, we meet a florist. It is Cersei from Game of Thrones! Her actual name is Luce in this film, and while in this production she isn't menacingly sipping wine, she does stroke flowers a lot, which is equally pleasing to watch.
Cersei comes to the church and starts handing out flowers to the groom, whose name is Heck. His best friend Cooper is there, too, who is immediately signalled as the creepy BFF trope – reminiscent of Xander from Buffy.
Meanwhile, on her way to the church, Rachel stops the car to run into a Mickey D's and hang a slash. Everyone is staring at her in her wedding dress.
That reminds me: this one time I was at a protest in the city, and some women in bridesmaids' outfits were begging us to pause the protest so they could get their car through. That's direct action, baby.
Anyway, it's established at this point that Rachel is meant to be a little quirky! Go off grrrrl.
As Rachel walks down the aisle at the wedding, she makes eye contact with Cersei, who for some reason is still at the church.
The chemistry is *squirt emoji*. By the way, I was recently informed that for the straights, the squirt emoji only means ejaculation and never means squirting because… well… the heteronormative patriarchy.
Rach marries Hector, but this isn't why any of us are here. 
The wedding's afterparty is grim – I still don't know why the gays wanted this.
Cersei is inexplicably in attendance at the afterparty. She and Rachel have a flirt over punch, which involves Cersei sliding a ring on Rachel's finger. Tres sapphic.
Some more wedding stuff happens. It's still clear that Heckas is boring (I gave Hector a more interesting name to help the poor thing out).
After the wedding, Rachel can't stay away from Cersei, who I really should start calling Luce. Rach invites Luce over for a dinner party, and also invites creepy Cooper. Luce arrives with lilies, which are Rachel's fave (um, gay much?).
Rach is nervous and look, we've all been there. Like, why is my heart pounding when I look at that beautiful woman?! I am confused?!
Luce is chatting with Heckas, and when he asks if she has a boyfriend, Luce drops a "I'm gay" bomb. But, oh no, they've invited Cooper to be sleazy to Luce! Heckas doesn't know what to do with this predicament.
Mates, Luce has a 2000s lesbian tramp stamp. No one is surprised she's a sapphic except the straights.
Later, Rachel and Luce have a little moment in the rain because wet motifs plague us yet again. 
Luce gets a lift home from Cooper, and he constantly tries to sleaze onto her. She just kind of laughs, saying she'll be his friend. This is the most untrue lesbian representation ever. 
Somehow Luce is friends with Rachel's 10-year-old sister? Luce goes to the sisters' school presentation and Rach is there. Rach and Luce are sitting very close to each other and almost kiss. Things are getting steamy.
Some other stuff happens, but I know you all really want me to just get to the soccer game.
For some contrived reason, Luce and Rachel go to a soccer game together. Rachel's beanie has a brim.
Rachel isn't good at screaming at the players, so Luce teaches her how to yell out, "You're a wanker, number nine!" by using her diaphragm. Rachel needs Luce to show her, so Luce puts her hands on Rachel's lower abdomen. It's like when in high school I contrived reasons to spoon with my crush: "I am cold."
Then they go to an arcade and dance together on one of those dance games; it's wildly unsexy. Walking home, they almost kiss. Rachel freaks, the poor sausage.
She can't stay away though. Mere days later, she's at the florist telling Luce she can't see her any more, only to start kissing her on a pile of roses moments later. The kiss felt magical for my GF as a lonely teen, with all that long hair swishing around on both characters. But I am merely concerned for her business. She won't be able to sell these flowers now.
Heckas comes in to get flowers for Rachel (because their relationship is doomed), but before he sees them, Rachel runs off.
Rach and Heckas try to spice things up by having sex in a park, only to be interrupted by some gay guys. Poor hets don't know sex beat etiquette. At some point, Rachel tells Heckas about Luce, but he pretends not to hear her.
Meanwhile, Luce is devastated but seemingly does not have any lesbian friends to talk to. I truly do not believe this. She decides to go overseas, because for some reason, everyone in this film is minted. 
Rachel realises that she loves Luce and needs some more of those makeouts that destroy flower stock. But Luce is going to the airport!
A chase ensues.
Rachel tries to call Luce but Luce won't talk (on her flip phone). However, in the background, Rachel can hear a song that indicates Luce is in the same traffic jam. She jumps on the car bonnet and shouts: "You're a wanker, number nine!"
Luce jumps out of the car, leaving her luggage, and runs down the street to Rachel. They kiss.
We then get little snippets into the future, and the only one that matters is Luce and Rach having a little cappuccino on a bench looking in love – and like they bullied me in high school.
So, how to rate Imagine Me & You?
It has some pretty hard-to-handle misogyny, and all the main characters are white, cis and so damn rich. On the other hand, Cersei absolutely brings that jawline and lesbian energy.
Tough decision.
I have decided to rate it as BETTER than Better Than Chocolate because my GF replayed the kiss scenes so much that she wore out the DVD.
Jess Ison is an aficionado of queer media and loves every bad lesbian film ever made. In her professional life she is a researcher at La Trobe University. She lives with her dog on Wurundjeri land. Find her on Twitter.
<! -- WIDGET HERE FOR BUY ARCHER -->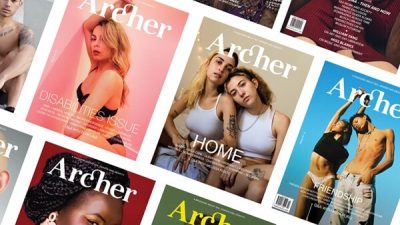 HELP KEEP ARCHER MAGAZINE AFLOAT!