Matánga: How grieving re-connected me to my Congolese culture
By: Frank DOSU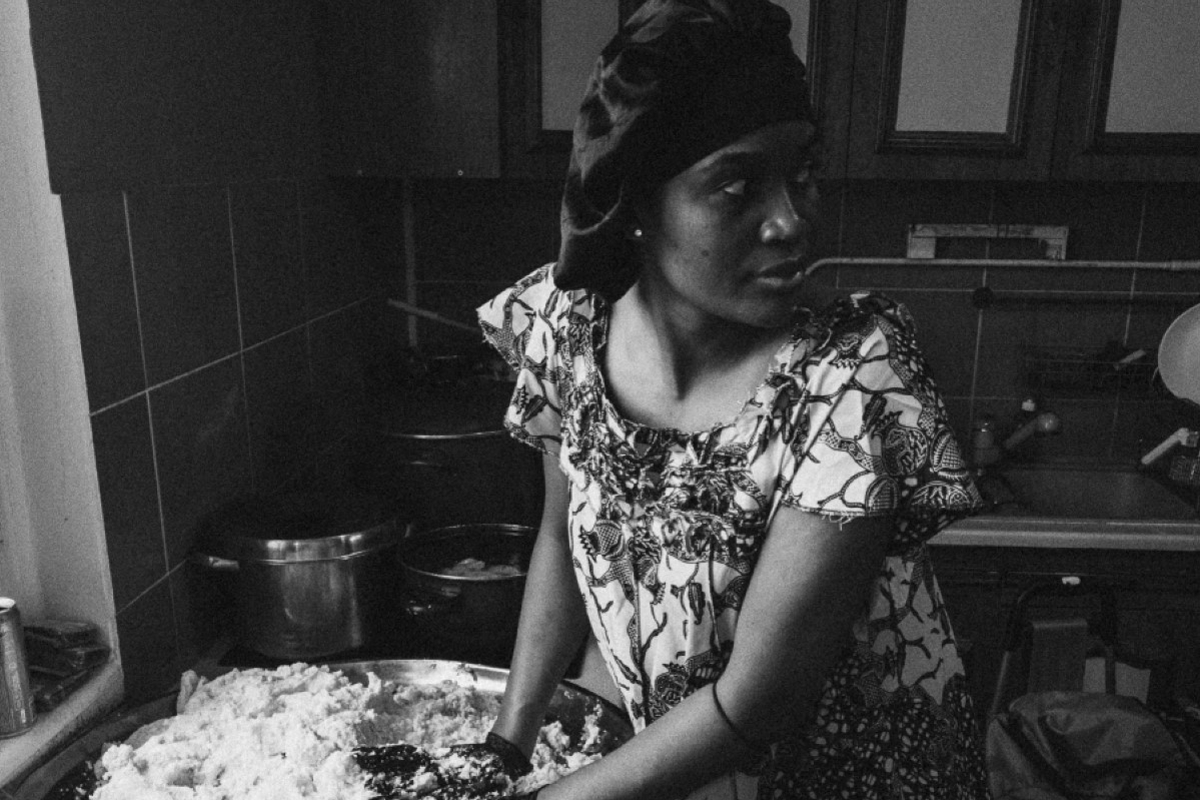 Matánga: mourning, wake, funeral
"Mom just left us."
That was the text my aunt sent us on 5 October, 2022. She'd been living with my grandmother in Paris for 20 years. It was four in the morning when my sister called me to ask if I had seen the message.
I didn't say a word. I couldn't. I just sat on my bed, looking into the darkness of my room. Mama Koko was the only grandparent I've ever known; all my other grandparents passed away before I was born. Now, she too was gone.
I spent the rest of that night crying and contacting family members.
All images by author, Frank DOSU
Two weeks before my aunt's message came, a doctor was called to check in on Mama Koko. He told my aunt that she wasn't particularly sick, she was just old.
She was 92 years old; she didn't have much time left. We began preparing ourselves for the worst, but how do you prepare yourself to lose someone you love? 
I knew that the following days would be difficult. What I didn't know was that I was about to discover a new aspect of my family and my culture, something I'll hold on to for the rest of my life. 
I was born in Kinshasa, the capital of the Democratic Republic of Congo.
When I was 12 years old, my mother, brother, sister and I fled the arduous political and social situation happening in the country. The Democratic Republic of Congo is one of the 10 poorest countries in the world. Since Belgian colonisation in 1885, the country has experienced extreme poverty, war, political instability and diseases.
We arrived in Belgium to start a new life from scratch. Our first years were very stressful. As a refugee, you're only allowed to stay in the country as long as the government believes your story.
We lived in constant fear of receiving a letter from the government telling us to leave. It took years of legal action before we were allowed to stay permanently in Belgium.
It was 20 years ago, the last time I laid my eyes on Congo.
Despite facing racism, I have always been proud of my Congolese culture. Spending most of my life in Europe and other countries has distanced me from it, however my grandmother's death unexpectedly reconnected me to my roots.
My grandmother was born into a family of six. She never went to school, because her father wanted her to stay at home and help her mother. She often told us that this was one of her biggest regrets.
She grew up and became a widowed mother, raising seven children by herself while running her own business. She eventually bought the house in which she raised her kids. This was not a common situation for a woman back in those days. Despite the challenges, she always remained strong, hardworking and loving towards her family.
In Congo, when someone dies at an old age, it is tradition to celebrate their life, instead of mourning their death. One example of this is that instead of wearing black clothing, we wear white: the colour of life.
Funerals generally last three days. After two days of wake, the body is buried and a celebration is held in their honor.
I had never experienced this aspect of my culture before, as I had never lost someone who had lived such a long and full life.
The funeral was held in Paris.
I was immediately struck by the vibrant atmosphere when I arrived at my aunt's house. The apartment was full of people.
In the living room, a group of cousins and aunts were watching TV and chatting. In the bedrooms, some were getting dressed in their funeral attire. In the kitchen, people were gathering to cook: ready to spend hours talking and laughing while preparing food. This is a common occurrence in our culture for happy events, but I had never experienced it at a funeral.
On the second day, my mother and her sister wanted to visit the funeral home to see my grandmother's body. My mother asked me to come with her. I didn't feel ready, but I wanted to be there for her, so we went.
When we arrived, a man escorted us to see my grandmother's body. The room was small, with no windows — only a bright, white light. My grandmother's body lay in the center of the room on a metal table. My mother and her sister burst into tears. I'd never seen my mother that sad before; I felt powerless and completely devastated. After a few minutes, we left in silence and went back home to prepare for the last day of the funeral.
The final day of the funeral was the hardest; it was the day when all the family saw the body and participated in the burial.
When we arrived at the morgue, the room she had moved to was large, with beige walls and a white floor. There was now a nice natural light coming in from the huge windows.
In the middle of the room was a white, open coffin with my grandmother inside. She looked so peaceful, like the day before. People slowly started to enter the room, and I started to hear them cry.
The room was completely full, and I decided to stay in the back. I couldn't find the strength to go any closer. At first, the only thing I could hear were cries, but then we all started to sing religious and customary songs from my grandmother's region. Singing has a huge importance in black culture and history. We sing to express our emotions and also to give ourselves strength.
Eventually, I found the strength to go up to the coffin and say goodbye to my grandmother. I stood next to my mother to support her, and I couldn't stop crying.
It wasn't until a few moments later that I started to hear what people around the coffin were saying while they were crying. One word kept coming up: "Thank you." "Thank you for taking care of us." "Thank you for the strength you passed on to us." "Thank you for the sacrifices you made for us." "Thank you for everything, you can rest now." Every sentence I could hear was filled with gratitude.
In this moment of intense pain and sadness, all that my family members expressed was appreciation. This shocked me, but it also filled me with pride and strength. In this painful moment, I saw the beauty of my own culture like never before. This was the best way to celebrate my grandmother's life, as she was the strongest and bravest woman I had ever known.
Even though I couldn't speak, I wanted to say to my grandmother Véronique: "Thank you for being a model, thank you for the unforgettable memories, thank you for the endless love, thank you for reminding me who I am and where I'm from, and thank you for the strength."
Frank DOSU is a 33-year-old Belgian photographer based in Lisbon, Portugal, and was born in Kinshasa in the Democratic Republic of Congo. Frank has been exposed to photography since childhood, as his father was a wedding photographer. He mainly shoots landscape, but loves exploring different types of photography, including portraits and street photography.
<! -- WIDGET HERE FOR BUY ARCHER -->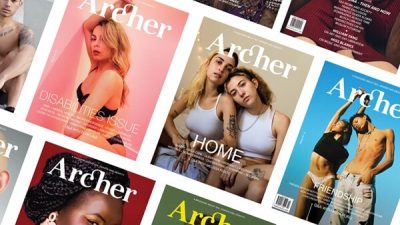 HELP KEEP ARCHER MAGAZINE AFLOAT!