Queer trauma and the workplace: How employers can get it right
By: Lachlan Slade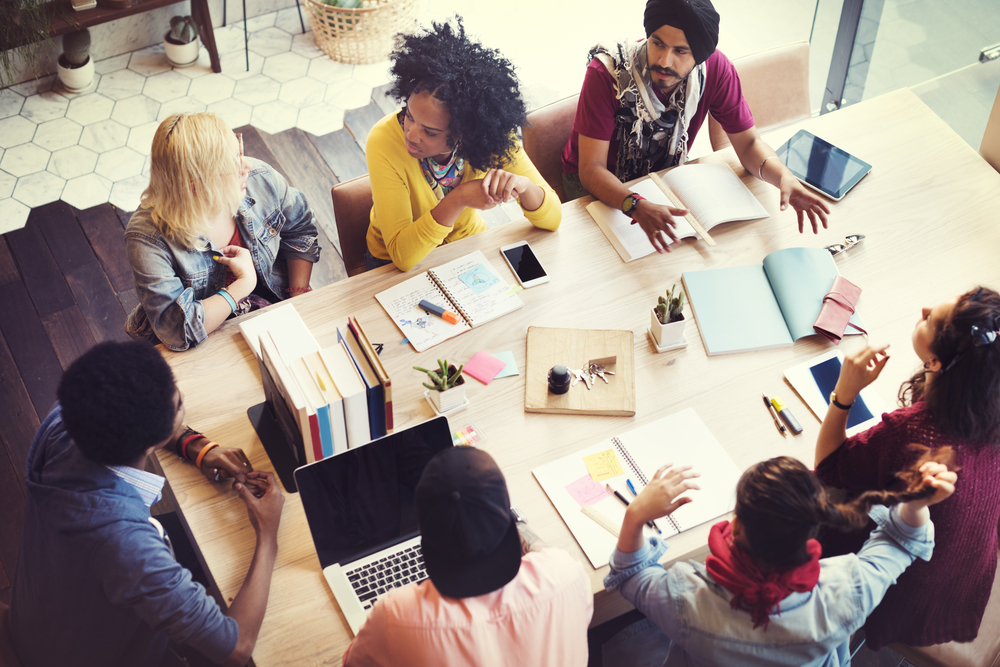 As a therapist and mental health social worker, part of my job is to help my clients make helpful connections between certain elements of their lives and to disconnect from those that aren't serving them.
Our brains regularly make connections and, put simply, therapy is there to help rewire them when needed.
Sometimes, this happens organically. By creating a warm and safe space, my client might realise that their feelings of disgust surrounding sex, for example, stem from them being outed to the school bully. Other times, it's in my own moments of critical reflection that I make connections between my client's insights and later present them for consideration.
These connections are, of course, formed mostly as a result of our experiences. A life full of trauma is more likely to see an overburdened brain wired for danger, while a life with mostly love is more likely to mean a brain wired for contentedness and safety.
For all the pride and glitter and love, many queers have suffered more trauma than straight, cis and endosex humans. And of course, so much of this trauma stems from queerphobia.
Queerphobia stings the most when it comes from family, and many LGBTIQA+ people have felt that sting when they first come out.
We know that so often our family shapes so much of our brain and mindset. If we learn that coming out could mean becoming homeless, for example, we could be forgiven for applying that logic to the rest of our lives, even if in sub-conscious ways.
It's perhaps little surprise then that queer people hide their gender and sexuality at work. As psychotherapist Esther Perel writes, "All the relational habits you built in life don't immediately disappear the moment you walk in the office door."
Many of us are conscious that some of our non-queer workmates may bring with them views that are tinged with queerphobia. Often, we also know too well the consequences of coming out to the 'wrong' person.
It is entirely understandable and adaptive, then, that some of us may choose to stay closeted at work. Australian research from Indeed into Diversity and Inclusion in the workplace backs up this trauma response.
Three out of four LGBTIQA+ workers who said they hide parts of their identity at work confirmed that their sexuality is one of those hidden parts. According to the study, LGBTIQA+ workers are the least likely of any population group to be open about their non-normativity.
Undoubtedly, a part of this is the ease at which many can hide their sexuality at work. It's not visible in the same way gender, race and disabilities often are.
And, thankfully, the idea of a magical straight-possessed 'gaydar' died during the great metrosexual extinction of 2007.
Besides, if you would struggle to come out to a parent who claims to love you but could be queerphobic, why would you come out to an employer who is indifferent towards you and could be queerphobic? At their worst, doing both could see you homeless. So it's no wonder that Indeed's research also found that three in four working queers experience stress and anxiety.
Clearly, this also has implications for employers of LGBTIQA+ people (read: all employers). We all know that queers get shit done, but any worker who doesn't feel safe to be themselves in the workplace is likely to be less productive.
We need to expect much more from employers. We need more than just a dusty policy on the shelf and the pink-washed branding that comes around with Mardi Gras. We need more than just pronouns in email signatures, and we certainly need more than just a rainbow sticker on the door.
We need employers to make workplaces genuinely safe, warm and welcoming for all.
I have been incredibly fortunate to work for employers who promote, nurture and value out queer people.
These are the workplaces that publicly denounce queerphobia in political 'debate'. They check in with their queer staff around these times, doing more than just shoving the EAP number under their noses.
Such workplaces recognise that the safety and comfort of queer people – both clients and employees – should be at the core of their business.
I am now working with so many queer young people who do not fear coming out to their parents. Some don't even see coming out as a big deal.
For these young people, queerphobia in the workplace is a rude awakening. None of them are naïve to its possibility, but many have never had to consider so starkly the impact queerphobia could have on their bank account and career as well as their general wellbeing.
Just like many good parents have had to do, every workplace needs to unlearn the queerphobia of its early years in order to meaningfully support its queer employees.
Just like those well-meaning parents, workplaces will likely still slip and tumble and say the wrong things as they learn. But as long as they deeply value the lives and contributions of their queer workers, they will always do so with the genuine goal of getting it right.
And when they do, more workplaces will be safe, warm and welcoming places for queer people.
Lachlan Slade (they/he) is an Accredited Mental Health Social Worker working from Yorta Yorta Country.
<! -- WIDGET HERE FOR BUY ARCHER -->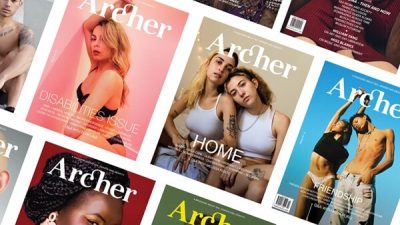 HELP KEEP ARCHER MAGAZINE AFLOAT!