Popular culture, masculinity and breaking the status quo
By: Frazer MacDonald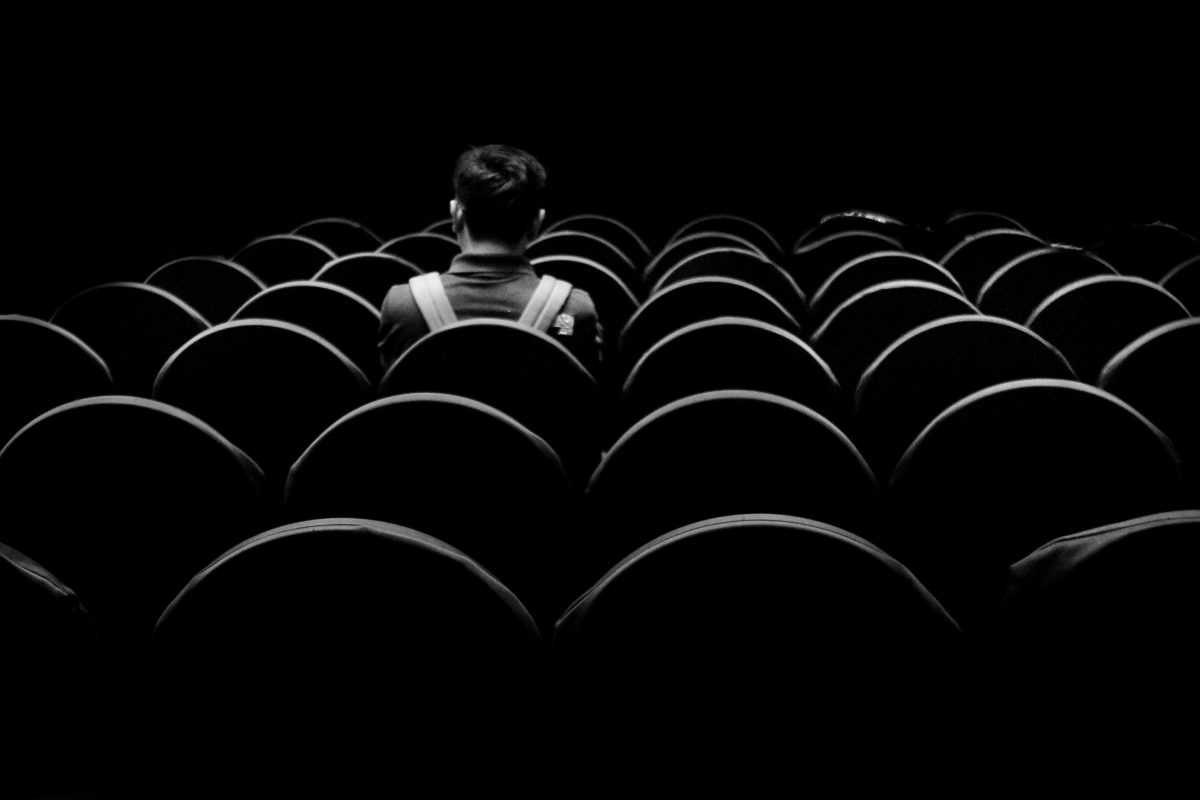 As a child, I gravitated towards whatever connected with me on an emotional level. The first film I remember loving was High School Musical at around age nine.
I only discovered the reputation the film had when I entered secondary school a few years later. At best, it was considered an embarrassing thing to like, and at worst it was for girls or for men who were deemed to be feminine.
I knew that was narrow-minded; I often thought to myself, 'What's wrong with being like a girl and anyway, how can an emotional response be inherently girly?'
But I was an insecure kid, and I never mentioned my enjoyment of the film to anyone. In fact, my taste in everything – film, literature, music – became more 'masculine' as I internalised those ideals during my teenage years.
Subconsciously, I figured out which films interrogated the norms set by the world around me but were still socially acceptable.
Fight Club became my favourite film. My Chemical Romance was my favourite band. I compulsively read dark fantasy, horror and crime novels. The one thing all of these had in common was a sense of aggression, and I took most of these works at face value.
There was a cliché, at the time, that traditionally 'masculine' male students would have a Fight Club poster on their wall. The meaning of the work had become obfuscated, and it was viewed as a film made by men for men, even as the film and the book denounced certain ideas.
There was a subconscious disconnect there. Very few men would talk about their like for things that weren't, on the surface, catered towards them. It was the fear of being ostracised or mocked, and it was a hard thing to break out of.
Even while I did this, I explored things that broke the status quo in some way.
It was hard to find new works in rural Wales, but there were queer characters or ways of viewing the world that didn't subscribe to the most common way of viewing the world. The main ones were Scott Pilgrim vs The World and the Murakami novel Kafka on the Shore.
Even so, I had a mostly private interest in those works.
In 2012, I moved to Manchester, England to study at university. During my time there, I met few people who had known me prior to the move.
That freedom should have allowed me to explore sides of myself I was never able to back home. But I never did. It was around that time that my sexuality began to manifest, subtly, and in ways that I didn't notice.
I still watched aggressive films about masculinity – but having studied an English degree, I was equipped with the knowledge needed to analyse those films properly.
Watching those films through the lens of all I had learnt during my university classes told me just as much about the world around me as the LGBT cinema I was watching.
I realised that Fight Club, which was one of my favourites at the time, was a satire of the toxic masculine ideals critiqued in LGBT discourse. I knew that there was something deeply wrong with the way the people in the film behaved.
It wasn't the way the film was viewed by the general public, and over the years, the film fell out of favour with me until I could reconcile what I knew with the way it would always be viewed.
In my twenties, I understood myself in opposition to many of the characters in Fight Club I had seen up until that point, which led me to expand my taste and watch different sorts of films.
The most defining of these works for me were Aristotle and Dante Discover the Secrets of the Universe, Call Me By Your Name, and God's Own Country. I saw elements of myself in those works, and facets of my own experience, which led me to seek out more of them.
I was lucky that Manchester has a vibrant LGBT scene and a wealth of LGBT-positive venues, so it was easy to do so. It was around that time that LGBT films became available on streaming services, too, considerably increasing access to those stories.
I started taking a gender studies class around that time. I spent several years of my life consuming as much LGBT media and sociological theory as possible. I wanted to educate myself, but I also wanted to learn as much about the topic as I could and discuss them with people I knew.
Nevertheless, during that time, I felt depressed and anxious frequently. Trying to figure out my identity was a stressful experience, and a process that often left me feeling overwhelmed.
I thought it would be easier not to think about it all. Of course, that was impossible. It required time and a lot of effort, but doing so was a rewarding experience.
Those books and films – the Scott Pilgrims, the ones that embraced LGBT people as a fact of life – acted as an antidote to the negative effects of the world around me. By that point, I had realised, in an abstract sense, that I wasn't straight.
They were the catalysts that set everything in motion.
That is the function of art that includes nuanced and realistic representation of LGBT people; it's the point of works that deconstruct traditional masculinity and femininity, too.
These works provide a way for people, including those from backgrounds in which they may not have as much access to certain ideas, to learn more about them.
Without them, perhaps I would still be unsure about who I am.
Frazer is a freelance journalist who writes about gender, horror films and anime, his favourite genres. He can be found on Twitter @frazermac44.
<! -- WIDGET HERE FOR BUY ARCHER -->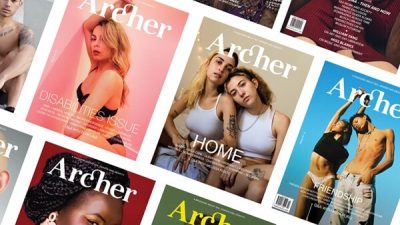 HELP KEEP ARCHER MAGAZINE AFLOAT!