"Will I ever not be Haram?": Masculinity, queerness and visibility in Palestinian culture
By: Abdullah H. Erikat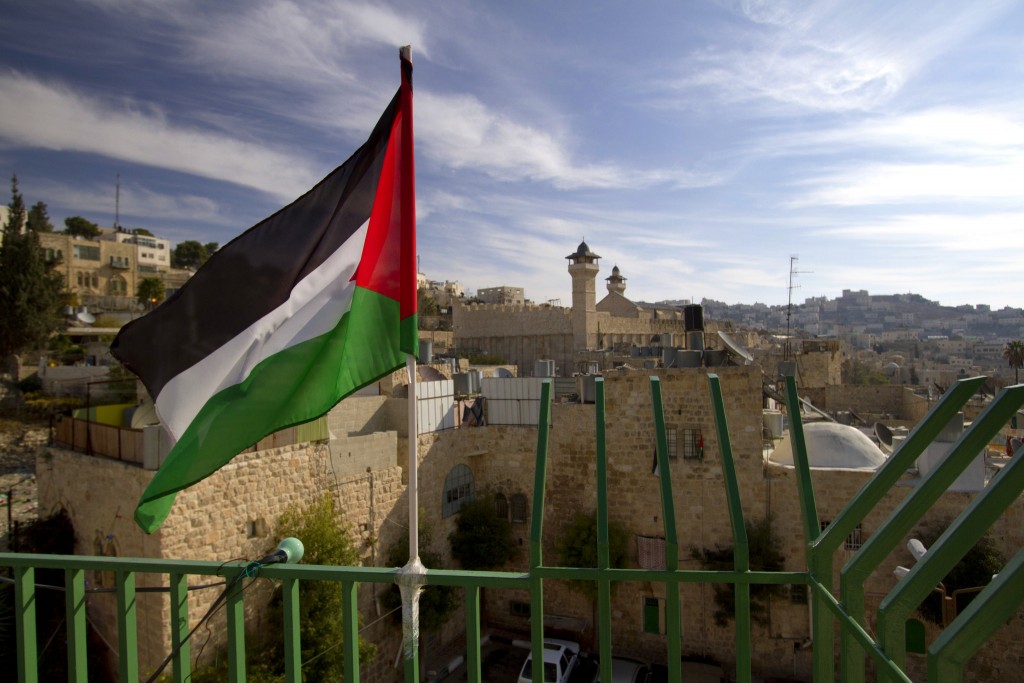 Growing up, I was called mukhanath, or hermaphrodite, not because my class mates were certain that I had both a penis and a vagina, but because I was colored outside of the masculinity circle.
They chose to assign me both organs because I didn't have a rough voice, I wasn't loud or violent, I liked hanging out with girls, I didn't undermine those girls, and when my male cousins were out playing all the assumedly masculine sports, like football, I was watching TV at home 'like girls do.'
When someone falls out of the masculinity paradigm in Palestinian society, they are often called mukhanath or luti, which translates to faggot or effeminate in English. Similarly, when girls fall out of the feminine paradigm, they are called hassan sabi, or tomboy.
What makes the gender-binary obsession more inflamed in my society is the concept of Haram, which means 'inviolable and forbidden.' Haram is the opposite of Halal, which extends beyond food to speech, behaviour, dress etc. and means 'allowed' according to Islamic Law.
Haram is a hybrid construct of religious, political and social discourses and taboos. However, what really intensifies the Haram is people like Sheikhs, leaders of Islam, who exploit the hybrid concept of Haram in order to police people's behaviour, speech, dress, sexual orientation, and gender non-conformity. Thus, it is haram to be gay, trans, intersex, a cross-dresser or gender-fluid.
In Palestine, it is haram to speak about LGBT rights publicly and it is also seen as disgraceful to voice the struggles of HIV+ people, since it is still thought of as a homosexual-borne-disease there.
Once, in seventh grade back in Palestine, my friend pointed out a male cross-dresser who was well known in my hometown and said, "this is how your future looks like."
Was this true? Is this what people thought of me? What was it about me? Was it the way I move my hand? My voice? My nature? These are question that all these years have not managed to answer.
I also wonder how my friend, even at this age, managed to categorise me like this? Was it so obvious that I'm not the typical masculine male? Or was this the teaching of the social norms already showing their effect on him? My culture's model of masculinity doesn't look like the kid I was who just wanted to do ballet.
I'm currently in Scotland where I had the chance for the first time to do ballet and dance away all the feeling of shame that I had when I was back in Palestine. Yet, whenever I practiced my pirouettes, I would see my cousins, my society, the male traditions, and the haram at every turn.
My real self will never be unshackled completely from the masculinity I was socialised with, a discourse which leaves an itch in the throat of every non-conforming gender or deviant sexuality, an itch that will never go away. I know that my parents wanted to protect me from society or, rather, that they were just acting within the same spectrum of social, political, and religious taboos.
It's not only Palestine that suffers from such a restrictive obsession over what a male or a female should be like because this fear of difference still resides in every society across the globe.
Recently, I had to be reminded by my own assumedly white, liberal, western friend that, "ballet will only make you more camp." My response, face wet with tears, was that, "I'm not camp, I'm not masculine, I'm just me."
Our hetero-patriarchal society needs the visibility of gender and sexual diversity in order to unbend the haram rope that asphyxiates diverse identities. Society needs an exposure, something that shocks them and forces them gradually to allow diversity to surface up. Maybe writing about diversity and fluidity should be allowed in Palestinian magazines, hoping for a domino effect of the message through word-of-mouth.
Palestine needs to stop wearing the shadows of its historical struggle with Israeli occupation, which people are submerged in and which links it directly with masculinity, thus tightening the aforementioned rope. Our Palestinian-Israeli conflict and the continuing occupation is a tragic reality, yet people adopt it as an excuse to not allow any other social issues to be tackled as they prefer not to be distracted.
At the end, it is an inescapable reality that societies worship the gender-binary and monosexuality, like gods sitting on the throne of the hybrid haram, constructing how identities should sound, dress, and behave.
Sexual and gender fluidity can't be talked about because the Palestinian socio-political masculinity is what people should be busy talking about or practicing. I'm here longing for a day in which suppressed identities can be heard and voiced out by exposure and the visibility of diversity.
I believe that being born into a social Haram citizenship consolidated my personality, and bade me with a distributary character flowing away from the mainstream towards a still-growing wisdom and individuality. I would never want it otherwise.
Nevertheless, I'm still here yearning for a day where I stop wondering, "Will I ever be not Haram?"
Abdullah H. Erikat is a Biomedical and Biomolecular Scientist, and a contemporary theatrical performer. He is also passionate about writing and is a self-proclaimed bookworm. He is interested in particularly writing about art, gender and sexuality, and the bio-socio-political discourse.
<! -- WIDGET HERE FOR BUY ARCHER -->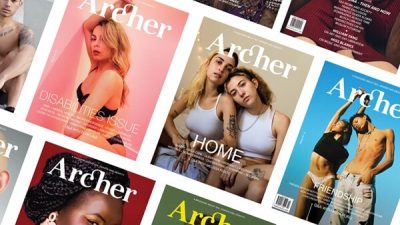 HELP KEEP ARCHER MAGAZINE AFLOAT!