Archer Magazine issue #10 – the HISTORY issue
By: Archer Magazine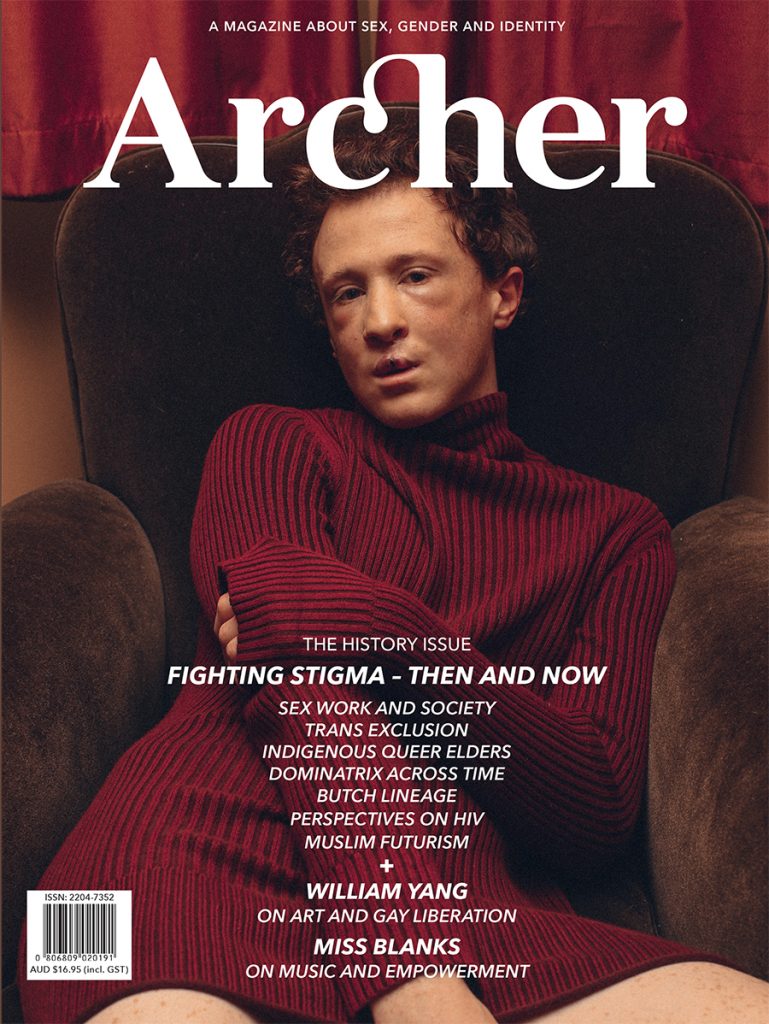 "Intergenerational talk is so important, to remind people that where we're at now is not where we've always been." — Peter Waples-Crowe, Archer Magazine #10
Welcome to Archer Magazine issue #10: the HISTORY issue.
"History goes beyond the sounds and sights memorialised in media and archives. In fact, it's just as much, if not more, about what we don't see or hear or read about." — Adolfo Aranjuez, editor-in-chief, Archer Magazine #10
"Being asked to find yourself within a categorising structure that has systematically erased you is fertile ground for both critique and re-traumatisation." — Archie Barry, Archer Magazine #10
This issue features:
* Q&A with William Yang
* Indigenous queer elders by Peter Waples-Crowe
* Dominatrix across time by Anne O Nomis
* Butch lineage by Kait Fenwick
* Sex work and political voyeurism by Kay Stavrou
* Queer Muslim Futurism by Zulfikar Ali Bhutto
* Queer comics by Ronnie Scott/Tommi Parrish
* Media representation by Ross Murray (GLAAD)
* Intersectional family by Jessica Walton
* Trans men and gay saunas by Kaya Wilson
* Trans erasure in archives by Archie Barry
* Penetration trauma by Greta Parry
* Q&A with Miss Blanks
* FASHION EDITORIAL: Tattoos and identity by Nynno Bel-Air/Archer Magazine
* IMAGES: Shot in the Dark by Sam Stoich
* IMAGES: Isolation in the Reservation by Jeremy Meek
Cover image: Sam Stoich (self-portrait)
<! -- WIDGET HERE FOR BUY ARCHER -->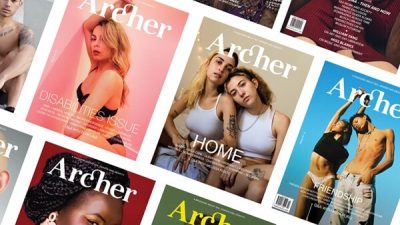 HELP KEEP ARCHER MAGAZINE AFLOAT!