The expansion of gender identities is not just because of the internet: A brief look at the role colonialism has on gender
By: Jonno Revanche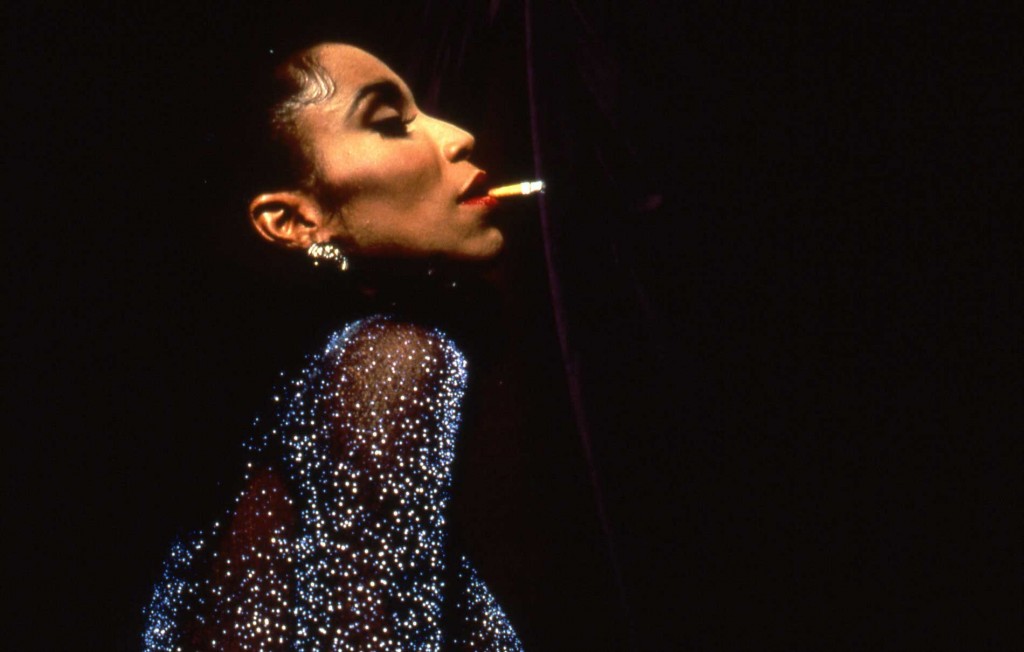 "The gender renaissance is upon us!"
These might be your thoughts if you've ventured out into select parts of the internet lately, or if you have a keen interest in the fashion world. There's been extensive media coverage of public figures like Caitlyn Jenner, Laverne Cox, Nina Poon, Miley Cyrus and Carmen Carerra, and it's quite clear that publicly exploring or changing your gender identity is something that the general population is beginning to accept.
While these identities aren't new, it seems that there's a revolution happening – at least in the western world – which is allowing us to self-narrate our own experiences with gender and sexuality.
This hasn't happened without issue. A common critique is that these gender identities are just "products of the internet" or not valid labels, that people have only started identifying as gender-fluid on blogging sites; that these identities don't make sense outside of tumblr or Facebook. It is not uncommon to find reddit threads full of people claiming that half of the gender identities they see are "made up". Conservatives are being, well, more conservative than ever. Some radical feminists have finally found middle ground with some of these conservatives, by excluding trans women on the grounds that they were born as men, socialised as men, and still benefit from male privilege.
The criticism that trans, non-binary, and gender fluid people are 'faking it' or making it up for attention is firstly, just plain rude. It's also historically incorrect, resting on the assumption that things like gender fluidity or neutral pronouns (which I use) are just something made up by bored, white teenagers with an internet connection.
These identities have actually been around a long time, particularly in the non-Western world. In popular documentary Paris is Burning (1990), there is a wide array of gender expressions present. The ball culture of New York was absolutely dominated by black and brown participants, many of whom did not subscribe to typical western ideas of gender presentation. Some did not choose to identify themselves as strictly trans or outside of the binary, and some did. This was a personal choice, something that coincided with their own feelings and lived experience.
Importantly, though, the film shows that non-binary or "unconventional" gender identities (at least by western standards) is not something that began on the internet. Rather, the internet has become a bastion for people who feel alienated by western ideas around gender to seek refuge.
In some cultures, gender variance isn't treated differently from any other mode of expression. In some Indigenous Australian cultures, brotherboys and sistergirls are treated with respect by people in their communities. It was only the introduction of colonialist ideas that changed these attitudes.
Bakla, a Filipino identity that pertains to homosexuality but can also refer to gender non-conformity, never considered the body and mind to be mis-aligned. In fact, it was quite normal for a gender identity outside of a strict binary to be presented and accepted.
In 1856, Edward De Lacy Evans arrived in Australia. He was assigned female at birth, but lived his life as a man for a number of years while he was in Australia. He is often considered Australia's first [publicly] transgender man. This is an early demonstration of a preference towards genders that fit the individual's sense of self, rather than any biological characteristic. For the most part, Edward was known as a man, and had a number of relationships with, and marriages to, women over the course of his life. However, he never exposed his genitals to his partners and lived stealthily for many years before being discovered in 1879.
It's often the colonial ideas of gender that restrict our concept of "acceptable" gender presentations. These assumptions around gender and expectations of binary gender presentation, roles, and norms, have caused our society to become suffocatingly comfortable inside boxes of heterosexuality and cis-centricism.
When these expectations start to be lifted, we begin to see how interesting people are without those restrictions. Diverse gender identities have been part of non-western culture for a long time, so it's not surprising that young people on the internet are now embracing life without strict gender constraints, and relish having a space online to finally feel free of the models that confine them.
The next step is to help these people feel more comfortable in the outside world too, and not just behind their keyboards.
Jonno is editor of Vaein, a zine/resource that seeks to give a platform to young LGBTQIA artists. They also spend a lot of time thinking about gender, as well as day-dreaming about puppies and attractive RnB producers. Their work has been featured in Oyster, Spook, Overland Literary Journal, Voiceworks, Yen, I-D and Vice.
<! -- WIDGET HERE FOR BUY ARCHER -->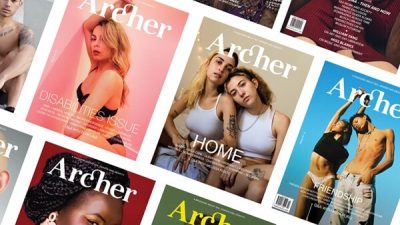 HELP KEEP ARCHER MAGAZINE AFLOAT!