The oppressor within: On hair, racism and queerness
By: Angie Kocsisek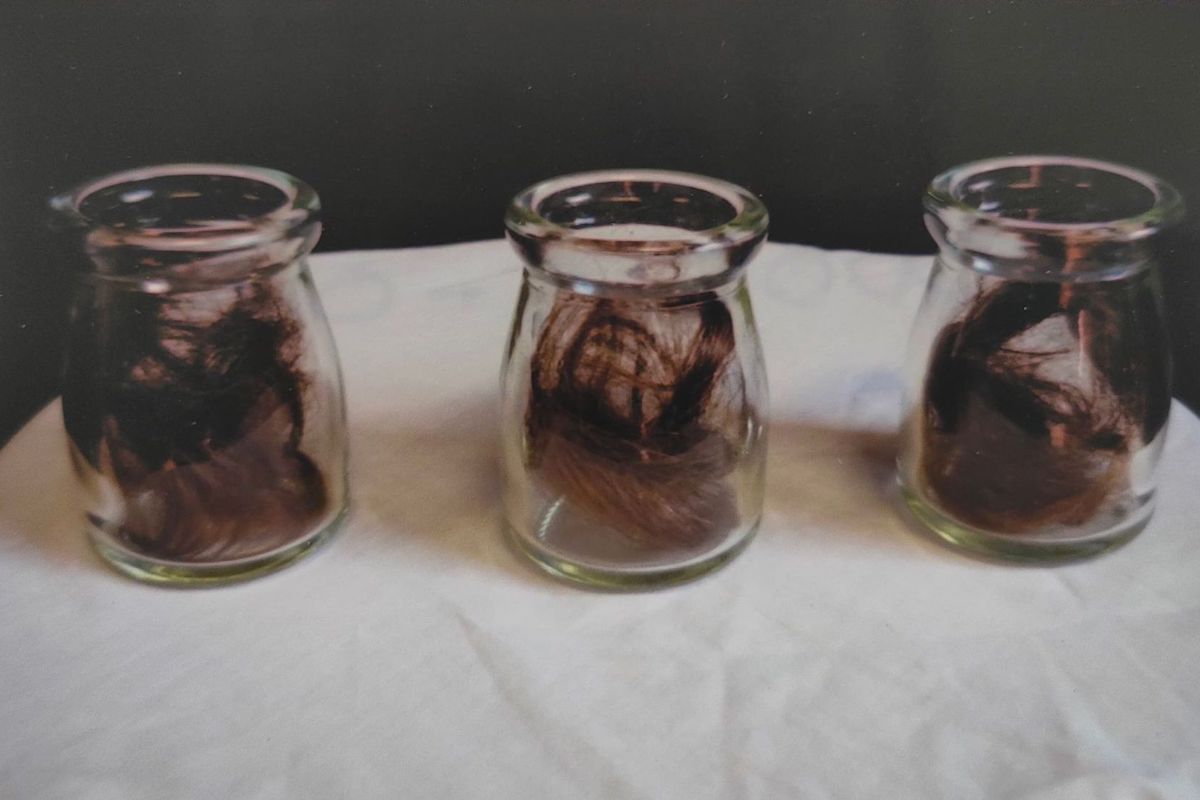 My father is white and he is a racist.
Unlike him, I do not carry whiteness wherever I go. My parents played a big role in instilling subtle racist assumptions in me, and it's taken me years to dismantle this inbuilt racism.
There's a confronting and uneasy nature in unpacking my upbringing and knowing I am blood-related to the very issues I'm grappling with in my identities in a wider context. 
I shudder when I think of how I used to butcher my beautiful black hair, or how I would push the side of my eyes together with the palm of my hands in primary school so my eyes would look less slanted; less Chinese.
I feel a deep shame when I remember how I looked the other way as passers-by told my mother to go back to where she came from.
Image: Taken by the author, Angie K

ocsisek
It started in my early twenties: my gayness, lesbianism and queerness are where I learned about empowerment and self-determination. I carved the space I needed for myself in this world, but the process of doing so eclipsed me from my race.
It's taken me years to figure this out, but I can now proudly say that I am a biracial queer women living and working on Darug Land. I am the child of migrant parents, and I too am a beneficiary of the colonisation of unearned privileges on unceded lands.
I recognise that with all my intersectional identities and living in so-called Australia, I am also afforded privileges. I have learned skills to navigate complex systems, and yet, it is in these spaces I am constantly reminded that I live on the edges and margins of society.
I see myself as if on a see-saw; on one end, rejecting and liberating myself from white heteronormativity, while on the other, subconsciously aligning with dominant white discourses, despite being othered by this very group.
Intersectional privileges and oppressions work in mysterious ways.
It doesn't take years to realise that privileges (or lack thereof) are often attached to a particular shade of skin, facial feature, or the texture or colour of one's hair.
My skin tone and my hair colour continue to be the most tactile reminder that racism is rife. I am learning to navigate the difficult tensions of holding onto multiple cultures and identities.
My queerness and my biracial background are both subjugated by the powers of white heteronormativity.
Recently, I was invited to be on an LGBTQ+ multicultural panel for work. In a racial panic, I wasn't sure if I was an imposter. Years of internalised racism and attempting to be white will do that to you.
Surprisingly, being a person of colour did not make me immune to being a racist. I'd been taught by family, friends and educational institutions that race and cultural diversity are siloed from LGBTQ+ identities – but I am living proof of embodying both.
At times, I get the feeling that I am both inside and outside of my own culture and race. One foot in, one foot out; neither here nor there. Not white enough, nor Asian enough. Maybe straight-passing, or maybe not queer enough.
It's as though I'm always drifting in between cultural borders and boundaries, acutely aware that these invisible lines are determined by those with power. 
I'm sad that I am yet to meet someone like me who is older. Lack of representation is a serious issue.
What does growing old as a queer woman of colour look like? Can you think of anyone? Can you think of their stories? Penny Wong is my only point of reference, and she is not even old. 
Sitting with these thoughts is research of myself; a labour of love. It's a critical approach to examining experiences of power and privilege. It is about embracing uncertainty and interrogating my previously-held subconscious assumptions, particularly those directed toward myself. 
This is the deep impact of racism, especially if it's internalised. I call this 'The Oppressor Within'.
I'm ashamed it's taken this long to unpack, but I am glad I am finally here. I want to examine my internalised racism and to work through it to be a well-rounded person in society. I am shocked by my own assumptions and ignorance.
I want to be flexible in my thinking and behaviour so I can move beyond simply being self-aware, and look at ways of dissecting my own knowledge systems, values and assumptions.
My black hair is a constant reminder of my resistance – a visual disrupter to dominant narratives. My hair is a reminder to centre myself.
Up until recently, I had long, thick black hair. But then I braided my hair into a ponytail and cut it all off with some kitchen scissors.
It was potentially a COVID lockdown moment, but it instantly felt as though it was more than the hair I was cutting away. It felt like my culture, my heritage, my identity.
My hair – the signifier representing my Chinese-ness –  connects and reminds me of my mother and her mother. It reminds me of my lineage.
My black hair is proof. It's an emblem in the same way that I have a shaved undercut on the sides of my head to signal and show my queerness. It's an outwards projection of my identity; a careful dance of authenticity mixed with performativity as visual markers or clues to relevant communities.
All of this is carefully considered to portray me from the inside out.   
More bodies on the front line across various sectors is a bonus, but a "happy image of diversity" will not suffice anymore. I think addressing systemic issues and the deeper issues of exclusions requires more than that. 
I am ready to engage in open and real dialogue.
I want to meet others navigating their own various and unique intersectional identities of race and queerness, far away in a space beyond binary paradigms where we are living proof of embodying it all. I'm not sure what this will look like for us but I shall see you there.
Angie (she/her) is a lesbian/queer woman of colour living and working on Darug Land with her amazing wife and two dogs. She is ready to share her story and speak truth to power. Angie works within LGBTQ+ spaces where she centres the lived experiences of older LGBTQ+ members. In her spare time, she is learning the traditional Chinese musical instrument, Gu Zheng.
<! -- WIDGET HERE FOR BUY ARCHER -->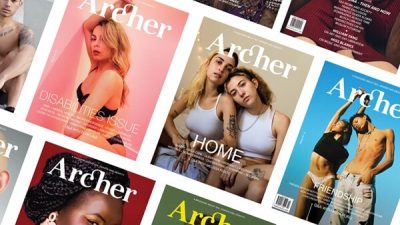 HELP KEEP ARCHER MAGAZINE AFLOAT!