Alternatives to police: Queer organising
By: Julia Rose Bak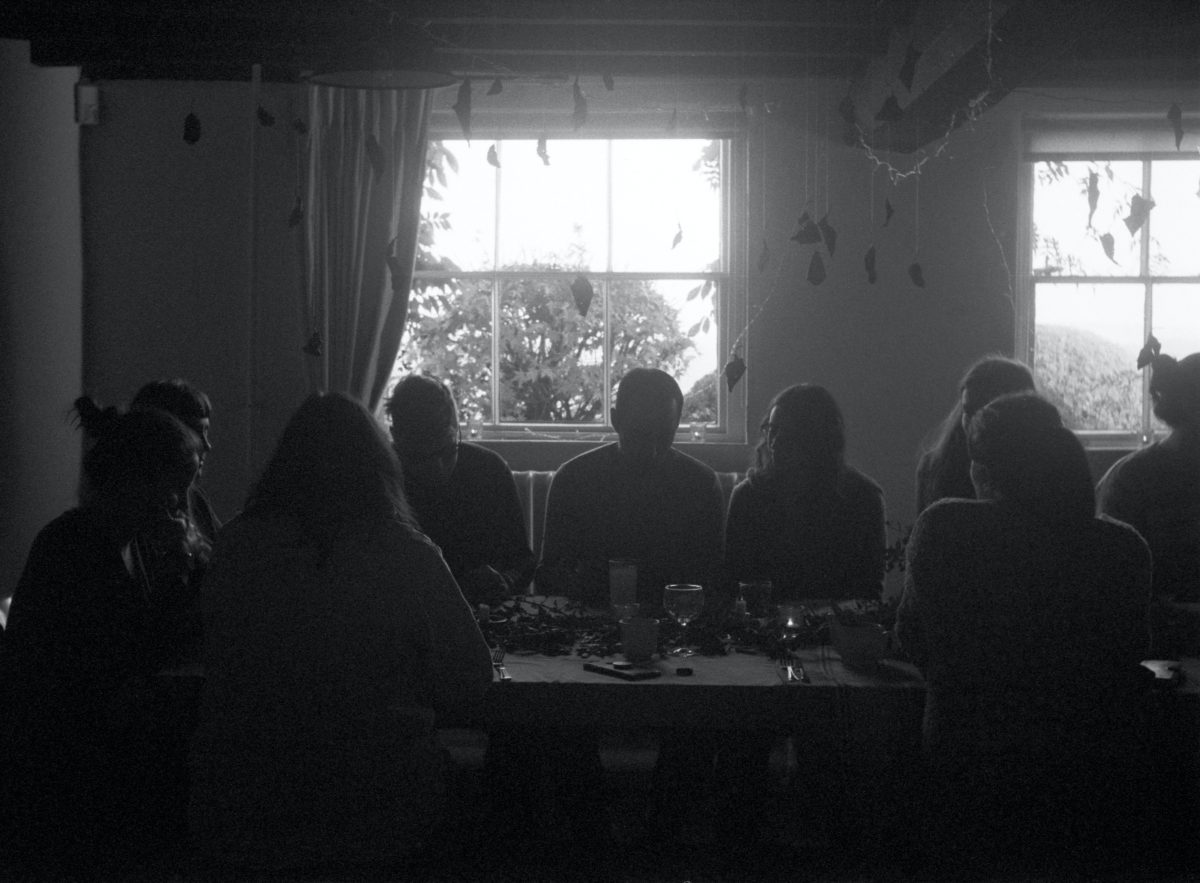 Content warning: This article discusses violence and suicidal ideation.
Having been involved in queer-led activist and organising circles for some time, I'm all too familiar with caring for people in crisis.
I've watched as friends burn themselves to the ground caring for at-risk members of our communities, guiding them through addiction, homelessness, suicidal ideation, illness, violence.
As COVID-19 spread across Melbourne, it became all the more apparent that we would have to mobilise to take care of one another. I watched as various queer-led mutual aid projects emerged, each with the express purpose of protecting our most vulnerable.
There was no doubt about it – queer people have unparalleled strength and determination.
But what led us to depend on each other, and not on the state?
In the words of poet Kazim Ali, queerness is "an alienation from a heteronormative code that governs bodies, genders, and their processes." Ottawa-based poet Brandon Wint describes queerness as "escaping definition…like a freedom too strong to be conquered." Historical definitions of queerness emphasise the rejection and deconstruction of power, control and governance, positioning queerness at odds with "the normal, the legitimate, the dominant."
It is perhaps unsurprising, then, that police – the state's embodiment of power, control and governance – have a dire record of violence toward queer people.
Since the beginning of modern policing in the 1900s, state-sanctioned police raids on queer establishments were both commonplace and encouraged.
From the Ariston Bathhouse raid in 1903 to the prolific raid of Stonewall Inn in 1969, queer and trans people – in particular, queer and trans people of colour – were consistent targets of violent over-policing.
At Dover Hotel in 1969, four months prior to the Stonewall riots, Howard Efland was arrested, dragged into the street, and beaten during a standard police raid. Despite several patrons witnessing the attack, police would later attribute his death to a heart attack, claiming that Efland sustained his injuries exiting the moving police vehicle en route to the police station. An L.A. coroner ruled Elfland's death an "excusable homicide."
This event sits wedged between countless instances of inexcusable violence toward queer people at the hands of the police.
The Stonewall Riots of 1969 are often regarded as a turning point for the fraught relationship between queer people and the police.
On 28 June 1969, patrons of the Greenwich Village bar opted to resist police interference, with queer and trans Black women and women of colour spearheading riots that spanned across four nights. As artist Thomas Lanigan-Schmidt later described, "Our Mother Stonewall was giving birth to a new era and we were the midwives."
To some, the relationship between queer people and the police is all but mended.
In 2019, the commissioner of the New York Police Department, James O'Neill, apologised on behalf of the NYPD for the events that led to the Stonewall Riots, agreeing that the officers' behaviour was neither warranted nor justified.
However, studies suggest institutionalised queerphobia is still pervasive within policing units. According to a 2013 report, 48% of LGBT survivors of violence reported having experienced police misconduct.
In 2019, 17 police officers were charged with either misconduct or gross misconduct in response to the investigation of serial killer Stephen Port, who targeted and killed four men that he met through Grindr. John Pape, a housemate of one of the victims, Gabriel Kovari, characterised the investigation as "institutionalised incompetence and prejudice within an unaccountable police force."
In NSW, a 2019 report stated that "pervasive prejudices" against LGBTIQ people had impacted justice for LGBTIQ victims over decades. The committee members described themselves as "disturbed" when considering not just the crimes themselves, but the responses from investigating officers.
As one might expect, a large portion of queer people still don't feel comfortable contacting the police when in crisis.
In response to this distrust, queer, Black, Indigenous, and disabled communities worldwide have begun developing and implementing police-free alternatives.
The Audre Lorde Project's Safe Neighborhood Campaign, for example, focuses on empowering local communities to "prevent violence before it starts, intervene while violence is happening, and to build stronger relationships," acting as an alternative to police intervention.
In addition, pod-mapping is a technique that was developed to prevent future police involvement, where individuals map out a mutual support network of friends and acquaintances that can be called upon in crises.
In situations where violence has occurred, Creative Interventions assumes a grassroots social justice approach, aiming to support people who have experienced violence with minimal police involvement. Their Toolkit outlines a basic model for violence intervention "based upon liberation — the positive, life-affirming, transformative potential within communities."
The book The Revolution Starts At Home: Confronting Intimate Violence Within Activist Communities discusses additional strategies for addressing interpersonal violence in marginalised communities without involving the police.
Conversations about a future free from police are becoming more and more common, with a recent resurgence in the call to abolish or at least defund the police following the death of George Floyd in May 2020.
The #DefundThePolice website addresses the police force's remaining responsibilities – traffic, mental health, and investigation services – and reimagines how defunding the police would reallocate funds to police-free alternatives.
The #8toAbolition website considers defunding the police as just the first step in an 8-point list of demands with the end goal being total police and prison abolition: "a world without police, where no one is held in a cage, and all people thrive and be well."
Innovative and imaginative alternatives to police intervention are in constant development, and those vulnerable to violent over-policing – Black, Indigenous, queer and disabled people – are at the forefront of these conversations, reimagining a world of coordinated, communal and collective care.
I have no doubt that we will continue to shape the world into one where we all receive the support we need to thrive – as is the power of queer strength and determination.
Julia Rose Bak is a queer, takatāpui writer, survivor and abolitionist based in Narrm, so-called Melbourne. Their writing centres on trauma, collective healing, care work and their experiences growing up with chronic illness.
If you need support, please contact Rainbow Door (a free specialist LGBTIQA+ helpline providing information, support, and referral to all LGBTIQA+ Victorians, their friends and family) on 1800 729 367. You can also text them at 0480 017 246 or email them. They are available from 10am to 5pm.
Those outside of Victoria can call QLife (Australia-wide anonymous, LGBTI peer support and referral) on 1800 184 527 or webchat here. They are available from 3pm to midnight.
<! -- WIDGET HERE FOR BUY ARCHER -->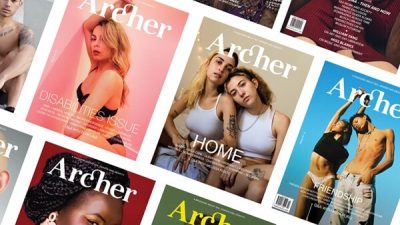 HELP KEEP ARCHER MAGAZINE AFLOAT!