Queer young adult literature: Reading as reclamation
By: Josh Sorensen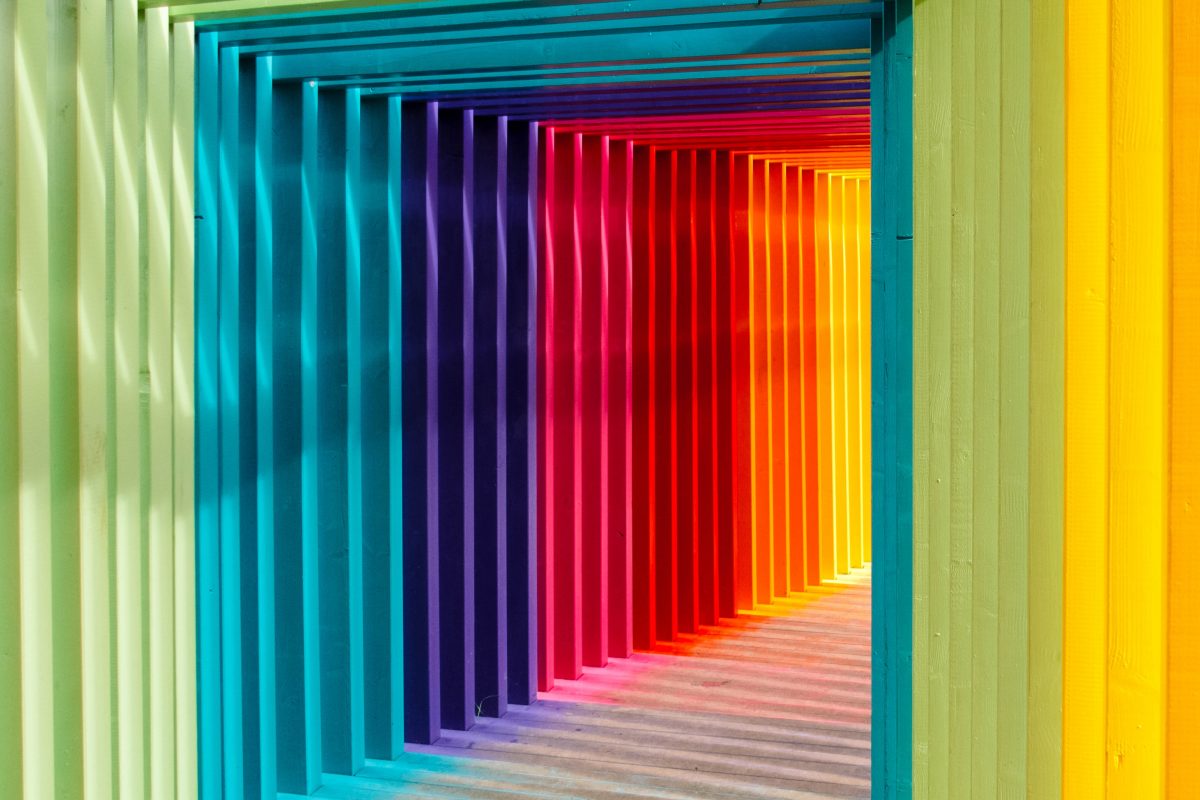 My adolescence began when I was 19 years old, emotionally at least. It started, as things often do, with a book.
I was in my first year at university. I had been bemoaning the secondary school final exams for eviscerating my reading habits. Many of my peers complained of a similar ailment: "I miss reading but I just don't have the motivation…"
"Perhaps I'll read something gay but cute – soft," I mused to a new friend.
The word "soft" came loaded with subtext. After spending the first 18-years of my life closeted, living in a regional town, and attending a Christian school, I had moved to university hoping to land myself in a gay utopia.
I don't know what I thought a gay utopia would look and feel like, but the reality was disappointing.
My first year at university was coloured by failed attempts at using Grindr (too intimidating), drunkenly making out with guys at clubs, and occasionally taking one home.
I was feeling hollow and frustrated. After 18-years of closeted life I wanted the chance to do romance "properly". To have a crush that evolved into courtship and then into a relationship, and have that evolution be punctuated with big romantic gestures.
But, as I quickly found, these experiences were not something the gay scene at university seemed to supply.
Perhaps recognising this, my friend recommended I'll Give You The Sun, a young adult novel written by Jandy Nelson.
The start of the novel finds the reader in the first-person perspective of thirteen-year-old Noah Sweetwine. Noah is shy, outwardly timid, but inwardly fierce, although only his mother and sister recognise this; he's also a natural-born artist, scatterbrained and precocious.
He is also hugely, enormously, cosmically, gay.
Midway through the first chapter Noah finds himself being flirted at by an older boy. It's nothing much, an exchange of glances, but it is enough to make Noah short-circuit. As the boy leaves, he shoots Noah a wink and mouths the word "bye." Noah's response is to "swallow and look down and burst into flames."
The flirtation barely lasts a page and is unimportant to the wider narrative, but to this day it is the passage that I think of first when recalling I'll Give You The Sun.
Noah's hyperreactivity to something as small as a wink smacked of my own kind of adolescent nervousness around the same sex. It wasn't hard to project onto him and think "This is me."
Except it wasn't, not really. When Noah comes out to his family, and a large number of his peers, they accept him for the person he is.
The religious tenor of my home and school life, meanwhile, made acceptance feel anything but assured.
It took years for me to consciously acknowledge, let alone accept, my sexuality. Something as small as a furtive glance at another boy getting changed after sport left me scared and ashamed.
I wasn't feeling empathy but envy; I didn't see myself in Noah, I'd never had gay adolescent experiences free of shame, I just wished I did.
The average age someone comes out, according to Stonewall, is 17, the tail end of adolescence.
While our heterosexual peers enjoy relatively easy access to formative "firsts" (first kisses, first relationships, first time having sex), queer people – with our comparatively slim pickings, made slimmer by the closet – are often left behind.
The names for this phenomenon vary: Kathryn Bond calls it the queer temporality, Foucault calls it the "homosexual mode of life", my mum calls it "being a little bit of a late bloomer".
The symptoms, however, are universal: gay adults mature slower than their heterosexual counterparts.
The gay community's obsession with clubbing is an oft touted example. Where many heterosexual men lose a taste for the practice in their mid-twenties, gay men often club well into middle age. This is viewed as an immature way to behave, but immaturity is the appeal.
We're trying to live the adolescence we were never allowed full access to.
Just as there is no universal coming out experience, there is no universal way to live your belated gay adolescence. Some go clubbing, others join societies, and I'll Give You're the Sun gave me an affinity for gay young adult novels.
In Simon vs. The Homo Sapiens Agenda by Becky Albertalli I was able to revel in the pleasure of having crushes and the warm little fantasies you create to go along with them.
Reading Aristotle and Dante Discover the Secrets of the Universe by Benjamin Alire Sáenz, I plunged into the slow burn of summer romance.
Through The Gravity of Us by Phil Stamper, I explored the strangeness of relationships in a social-media age, where it is expected that your every move, romantic or otherwise, be broadcasted.
Five years since being leant I'll Give You The Sun, gay young adult novels still feature in my reading practices.
Favourites are re-read annually; new novels are kept on hand for when I need them, when I'm at an emotional low. They don't uncomplicate my feelings about the youth I lived; I don't read them looking for reconciliation.
With each new novel, I reclaim the adolescence I never had.
Josh Sorensen is a writer and student living in Wollongong, Australia. He writes a column on literary adaptations for Film Inquiry; further writing has appeared in Kill Your Darlings, Overland, and Cosmic Magazine. For more ramblings, follow him on Twitter, or visit his website.
<! -- WIDGET HERE FOR BUY ARCHER -->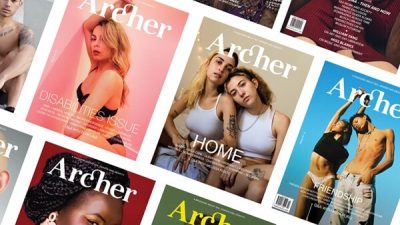 HELP KEEP ARCHER MAGAZINE AFLOAT!