Friends with benefits in lockdown: The intimate partner loophole
By: Alistair Baldwin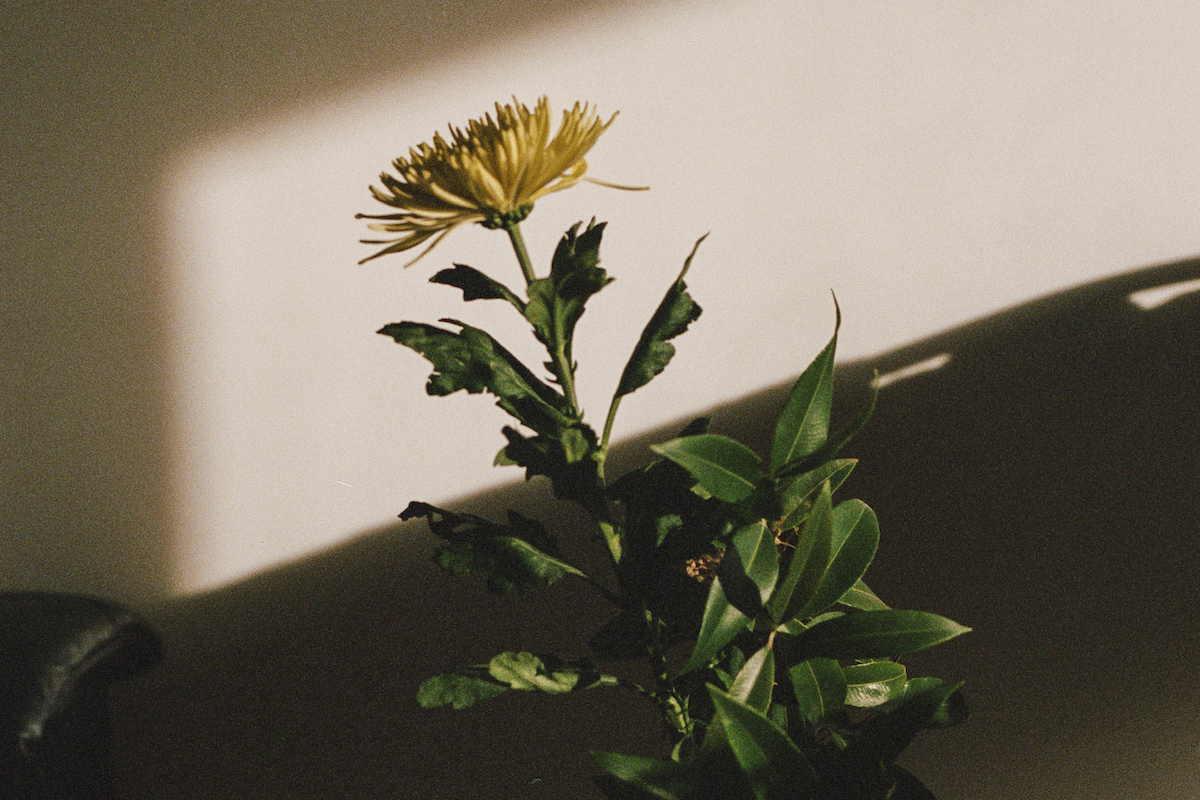 I'm currently permitted home visitation from precisely one (1) friend, provided I pinky promise to all relevant state authorities that I fuck them.
That, at least, is my reductive summary of the intimate partner loophole under lockdown restrictions in Victoria. At the time of writing, there are only four reasons to leave one's house: exercise, essential shopping, care, and essential work that cannot be done from home.
I say "only four reasons" because that is the wording of most Department of Health and Human Services (DHHS) blasts regarding the Stage 4 lockdown – even though additional reasons, such as compassionate caregiving, are listed in the fine print. Visiting one's "intimate partner" is another such fine-print reason.
While it doesn't exclude queer partners, it feels like there's something decidedly cis-het in the intimate partner loophole.
The Straights famously love to create an arbitrary hierarchy of which relationships are more valid than others, and the positioning of romantic relationships as more important than platonic ones feels underpinned by a tacit preference for nuclear family over chosen.
That you're only allowed to see someone you exchange saliva with, rather than a friend you play board games with, really seems to fly in the face of what we know about the virus.
Please don't take my whingeing about these imposed limitations as a sign I don't take the pandemic seriously. I was yelling at people to stay home before we were made to.
My muscular dystrophy means I am famously a #HighRiskBitch. I barely have the strength to properly cough up the mucus of a regular flu; the oft-quoted comparison of COVID-19 to "a bad flu" is terrifying to me.
That said, having a condition like muscular dystrophy does teach you to make the most of what you can do, when there's so much that you can't – something many abled people were facing for the first time in lockdown.
Finding sustainable balance and acceptable risk within the parameters of your abilities is key to getting more out of life than just survival.
The intimate partner loophole was an opportunity to find an extra pocket of joy in what has been a phenomenally difficult time. Reading it in the fine print again and again, it shone out to me like a beacon.
How could I not take advantage of it?
Like many, I was not 'in love' when COVID-19 began to shut down my life. Indeed, I was gearing up to perform in the Melbourne International Comedy Festival – so not only was I out of romantic love when lockdown rolled in, I also lost a creative project (i.e. the thing single queers cling to in lieu of love).
As the first lockdown was ushered in, I found myself facing weeks of only seeing my housemates and only having physical intimacy with myself.
It was a shock to discover that yes, masturbation can get old. I bought my first sex toy, which I delayed opening for a fortnight to build a sense of suspense – then ended up underwhelmed by it regardless.
I got into reading erotica, but like any writer exploring a new form I immediately began wondering whether I'd be good at writing it, and if so would I be able to monetise it, and within minutes my capitalism-infected mind had removed any pleasure from it, setting erotica aside as yet another side hustle I might throw myself into with all this 'free time'.
I'd gone weeks without sex before, don't get me wrong. I'd describe myself as seasonally sexual, swinging wildly from depraved summers to chaste, monk-like winters.
But there was something about so many others around me going through the exact same thing that meant this dry spell felt more intense, more top of mind. In the way people sometimes describe New York as having its own energy, I felt Melbourne had its own horniness – I fed into it, and it fed into me.
Almost as potent on my mind was the generic effect of isolation: the craving for human contact. On the one hand, I have only handled lockdown as well as I have thanks to my two fantastic housemates – two dear friends with whom I have ordered an unfathomable quantity of Uber Eats. On the other hand, having real-life conversations with only two people left me constantly wanting more.
Naturally, the solution to both yearnings was simple. I decided to go through my little black book (or in my case, a poorly formatted Google Sheets inventory of past hook-ups) to see if I could broker an arrangement with a nice young man seeking the same: a 'friends with benefits' situation, if you will (the benefits here being twofold – the scratching of both itches).
It's a testament to my relative privilege that the marriage of convenience I was seeking wasn't one of queer survival, as has often been the case for us, but queer companionship. In reaching out to guys I'd slept with before with a proposition of non-romantic monogamy, I wasn't met with incredulity, but with understanding and empathy.
Queer people are used to maneuvering relationships inside and outside the confines of the law. Unlike straight people, we have never had the privilege of forgetting exactly how our love sits within the context of legislation. This 'love' was as context-specific as they come: one borne directly from the fine print of a DHHS post.
I ended up pitching an intimate partnership to a friend, Owen*, who I periodically slept with over the years when we'd work at the same annual festival. When I asked him about becoming my intimate partner, he was as keen as I was. It was a simple, two-line proposition over Facebook, followed by a distanced and masked stroll around the block to finalise in person.
I was struck by how easily our back-and-forth returned on that stroll. It had been a while since we'd spent quality time together – but then again, going through the same worldwide disaster does breed a degree of easy camaraderie.
We were very physically attracted to each other, which helped. He was isolating alone with his father, so being able to come over for space and conversation was extremely appealing to him. I was extremely drawn to his sense of humour, and the discount on electronic goods he got through his work.
We began seeing each other about twice a week – showing each other the best worst movies we could think of, ordering Hungry Jacks, laying in each other's arms in the morning as rain hit my window, fetching each other coffees in bed in a doting way.
I think it would have been impossible to keep it as neat as 'friends with benefits' in these times. When a lover is one of four people you can legally spend time with, there's a fast-tracked domesticity and comfort – the kind of relaxed ease couples typically hit after a year or so.
In a difficult time, it was a choice that made me happy. More than that, there was something empowering about choosing it – choosing joy. I was not swept off my feet by romance. I was not bowled over by love. As intimate as this arrangement was under the eyes of the law, I made the choice to do it with a distant clarity.
Intimate. It's such a broad word, and one whose meaning I have turned over in my head countless times during the past few months. It's much more than a mere synonym for 'romantic and/or sexual', as the DHHS application positions it.
Looking at my Google Sheet of hook-ups, it was strange to think how under the Victorian government's regressive prioritisation of relationships, I was closer to these assorted hook-ups than some of my closest friends, just by virtue of a one-night stand.
By deciding what intimacy was for me, the state government gave me a valuable lesson: intimacy can't be decided for you. Trying to fix the definition of the word only highlighted how murky it is – especially for queers, to whom fixed definitions rarely fit well.
Owen and I didn't start off our period of lockdown monogamy as the best of friends. But then he became one of three people I was allowed to spend time with during one of the harshest periods of my life. We vented our frustrations, our depressions, our fears. We held and hugged each other. We distracted each other from reality.
In imposing an intimate partnership on a casual friendship with benefits, we both found something truly intimate – in every sense of the word. In a time when distance is necessary, the intimate partner loophole left just enough space for a new closeness to grow.
*Name changed for privacy.
Alistair Baldwin is a writer and comedian based in Naarm / Melbourne. He has written for Get Krack!n, At Home Alone Together, The Weekly and Hard Quiz, and is one half of accelerationist comedy duo Nemeses.
This article first appeared in Archer Magazine #15, the FRIENDSHIP issue
<! -- WIDGET HERE FOR BUY ARCHER -->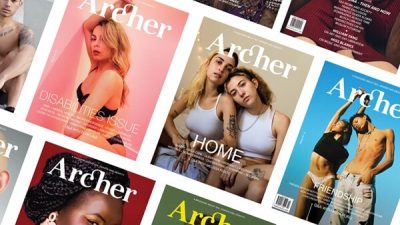 HELP KEEP ARCHER MAGAZINE AFLOAT!