My OCD makes me believe that coming out was a lie
By: Katie Kendall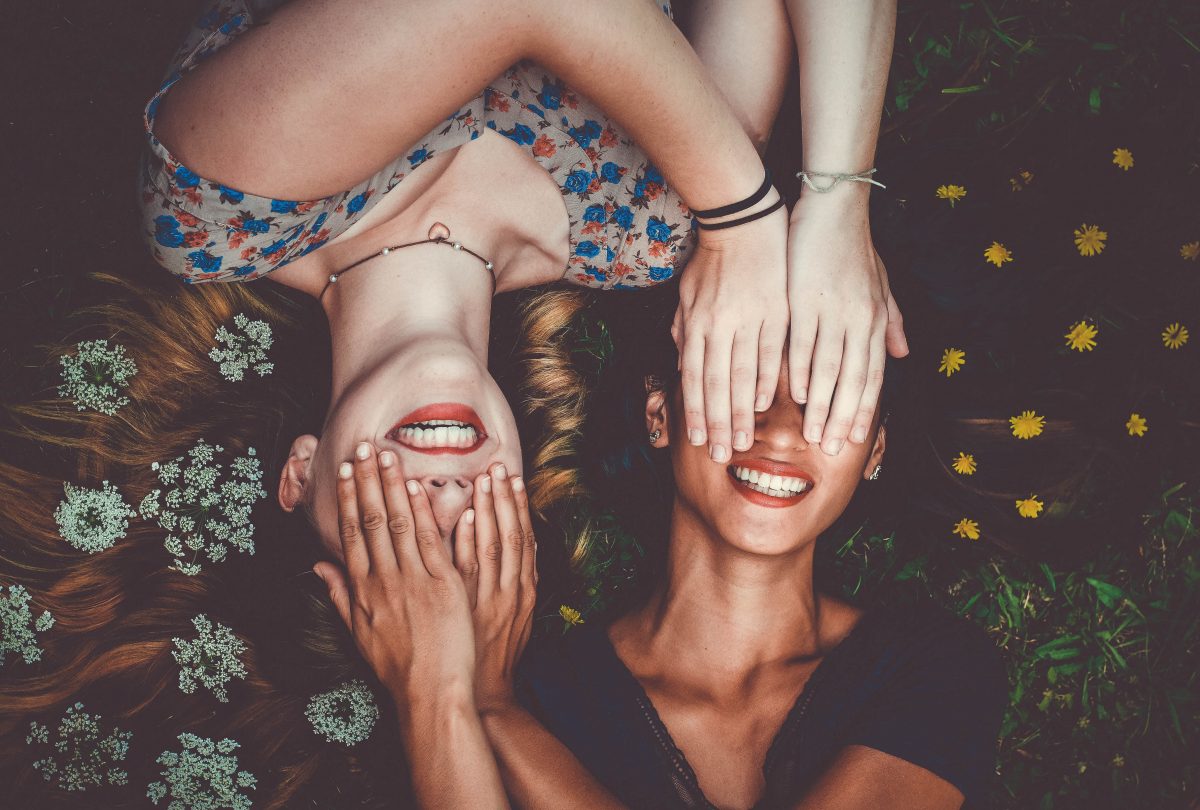 When I was too young to know what a crush really was, I had a crush on the new boy in my class. Short brown curly hair, a British accent, and a crooked smile. Everyone liked him, so I did too. I wanted to hold his hand and dance with him at the end of term disco.
It was also around this time, seven or eight, that intrusive thoughts about my sexuality started arriving, uninvited. I didn't know what they were at the time; I wouldn't get diagnosed with obsessive compulsive disorder (OCD) for another decade.
All I knew was every once in a while, a thought would appear in my brain, asking to be compulsively tested for its accuracy.
Maybe you're gay, the intruder said.
My childhood was littered with intrusive thoughts that came purely out of fear of being the 'wrong' kind of person.
The fear that I was gay was just one layer. At the same age I was also deeply afraid that I would grow up to be a serial killer. Violent, uncomfortable images with uncontrollable bodily reactions are a very common trait of the obsessive-compulsive mind.
But I didn't know that yet. I thought I was evil. I thought I was going to grow up and hurt people.
These intrusions point towards fear – fear that came from growing up under the watchful eye of Catholicism and the rampant casual homophobia of the early 2000s – and not to subconscious truths. While I do identify as a lesbian now, I have avoided the fate of becoming a serial killer.
When I was a child, I didn't have the language of the Diagnosis and Statistical Manual of Mental Disorders (DSM) to explain to me that these were 'intrusive thoughts' (see the article 'OCD and sex: When 'pure O' isn't so pure' for more on this). Intrusions look, feel, and behave like any other thought. It took empathy, good therapy and a diagnosis to realise these thoughts were not my own.
Puberty arrived with all its thick, muddy changes and deep uncertainty.
My friends began to have boyfriends, to have first kisses, and I was panicked by those same thoughts I had now been having for years.
Check, the intruder told me. Check who it is you're attracted to.
There are many scenes from my teenage memory of myself looking around at the boys and the girls and checking for attraction. I bounced back and forth, wondering 'Do I feel something?'
This is a broken metric, where OCD fears attraction is where it finds it.
I learn this years later in a therapist's office: "If you fear attraction to something your intrusive thoughts double down on it, your body replicates the attraction the more panicked about it you become, but it means nothing."
I didn't know that then. Instead I had boys with quick wits, pretty girls at the bus stop, and I would consider them like I was collecting evidence. I felt so panicked by the puzzle, that I found attraction everywhere, and nowhere. I longed for something as simple as a crush.
While I waded through the adolescent swamp, I found a new church to which I could send the intruders; the Anglican Church, namely.
I also performed my love of a curly-haired singer in a boy band, and imagined crushes on friends' boyfriends, an altar of convincing stories I could kneel before in times of fear.
There is a line in a Richard Siken poem: 'you know that a boy who likes boys is a dead boy, unless he keeps his mouth shut'. I wore it around my temples like a crown of thorns. As I began to feel my attraction to girls might be real, I knew silence was the only solution.
Unwanted doubt steals many of life's thoughtless joys. When I first kissed a girl I thought to myself – 'Is this it? Do I feel gay? Have I figured it out?'
I wish my first kisses had been simple, clumsy, exciting experiences. Instead I was taking stock, comparing feelings, trying desperately to find the truth that would bring an end to the doubt.
Years later, out of the church and among new friends, I came out.
I kissed girls and danced at lesbian bars and left my Tinder set to women only, never tempted to date any of the men in my life who showed interest in me.
Maybe that's because you've repressed the fact that you're actually straight, the intruder says.
At night the intruder wakes up, the subconscious landscape its kingdom. Dreaming carries so much perceived meaning, and often torment, for anyone with OCD. You spend your waking hours obsessing and those obsessions leak into your dreams and form immersive, inescapable intrusions.
I dream that I am in love with one of my closest male friends. That I am marrying him, or running away with him, or cheating on my girlfriend with him.
Check, the intruder snarls when I wake in the night. Check if you love him.
All the while during this obsessive, midnight rumination, my girlfriend sleeps beside me. And I love her. If I look over at her or ask her to hold me for a little while some of the doubt falls away. This is what I want. And yet…
How can you ever really be sure? the intruder says.
I am worried all the time about fully embodying my queerness, of having loud and public facing pride, in case I wake up one day and realise 'yes, I was straight all along, and I am a filthy liar.'
Sometimes I feel like an intruder in queer spaces. OCD paints you as the liar, but only to yourself.
There is something so healing in the queer community's celebration of fluidity.
I watch the sexualities, identities, pronouns, and partners of the people around me in flux and my heart tells me to be calm.
I am reassured as I look, and look again, for a community fuelled by understanding and space for the unknown. This is itself a kind of checking.
Often still, out of nowhere, the intruder creeps in again, as it always has and always will.
Of course – nothing we truly desire appears before us only in the form of fear.
And love, the antidote to fear, leads me time again back to the truth who I am and away from any intrusive thought that tries to challenge that.
Katie Kendall is an Obsessive Compulsive, Majorly Depressed, Generally Anxious, Disabled-Dropout Lesbian trying to carve a person out of all the assumptions around those labels. She hasn't found a form of writing she doesn't love and you can find her poetry in Vertigo magazine and Tharunka, as well as essays in The Brag and on her blog 'Not Making Lemonade'. She is constantly at risk of adopting another cat.
<! -- WIDGET HERE FOR BUY ARCHER -->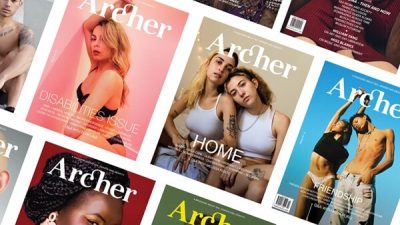 HELP KEEP ARCHER MAGAZINE AFLOAT!