Threesomes: Loving being a unicorn
By: Rainicorn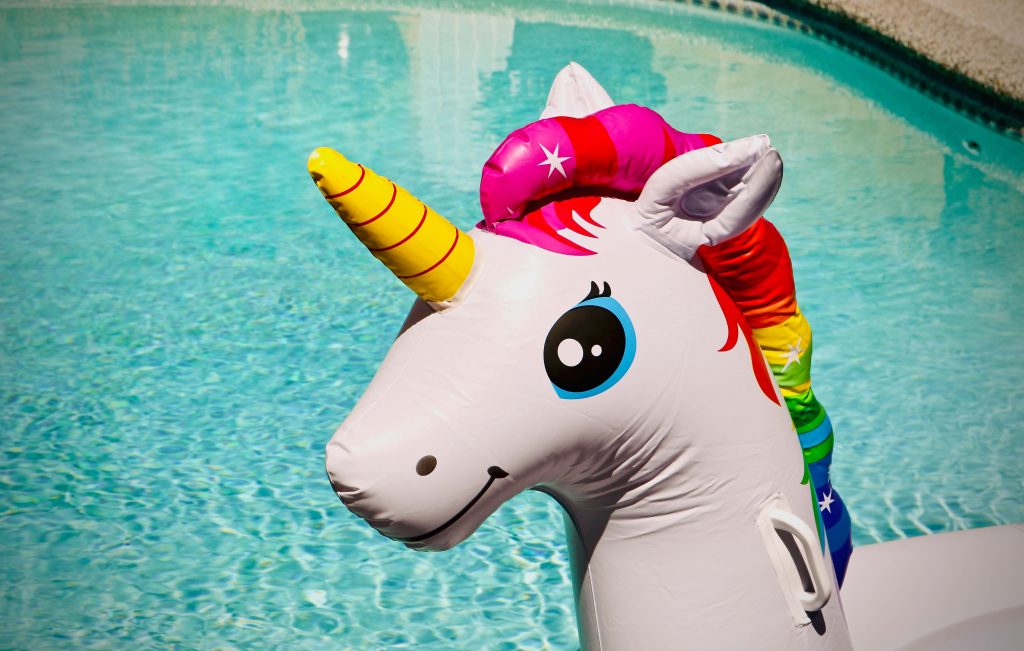 When she first asked me if I'd be interested in playing with her and her heterosexual cis-male partner, I wasn't looking for a three-way. I wanted to explore sex with femme-presenting women.
I saw couples who looked for thirds the way many others do, as shady and only interested in their own gains – as the dreaded unicorn hunters.
But her message was kind, and I figured, 'Why not?'
I had no experience with threesomes with bi-curious couples. I had only come out a year prior as a bisexual and polyamorous woman after hiding for many years, and jumping from one monogamous straight relationship to the next.
Being bisexual brought the usual labels of being 'dirty' for enjoying men and women sexually.
Being polyamorous and engaging in casual sex meant I was too promiscuous, not emotionally committed enough, and branded a cheater before we even met for a coffee.
Being plus-size with a body image/eating disorder only increased the feelings of inadequacy and shame for who I am.
So when she messaged me, telling me she thought I was beautiful, and asking me to meet her and her partner for a drink and see how we felt, I took the chance.
Two mouths instead of one, four hands instead of two worshipped my body, and I them. And for the first time in a very long time, I felt desired, attractive, and wanted. And above all, I felt like I could finally be me.
Unicorn hunting is a term that describes couples, generally cisgender, bi-curious ones, searching for a third to join them for sexual play. This third, aptly named the 'unicorn' for the perceived rareness of their existence, is ideally a cisgender, slim, femme-presenting bisexual or bi-curious woman, one who is single, happy for No Strings Attached (NSA) arrangements, and will be sexually exclusive with the couple.
I'm not a true unicorn as I'm not single, sexually exclusive, nor slim.
My primary partner calls me a rainicorn instead. I find the term endearing as rainicorns (inspired by Adventure Time) come in all kinds of colours, shapes, and personalities. I thrive on being a third for couples, bringing their sexual fantasies to life without the added strings of an emotional attachment. I take great pleasure in being the object they both desire.
Intimacy, for me, can be but a wonderful moment, a brief night of passion with no further expectations.
Anti-unicorn hunting has developed from a need to highlight the harms that many bisexual cisgender and femme-presenting women experience when they are hunted by couples for potential three-ways. It often promotes throuple and triad situations rather than one-off sexual encounters to ensure the rights of all involved.
And I get it. Bisexual women are often painted as promiscuous, sexual objects, sexually experimental, hyper-sexual, and assumed to be up for any and all sexual activity, including three-ways. Many have been maltreated by this practice of hunting, and that cannot be discounted.
The thing is though, I am most of those things. Being a unicorn has been the one and only place in which these aspects of my identity that are routinely painted as misconceptions about bisexual people are valued.
As the feminist philosopher Ann Cahill suggests, to not be sexually objectified, such as in the case of fat women, can be seen as being denied a sexuality and permission to enjoy pleasure, something to which I have felt strongly for the majority of my life.
Embracing this identity has enabled me to seek sexual fulfilment in a different set of ways, and to engage my hyper-sexuality, rather than deny it.
I am tired of people speaking for me, assuming that I am always vulnerable to exploitation on the sheer premise of my bisexuality and femme-presenting gender. That being hunted means I am always prey. That I must always want a deep, romantic, and on-going relationship with a couple rather than something casual.
While we are painted as 'rare', I think there may be more women like me in hiding. After all, why would I or anyone want to come forward publicly as a unicorn, when community forums and the like paint unicorn hunters as 'disgusting' and only trying to 'spice up their boring sex lives'?
Where does that leave those of us who enjoy being part of those dynamics as the hunted?
When shaming these couples happens, we are also shaming the unicorns who engage in these practices. We are creating the narrative in which bi-curious NSA three-ways are viewed as always inherently problematic encounters, as well as reinforcing the notion that women only ever want romantic connection, that we cannot possibly be interested in just sex.
We need to open space and be mindful of the diversity of sexual experiences. We may engage in a range of sexual practices and engagements, and for some of us bi-women, being promiscuous, open to NSA three-ways, and hyper-sexual, is not a bad thing.
Nor is it an inherently negative representation of bisexuality more broadly. After all, it is not the representation that is the problem, it is the way in which it is weaponised.
Sadly, the anti-unicorn 'community' is doing a damn fine job of pathologising me, and women like me, because we dare choose to embrace aspects of ourselves that are seen as a 'problem' by others. Because we dare to be 'bad' bisexuals.
I'm a bisexual 'rainicorn'.
And I don't just like being hunted.
I fucking love it.
Rainicorn works in research, focusing on bodies, sexuality and gender, sexual practices, and health and well-being. She identifies as a bisexual, cisgender, polyamorous plus-size Anglo-Celtic woman, and is sex positive, kink/fetish positive, and fat positive. In her spare time, she enjoys painting and composing music, and the delectable delights of the carnal underworld.
<! -- WIDGET HERE FOR BUY ARCHER -->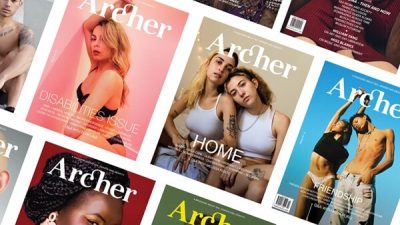 HELP KEEP ARCHER MAGAZINE AFLOAT!