Vaginismus and break-ups: Owning my sexuality
By: Sarah Rowe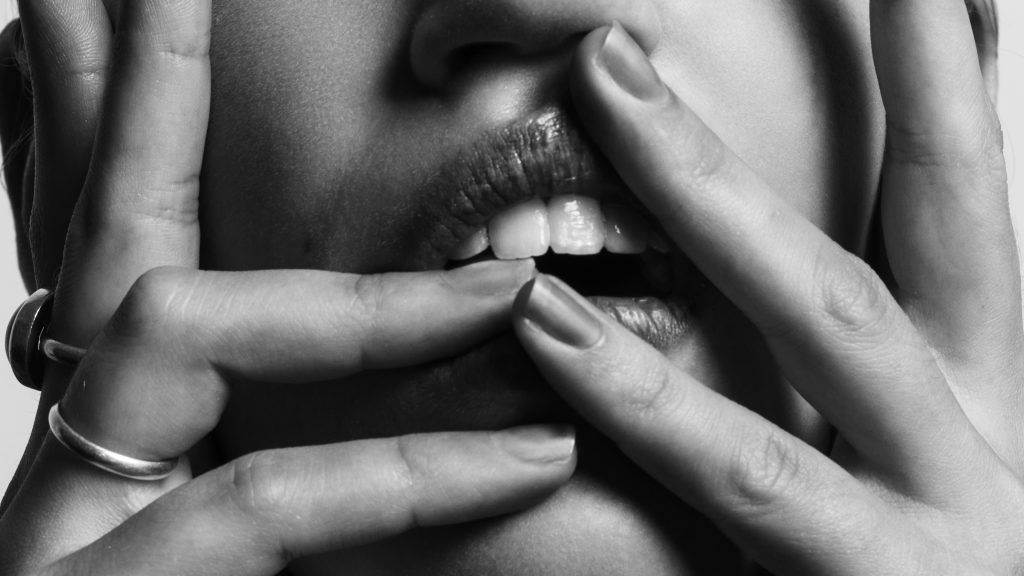 You hardly need to be told that break-ups are awful. Even if you haven't experienced one yourself, you've likely witnessed the ordeal of a friend or, at the very least, heard songs, seen films or read books that dwell at length on the topic.
I recently experienced my first break-up. To add insult to injury, I was living with my partner at the time. At the outset of our coinhabiting, in a rare moment of logic and reason in our relationship, we had mutually agreed that if things were to go awry, I would be the one to vacate.
Unfortunately, a mere three months in, despite our best attempts (date nights, weekends away and spontaneous outings), that's exactly what happened.
In the midst of dealing with the emotional fallout, the hunt for a new home and the navigation of a world without the person I had once called my best friend, an old fear began to resurface despite my upmost efforts to suppress it; what if I never had sex again?
I'd struggled with vaginismus since my teens (see the article 'Prevention or pleasure: Sex after vaginismus' for more on this).
I wasn't able to use a tampon until I was 22.
Even then, it was only because my physiotherapist put it in for me while soothing my panicked, spasming pelvic floor with her steady refrain of 'relax those muscles for me'.
Said tampon remained in for a mere five minutes before I became convinced it was 'stuck', and that I would soon be subject to toxic shock syndrome, and demanded she 'GET IT OUT OF ME!'
After months of therapy with my ever-patient physio, I managed to have penetrative sex for the first time with my now ex partner.
During my prolonged period of post-break-up introspection, I realised that somewhere along my journey I had attributed, at least partially, the achievement of penetrative sex to my partner.
This was despite knowing I had been the one to see a physiotherapist and sexual counsellor, and to diligently insert dilators for 15 minutes a day while listening to meditations.
True, my ex had been wonderfully supportive and patient throughout the journey and, despite the breakdown of our relationship, I still feel a great deal of warmth and gratitude for him in this regard.
But somewhere along the way, I had forgotten that my sexuality and sexual practices belonged to me, not him or anyone else.
Though it saddens and shames me to admit it, the comfort of knowing it 'worked' with him was perhaps part of the reason I stayed, despite increasingly glaring discrepancies in our desires and values.
I had unassumingly restricted my recovery to the context of our relationship; I was afraid that outside of that context, my capacity to be sexual would crumble, and I would have to start over again.
My fear of sexual 'failure' was strong, but it was rivalled by my increasing desire for novelty, exploration and adventure.
I was curious as to what else sex could be and excited by the discovery of sex in different contexts, in different settings, with different partners.
I realised that I couldn't let fear be the driving force of my life or sexuality– that as terrifying as it was to dive into the unknown, the thought of existing in a place of restriction, however safe and comfortable, was ultimately more frightening.
Explaining this to my partner, who had demonstrated nothing but compassion and tenderness, was one of the hardest things I've had to do, but also one of the most empowering.
I was truly owning my sexuality and desires, and, more importantly, my fears.
My experience of vaginismus had instilled in me a kind of 'use it or lose it' mindset when it came to sex.
By ending our relationship, I was owning my fear that I may not have sex again for a little while, and it may be tricky and awkward when I had it again, which, I can confirm, it was. We had to adjust, move, slow down and warm up, but we got there in the end.
Acknowledging those fears alongside my desires was the first step to truly and freely inhabiting my sexuality.
For the first time, I was owning my sexuality, and all that it encompassed, as wholly mine. My ability to desire, seek, have and enjoy sex was no longer, and would never be again, tied to another person.
Sarah is a sociology graduate living in Melbourne. She is fascinated with issues of sexuality, gender and identity. Her current aspirations include pursuing a Masters degree and attending more live music gigs. 
<! -- WIDGET HERE FOR BUY ARCHER -->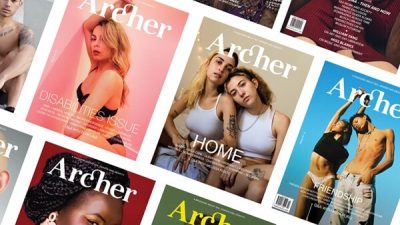 HELP KEEP ARCHER MAGAZINE AFLOAT!
Read more stories about:
sex