'Together' an image essay by Luke Austin
By: Luke Austin (Q&A by Hailey Moroney)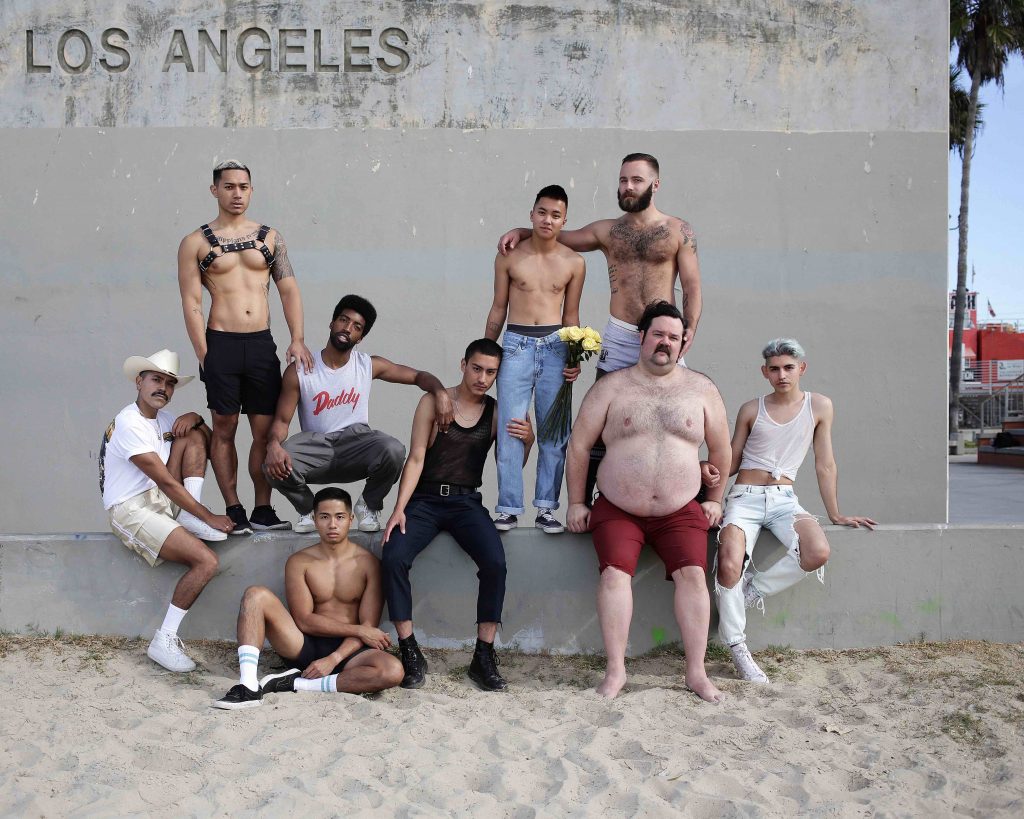 'Together' is an image essay from photographer Luke Austin, which originally appeared in Archer Magazine #11, the GAZE issue. Luke spoke to Hailey Moroney about the series. 
Your imagery and body of work as a whole is inherently inclusive – not only of the gay community but of the LGBTQIA+ community at large. Is this a result of your experiences or a reaction to what you want to see in the world?
It's a reaction to what I want to see more of when I scroll Instagram. There are far too many accounts with huge followings that focus only on white men with muscles. In saying that, though, I don't go out of my way to create a diverse collection of male portraiture. I've always just photographed the men around me – my friends, men I meet at events and parties and online. It definitely became more diverse when I moved from Sydney to Los Angeles five years ago, which is great.
You've developed an aesthetic that is recognisably yours – incredibly sharp images combined with soft overtones. Do you think your personal experiences have helped cement this aesthetic?
I think my style has slowly evolved over the years and, without really thinking about it, I've always photographed men in a soft way: vulnerable, sometimes with gentle, more stereotypical feminine gestures, with flowers, etc. People have always said that portrait photographers are really taking portraits of themselves, and I tend to think that's true.
What draws you to shoot outside?
I actually shoot mainly indoors with window light. If it's outdoors, it's for a specific project. I like overcast days. Early morning or 5pm LA light is pretty amazing.
There is a lot of queer iconography in your photographs – cowboy hats, pastel hair, harnesses. Is your work a deliberate attempt to challenge the mainstream, heteronormative gaze?
For the Together project for Grindr, I wanted to show as much of the LGBTQIA+ community as possible. For my main portraiture work, I just want to show off the softer side of men and sometimes that includes a combination of tough and soft.
There's also a lot of intimacy – hugging, touching, leaning. Is this a protest against macho culture and 'toxic masculinity'?
So those images were for a book called DUO, where I wanted to show the intimacy between gay couples. I wanted to show the complexities but also the softness between the couples.
Have you found that not formally studying photography early on has altered your approach? If so, in what ways?
I still don't know how to answer this question, and I often wonder if I'd be making the same work if I had studied. Some say you don't need it if you have the eye and passion for it, and some say you do need it to be able to know why you photograph the way you do. I do love when I put work out and someone says it reminds them of so-and-so's work, and I look them up and it's a photographer I've never heard of. Over the last 15 years, my knowledge of the greats continues to grow – and I'm always learning.
You originally started out pho­tographing on a Kodak film point-and-shoot. Is releasing a book of your early images something you'd ever consider?
Oh no, the Kodak days were me super young and just photos of my family and outings as a kid – nothing worth showing. But my mum was always taking photos and I enjoyed it, too. But, through school, I was more focused on painting. I began really focusing on photography when I bought my first Canon digital SLR in 2004.
Do you plan to continue creating work based on your own, and the wider community's, gaze and experiences?
Always. I'll continue to take thoughtful portraits of the men around me, and I'm currently ­playing around with turning portraits into objects/sculpture. So it'll be interesting to see where that goes.
Find out more about Luke's work at www.lukeaustinphoto.com.

Hailey Moroney is Archer Magazine's image assistant. 
This image essay originally appeared in Archer Magazine #11, the GAZE issue. BUY ARCHER MAGAZINE
<! -- WIDGET HERE FOR BUY ARCHER -->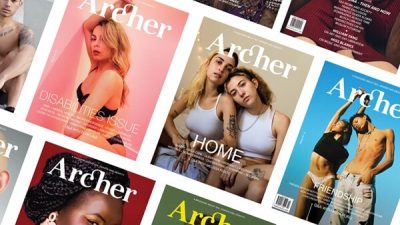 HELP KEEP ARCHER MAGAZINE AFLOAT!