'I Luv U But': Being Arab and queer
By: Archer Magazine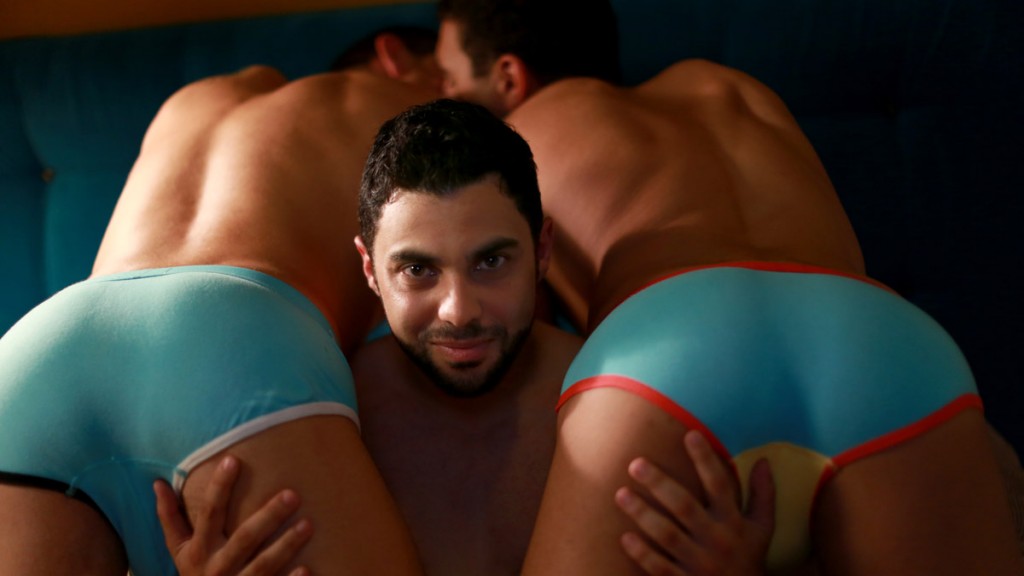 "BEING GAY IS complicated. Being Arab and gay is even worse."
Australian web series I Luv U But follows the lives of an Arab-Australian couple who go to extremes to hide their sexuality from their parents. Oscillating between hilarious and poignant scenes, the show explores the complex situations faced by Sam and Mouna, who are married and queer.
In one episode, Sam is in bed with two near-naked men. Upon hearing his mother and mother-in-law gossiping at the front door, he scrambles around the house in his underwear, searching for clothes, while the recently dumped Mouna lies on the floor heartbroken, cradling her ex-girlfriend's boot. Such predicaments may seem to border on the absurd, yet the show's creator Fadia Abboud explains they are not far from the truth.
"Most people that are Arab and gay are not out. I wanted to explore that because I know people that are living this life, in a marriage of convenience." It was important that these experiences were painted in a comical light. "I didn't want to say 'poor us', I wanted it to be like, yeah we live with it, and we deal with it, and it's hard, and it's frustrating, but we can do it."
Much like Sam and Mouna, the decision to come out for LGBTI Arab-Australians is not necessarily clear-cut. Alissar Gazal, who plays Mouna's mother and celebrity chef Ali Baba, explains that for the children of migrants, identity is multi-faceted and rarely viewed solely through the prism of sexuality.
"I think one of the things the Anglo-Australian LGBTI community sometimes doesn't understand is that when you're a migrant, family and culture are really important. If you are ousted because of your sexuality, you lose a massive link to your own identity."
It is this sense of cultural identity that drives Sam and Mouna to hide their sexuality from their mothers. Much like in the show, Abboud explains that "Arab women run the families" and when someone does come out, it is usually to their mother. The revelation then remains a secret within the family, as many fear that having a queer child will reflect negatively on them as parents.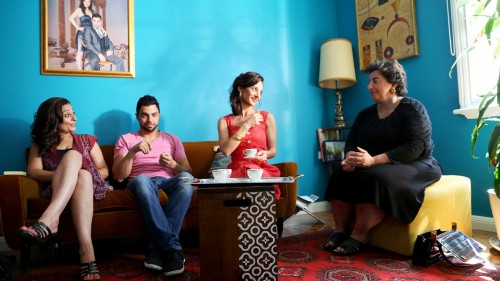 "You hear about a variety of reactions," Gazal recalls. "I've heard people tell me about coming out to their mother who knows something isn't right about their child's sexuality, but then we never talk sex with our families. Even if you're straight, you never discuss with your parents who you are fucking around with. No one talks sex, so imagine talking homosexual sex!"
"Then on the other hand, I've had people say to me, 'I finally came out to my mother,' and I said, 'What did she say?' and they said, 'Oh God, is that all? I thought you were on drugs.' "
While both Sam and Mouna remain in the closet, Mouna's mother is not oblivious to her daughter's sexuality. A foodie of sorts, she fixates upon fictional celebrity chef, Ali Baba (also played by Gazal), who is a lesbian. Through the character of Ali Baba, Abboud creates an alter ego for Mouna's mother. "I wanted to show that one woman in another place in time could be this woman."
Gazal believes that Ali Baba "creates a possibility in the future for this mother to have to confront her daughter's sexuality. She obviously recognises something… in the first episode, when she comes to congratulate them on their house and Mouna's friends are there, these two butch girls, she recognises something. She isn't stupid."
Keeping up appearances can be exhausting for Sam and Mouna with their mothers continually raising questions about pregnancy and grandchildren. "The marriage doesn't have to be one about sex", Abboud reveals. Instead it is about the intimacy shared between best friends. This sentiment is illustrated beautifully in a scene where Mouna comforts Sam as he awaits the results of an HIV test. Despite living double lives, there are benefits to be gained from their marriage of convenience.
Abboud and Gazal hope that coming out will be more acceptable for future generations of Arab-Australians. I Luv U But celebrates being Arab and queer while demonstrating that it is OK not to be out; like Sam and Mouna, you can be living a lie, but living it up.
Alexandra Cashion is Archer's online editor. She writes about politics, society and culture.
Images courtesy of I Luv U But

<! -- WIDGET HERE FOR BUY ARCHER -->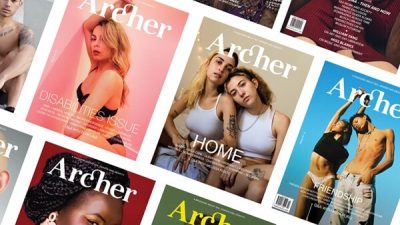 HELP KEEP ARCHER MAGAZINE AFLOAT!