LGBTQ+ rights in India: Decriminalisation, activism, and pride
By: Sayee Shree L R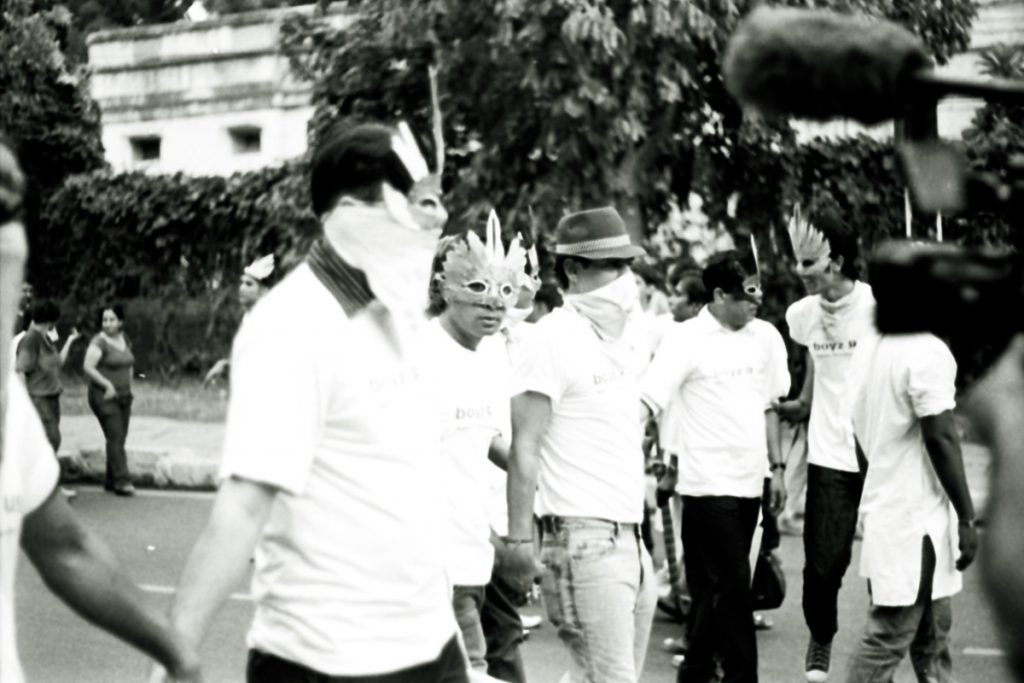 It was historical.
In September, India's Supreme Court declared the unconstitutionality of laws punishing consensual sex between homosexual adults.
The judgement was the result of a legal challenge by prominent members of India's LGBTQ+ community: dancer Navtej Singh Johar, journalist Sunil Mehra, chef Ritu Dalmia, hoteliers Aman Nath and Keshav Suri, and businesswoman Ayesha Kapur, and comes after a long history of contradictory judgements on the matter.
Homosexuality was a crime from 1861 until 2009 when the Delhi High Court, in a landmark judgement, found the section to be in violation of the fundamental rights under the Indian Constitution. However, this victory was short-lived. In December 2013, the Supreme Court of India upheld section 377, and reversed the decision of the Delhi High Court. In September, it was finally declared unconstitutional, and hopefully for good this time.
Decriminalisation of homosexuality is a small step in the right direction. However, the country has a long journey ahead in making the LGBTQ+ community accepted and respected.
The Indian government estimated that there were about 2.5 million homosexual people in India in 2012. However, this number is misleading, as thousands – if not more – of homosexual Indians live in the closet due to constant fear of discrimination.
Namithaa Jayasankar, 24, is a LGBTQ+ activist from Chennai, in southern India.  "Section 377 was a victory," she tells me. "So many people I know have come out to the entire world. What is more surprising is the ready acceptance and support from their parents." However, the judgement, she continues, "merely decriminalised the sexual act. It doesn't give guidelines for our living."
I met Namithaa, in 2009, in high school. She had an outrageously outspoken demeanour then, and still does now. It has made her a powerful voice for the LGBTQ+ community.
It was in high school when she first identified herself as bisexual.  Later, when she turned 20, she realised her sexuality showed signs that weren't based on gender. She now identifies herself as 'pansexual'.
She hasn't come out to her parents yet. She tells me she doesn't want to put herself through that ordeal. "I have taken active steps to make sure they can't access any of my social media profiles." She tells me she used to feel bad about herself and her sexuality, but has since grown stronger.
Abolishing Section 377 is a step to ensure the LGBTQ+ community get at least basic human rights. Vikas Bhuvana Muralidharan, a lawyer who recently came out as bisexual, feels the support on social media and mainstream media sometimes makes people forget the widespread homophobia that is prevalent on the streets.
He believes this judgement has confirmed the right to equality and non-discrimination. "The most important aspect of the judgment is that it has recognized the concept of 'non-retrogression' for the first time," he says. This means the state governments cannot take deliberate measures to take away the rights that have been guaranteed under the Constitution. This is an important point to note as the usual loopholes most states use are no longer available for them to recriminalize homosexuality.
LGBTQ+ activism is nothing new in India. Over the past decade the movement has seen ever increasing support. In the last few years it has partnered with other progressive social and political movements. Chennai, where Namithaa hails from, held its first ever Pride Parade in 2009.
The LGBTQ+ community faces furious opposition from conservative political parties who use tradition as a means to contain voters. "Our entire lives are a political struggle," Namithaa says. She tells me it was just a matter of time and effort to make people aware of their struggle.  "It hasn't stopped us before, it won't stop us now. Scrapping section 377 is not going to magically change people's perspective," she said.
Orinam is a Chennai volunteer-run collective of LGBTQ+ people and supporters. It was established in 2003. They are involved in grassroots activities including sensitisation workshops, peer counselling, referrals, film festivals, literary events and advocacy.
Felix S, a volunteer at Orinam, says social activities for LGBTQ+ communities are often met with religious and cultural opposition. "Protest groups often threaten to turn up at Pride marches."
He tells me a lot has to be done to gather more support and make equality more inclusive. He says NGOs need to continue offering support and creating safe spaces for queer people from "all walks of life". Safety of women, and transgender people should also be brought to the forefront, and those who "are coming out" need support.
Sex is taboo in India. Sex education is either sub-par, or not mandatory, so most Indian youth are not sexually informed. This is fuelled by conservative attitudes and stigma surrounding the topic.
When asked about the topic of medical health accessibility, Namithaa says there are "some wonderful doctors working tirelessly for the LGBTQ+ community, but there is still a lot of minds to be changed, even among educated doctors."
She reveals there are many places that offer conversion therapy to gullible parents who think homosexuality is a disease. Electro shock therapy, and chemical castrations are being used as 'cures' for homosexuality.
In August 2018, Namithaa addressed an international conference that gathered sexual healthcare workers. "They were surprised that 'conversion therapy' doesn't work," she says.
The petition against section 377 covers only the unconstitutionality of criminalising homosexual sexual acts. India needs to work on civil rights laws, domestic co-habitation laws, inheritance laws, adoption rights, marriage laws, and so much more. The existing guidelines are murky. Changes are required in making work places more diverse and discrimination free.
The activists and activism groups have a long journey ahead tackling all these issues in cumbersome legal struggles, but they're prepared.
Namithaa is ready. "It is going to take a lot out of us, but it is absolutely worth it."
Sayee Shree L R is an aspiring journalist from Chennai, India. She is currently studying at RMIT exploring her interest in human rights and investigative journalism delivered across all formats. She is a qualified Chartered Accountant from Chennai, India.
<! -- WIDGET HERE FOR BUY ARCHER -->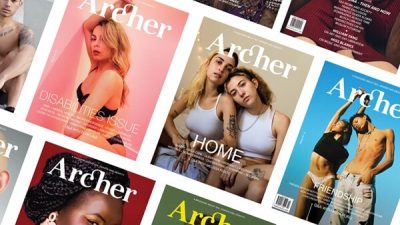 HELP KEEP ARCHER MAGAZINE AFLOAT!