Coming out when the labels don't fit
By: Rachel Perks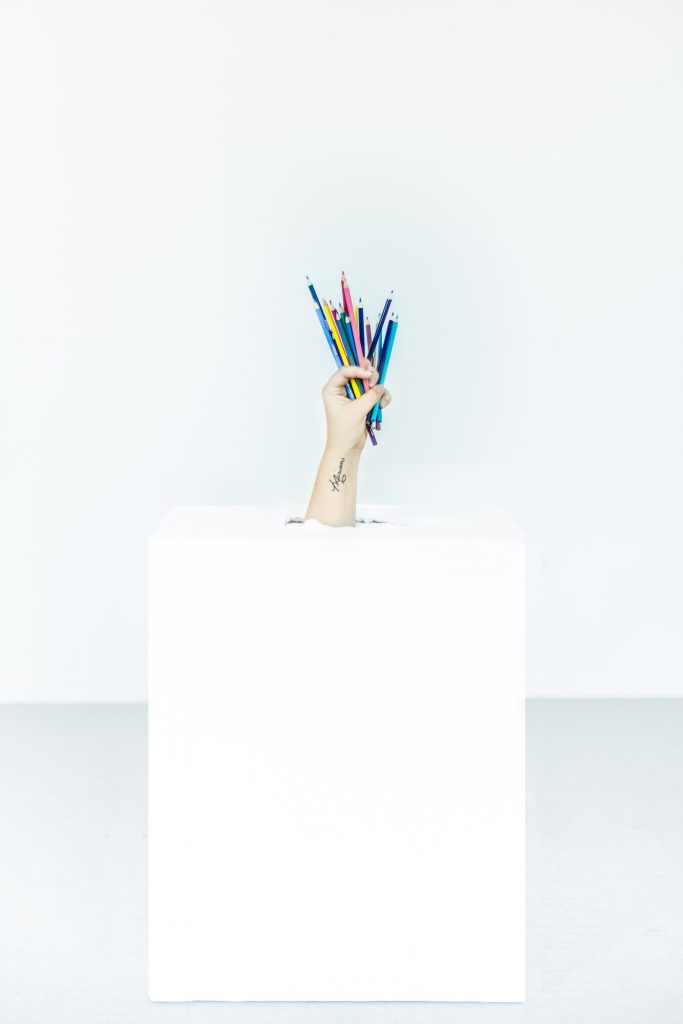 It took me 25 years to come out the first time.
I didn't consciously know I was queer for a long time, so it didn't really feel like I was 'holding it in' until I finally came out and thought, "wow, where's that weird sense of indefinable tension that I've been carrying around for literally my whole life?".
I'm bisexual, so it was possible to coast for a while there just dating cis boys. It was possible, but it really wasn't much fun. In fact, it was awful and confusing and deeply painful, but it was possible. What I didn't realise before I came out is that being queer isn't just about who you have sex with, it's about who you are.
When I did come out, for a hot second there I thought I'd got off scot free. My friends and family were pretty chill about it. I would occasionally get tense, panicky smiles from my straight friends when I talked about 'gay stuff', but mostly it was fine. I know how lucky I am to have had that, to have it still.
From what I'd learnt (mostly from films and TV written by straight people) coming out seemed to be 90% telling your parents. These 'coming out' stories always had a climax and a neat ending where everything gets resolved, so I thought that was it, I'd done it!
Unfortunately, nothing in life is actually quite like the streamlined certainty of a narrative arc. Much to my personal disappointment, I discovered coming out isn't just a 'telling your parents and it's done' type scenario, it's more of a 'tell an endless queue of strangers and then endure them asking you invasive questions while they look at your body and think about how you have sex' thing. It's telling your doctor, your hairdresser, your psychologist, your co-workers. Coming out is probably something I will have to do most days for the rest of my life.
About four years ago I realised that I'd never felt entirely comfortable in the birth given category of 'woman'. I love women, I think being a woman and being proud of it is one of the best things a person can be, but for a while now I've been questioning whether I'm actually on that team.
I like to joke that I'm 'woman-adjacent'. I'm in the bleachers cheering on the women, but as I watch them play they seem to have a certainty that I can't ever remember having. Discovering that you could be queer in your gender was a revelation to me. Suddenly, I existed.
I know queer is a word with a chequered past, but its skill for reinvention is where I found myself. I didn't have to be just one thing, I could be anything and also everything. Somewhere way outside the war of binary gender, I was lying in the grass, staring up at the clouds and gently turning myself inside out, just because it felt good.
For four years I've been thinking about how I can talk to people about this difference in me. I've been saying "I'll come out when I finally have a coherent answer, a simple name that I can give to people." Because it's almost impossible to come out when you don't even know what it is you're coming out as.
What do you say to your parents, your doctor, you co-workers when you don't even have the words? And even if you did, would they understand them? Talking about being queer to people who haven't experienced it is like trying to turn a bottomless void into a drawing of a circle.
For four years, I've been so afraid that I would finally come out, only to have my feelings of difference shift, or go away, leaving me cemented into a box that didn't fit. How could I give people an answer without it 'locking in' and feeling like a trap? And what if I finally found the words and they turned around and said "that's too hard" or "I can't love you like that" or even "I don't believe you, you're making it up."
However, for four years, the thing I've feared the most is that they won't say anything at all, not to my face at least, they'll just look at me like I'm being difficult and making them uncomfortable.
At that point, I have a choice: I can pander to their fear of the new, apologise and try desperately to simplify myself so that I can have their second-rate love, or I can take the queerest path, and refuse to take responsibility for other people's inflexibility.
I can refuse to accept that a static version of me is the only one that's loveable. I don't think it's ever going to be simple (after all, what's so good about simple?), but that hasn't stopped me from knowing myself, and it shouldn't stop others from knowing me either.
How do we find ways of talking about coming out that don't feel like a crisis? How can we write our coming out stories in sand instead of stone? How do we queer coming out?
I don't have the answers yet, but I'm working on it.
Rachel is a Naarm (Melbourne) based theatre artist and writer. Her work 'MORAL PANIC', a play about queerness and witchcraft will premier at Northcote Town Hall from November 14th – 25th. Rachel is also working on a number of other screen and stage projects in an attempt to redefine and reclaim the 'coming out narrative' and centre queer bodies and stories. 
<! -- WIDGET HERE FOR BUY ARCHER -->