Fat femmes to the front: Pushing back on false representation
By: Tanja Bruckner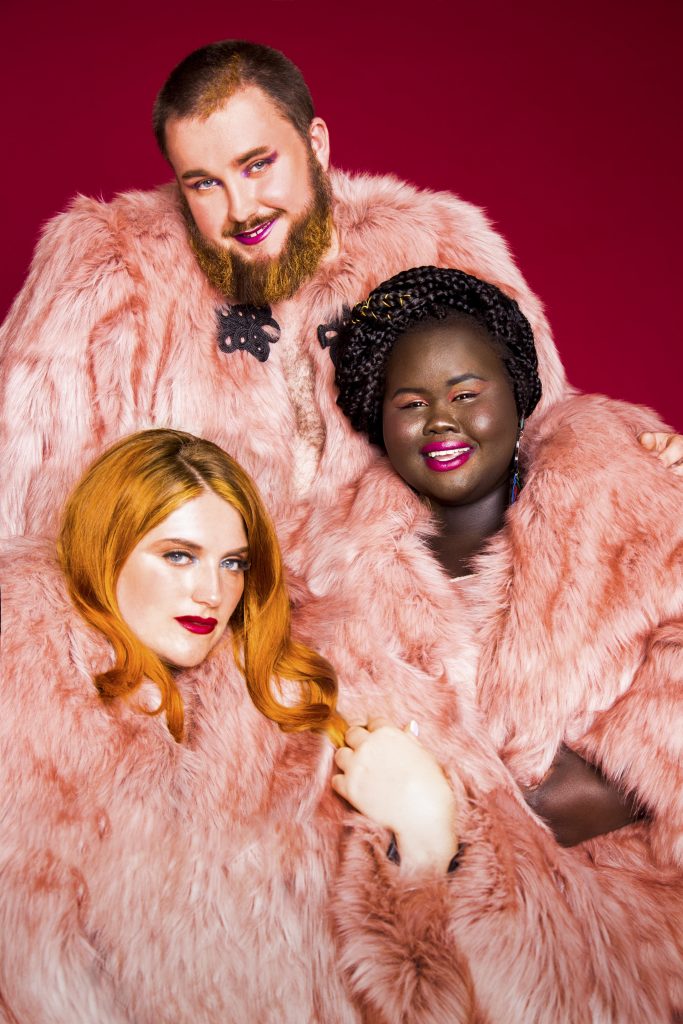 Society teaches us the word fat is a negative: something to be gawked at, and to shame each other for. Fat people like me are seen as lazy, judged for eating in public, and ignored by our doctors for serious health issues that aren't related to our weight.
We are told again and again that if we just lose weight, our problems will be fixed. We continue to place shame at the centre of fatness, when we could instead be celebrating the beauty of the human body. Imagine if we changed this narrative. Imagine if being fat wasn't seen as an insult, but was instead used as it is meant: a simple descriptive term.
Fat Femmes to the Front was inspired by this concept. When our team of creatives met for this big fat glam shoot on a hot Halloween eve, there was something extraordinary in the air. It's usually unheard of to have three fat babes – not curvy in the right places, not plus-size, but unapologetically fat – posing front and centre for a fashion photo shoot.
Singer/songwriter SZA's album Ctrl was blasting and our bodies were adorned in gorgeous garments as we danced and flirted for the camera.
Back in 1967, the body positivity movement began as the fat acceptance movement, spearheaded by queer fat black women such as Carole Shaw. These days, the movement has taken off on social media and online. Without websites like Tumblr and Instagram, I wouldn't be where I am today.
I was empowered by seeing myself reflected in images of fat women wearing clothes that weren't matronly, and showing off parts of their bodies we are supposed to feel shame around.
As a community, we work together, lifting each other. We network to create opportunities and positions we were once denied. This kind of organising and action couldn't have happened at any other time in history.
Through my own modelling, photography and activism, I've learnt a lot, and experienced the industry's lack of understanding when it comes to bodies like mine. Ultimately, it's made me more passionate about changing the attitude that fat bodies are less capable, less beautiful or of less worth.
We need to show the fashion market that fatphobia will not be tolerated. We deserve to love our bodies, and enhance them with clothing that truly reflects our individuality and our unique, unapologetic fat selves.
 We're proud to share the following images with Archer Magazine readers, and to show other brands and labels exactly what they're missing out on.
– Laura Du Ve, model photographer and activist
<! -- WIDGET HERE FOR BUY ARCHER -->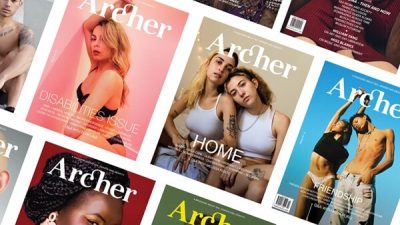 HELP KEEP ARCHER MAGAZINE AFLOAT!