Fatness is not bravery: On queer affirmation and fuckability
By: Sonya Krzywoszyja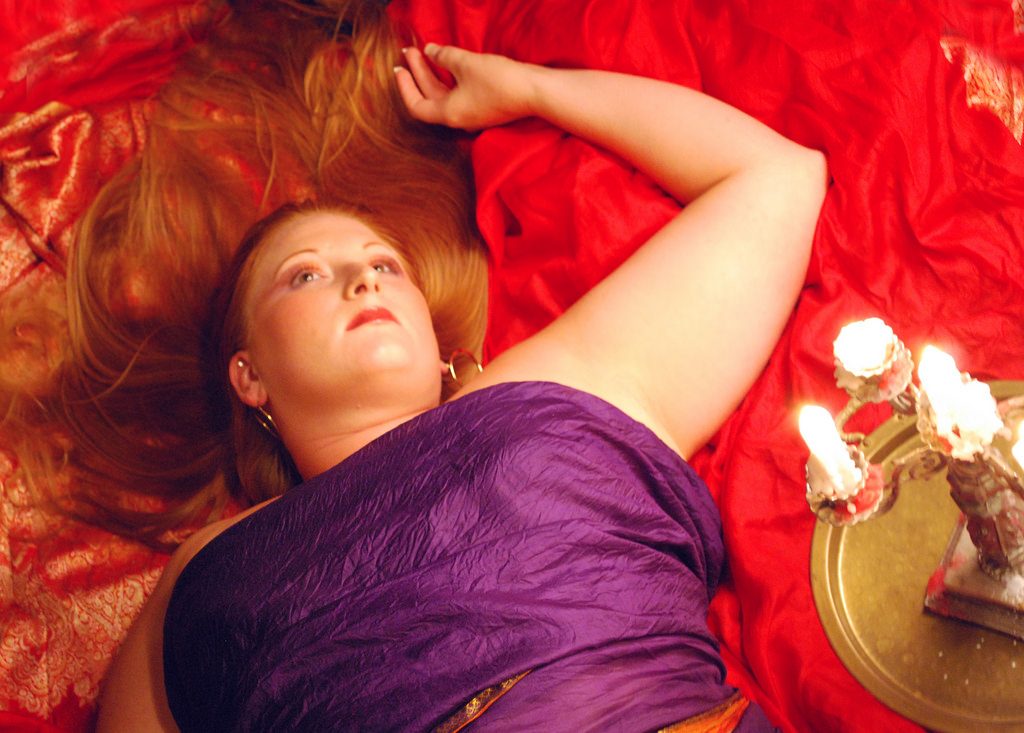 I never dated in high school and I didn't at University, either. I was unhappy with my weight, awkward, painfully shy and self-sabotaging, which is something I've always wanted to address.
I'd never realised that sexuality is a spectrum and that you could identify as anything but straight or gay. Is it any wonder I didn't face my secret feelings until years later? By the time I admitted it to myself, I thought it was too late to be queer. I thought I was too old and had wasted my best years.
Moving to Melbourne made me feel like I could let my freak flag fly, that I could finally find other queers to connect with. I thought that in a world of outcasts, I would find somewhere to belong. Finally.
It didn't quite work out that way. Before moving, I had the immense privilege of living at home while being a full-time carer for my sister. I was receiving the disability support pension and a carer's allowance. After paying her expenses, my income was largely disposable and I spent it. After moving out on my own to another state, my income then became non-existent.
I had a little sporadic work coming in here and there, but I also had more bills and higher rent to pay. I was constantly borrowing money off my parents to eat something other than scrambled eggs, which is another immense privilege, but it meant I didn't have any fun money.
I locked myself out of attending queer events that cost money, as so many do. I know these events tend to have discounted or skills share in place of full price tickets, or volunteer options. But I always felt I wasn't worthy enough to take it, that there were others who needed it more.
Self-sabotaging, remember?
The first time I attended a queer event, I won free tickets. I was so excited, planning my outfits and makeup. I made a vow to talk to strangers and I tried. I am not naturally vivacious, although I am naturally quite friendly. I mostly had a good time, but it was there the seeds of my discontent with particular facets of the queer community began.
In between trying to chat to people, I was told by a well-meaning person that I was "so brave" for what I was wearing. I've been told that before in mainstream communities, particularly at university when I did fashion electives and in the fashion industry when I used to do fat fashion blogging. Always, the subtext was my fatness. Why are you displaying your fat body so we can all see it? Why do you, of all people, look good?
To receive the exact same comment in the queer community was jarring. It made me want to throw on an oversized sack so no one would see me or judge me. But only if that sack was designer.
Fatness is sometimes still seen as grotesque, especially when you get to a certain size. I have had people cringe whenever I've described my body as fat. I have had designers get insulted when I ask if an item comes in my size or even mention the F word to them. It's still a word that causes frissons of discomfort, even in communities designed to fuck with or play with the dominant paradigm.
At another regular queer event I attend with my tall, fat friend, people always notice her, not only because of her height, but because she is usually a vision in neon, with multicoloured hair and sequins adorning her body. She dresses to be seen and I am envious of that. But even she will get those "so brave" comments and they will briefly throw her for a loop. I don't want to be told I'm "brave" for daring to exist in the body I live in. I want, "Cool outfit! Where did you get it?" or "Your hair is amazing!" without the subtext.
Youth, beauty and fuckability is a commodity the queer industry trades on as much as the mainstream industry does. I'm not young. I'm not thin. I'm not conventionally beautiful. I don't have the money anymore to buy amazing outfits, peacock & present. Creative skills bypassed me, as my mother despaired.
Some of my issues stem from my own internalised feelings of inferiority, which I uncomfortably admit. I recognise then and recognise now that it's naive of me to presume that queer communities are a utopia. There are hierarchies and not everyone lives in perfect harmony.
Queer communities aren't a monolith, either, and there are good and bad aspects, just like there are in mainstream communities. The difference is, and this gives me hope for the future, that there are people who listen to these issues I've brought up, who are working on making their community better, who are willing to challenge themselves and learn. Maybe one day soon I will have my queer utopia, where I will feel safe and loved and heard.
Sonya is a queer writer transplant to Melbourne via Brisbane. She was a regular columnist for lip magazine and a fashion blogger. She came for the weather and stayed for the coats.
<! -- WIDGET HERE FOR BUY ARCHER -->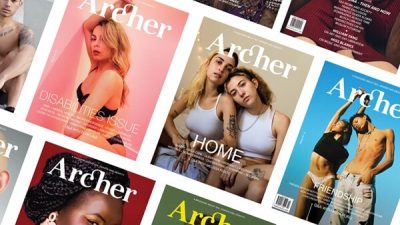 HELP KEEP ARCHER MAGAZINE AFLOAT!