Mardi Gras Film Festival 2018: Top 5 films for diversity
By: Dani Leever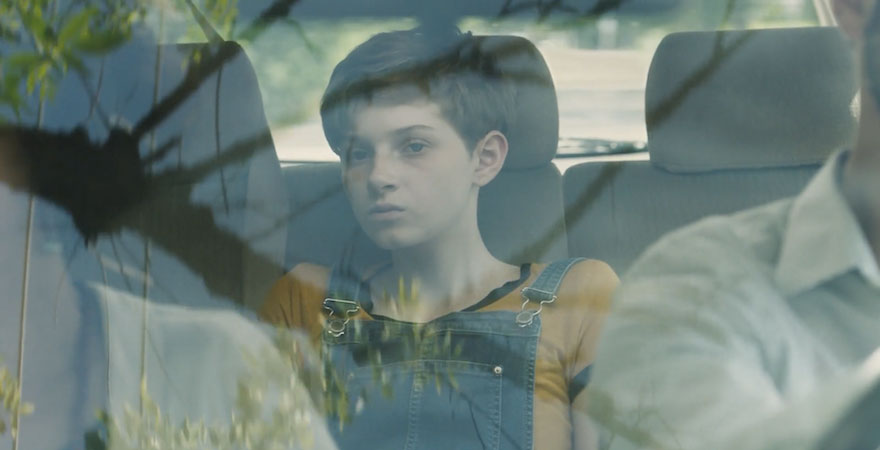 Indulging in queer film, music, events and all entertainment is just part of celebrating Mardi Gras. So, when Queer Screen's 2018 Mardi Gras Film Festival rolls around, we get pretty excited.
With a long list of diverse films, it can be tricky to choose what to catch. We've compiled a list of our Archer Magazine top picks of the most inclusive and intersectional films in this year's program.
They
USA/Qatar
They is a meditative, intimate film that centres around a fourteen-year-old called J on puberty blockers, who over a long weekend must make a decision about medical transition. It's a raw and dreamlike art film exploring gender diversity, family and identity. J stays with their sister Lauren's boyfriend's Iranian family, through which the film analyses language and cultural perspectives of gender. It's the debut feature from Iranian director Anahita Ghazvinizadeh and has swept up a tonne of film awards already.
We love the ambiguity of the narrative and character in this film; J's assigned sex at birth is never made obvious. J's confusion around gender is portrayed honestly – combatting the narrative that gender exploration is only straightforward and binary.
It's a slow and naturalistic film but a winner in terms of representation and beauty.
Screening Sat 17 Feb 2018, 4PM
Event Cinemas George Street
Team Hurricane
Denmark
Okay, watch this trailer and tell me you're not incredibly intrigued by this. This highly stylised docudrama looks like a bubble-gum, punk rock, pussy power chick flick made in the peak age of the Internet. It's vulnerable, explosive and will make you fall in love with it.
Team Hurricane delves into the complicated lives of eight girls, entirely cast from social media, riding out the turbulent storm of adolescence of one summer at a Danish youth club. The film explores everything from friendship and mental illness to hentai, vibrators and homemade piercings.
Maja Leth Bang, 18 year old cast member, said in an interview with iD that throughout the film, you'll probably see yourself now or ten years ago, and it will "show you it's okay to feel whatever you're feeling."
It's the debut film from young director Annika Berg and is a total must see for anyone who feels too radical for this ordinary world.
Screening Sun 18 Feb 2018, 5PM
Event Cinemas George Street
A Womb of Their Own
USA
This heartfelt and honest documentary centres in on a group of six masculine people throughout their pregnancies and journey to starting families. It challenges gender stereotypes and expectations while offering insight into what it means to be pregnant and gender diverse.
A Womb of Their Own is that perfect mix of poignant and hilarious that queer documentaries often get so right. It's won a stack of awards for good reason. It explores being butch, being trans, being masc and queering the entire process of pregnancy.
It's a beautiful and delicate film that celebrates breaking the mold and challenging ingrained assumptions about gender. It begs the question, why does pregnancy have to be a feminine experience?
Screening Sat 17 Feb 2018, 12PM
Event Cinemas George Street
Saturday Church
USA
Saturday Church is an award winning musical film that so beautifully explores the ideas of chosen family and self discovery. After his father's death, Ulysses feels the pressure to become the "man of the house," while grappling with femininity, queerness and gender. He finds acceptance at Saturday Church, the weekly meetup of gay and trans youth, based on a real life program in NYC's West Village.
It's a reflective and moving coming of age/coming out story that features a brilliant cast of queer and trans people of colour, many of whom are trans activists in real life.
As Ulysses deals with bullying and a conservative family rejecting him, the queer community take him in and embark on a journey of exploration, family and love.
It's seriously moving. Bring a shoulder to cry on.
Screening Wednesday 21 February, 6:30PM
Event Cinemas George Street
Queerability Shorts
5x short films, various countries
Seeing short film screenings at Mardi Gras Film Festival is a great way to see a tonne of diverse films for the price of one. It's also perfect for the indecisive among us.
Queerability Shorts is screening five creative and bold films by and about LGBTIQA people living with various disabilities. The collection celebrates individuals with different and diverse ability levels in an warm and genuine way.
The mix of films explores sex-positive play parties for LGBTIQA people with disabilities, a couple experiencing depression together, the apocalypse of the hearing population and so much more.
Screening Sunday 25 February, 1PM
Event Cinemas George Street
Dani Leever is a Melbourne-based writer, aspiring DJ and aspiring golden retriever. They're the Online Content Assistant at Archer Magazine and during the day they're a presenter at PROJECT ROCKIT, Australia's youth-driven movement against bullying, hate and prejudice. Follow them on Twitter: @danileever
<! -- WIDGET HERE FOR BUY ARCHER -->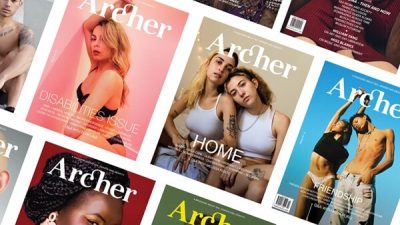 HELP KEEP ARCHER MAGAZINE AFLOAT!
Read more stories about:
arts