Transgender kids, polyamory + porn and sex ed: Archer Magazine's FAMILY issue!
By: Archer Magazine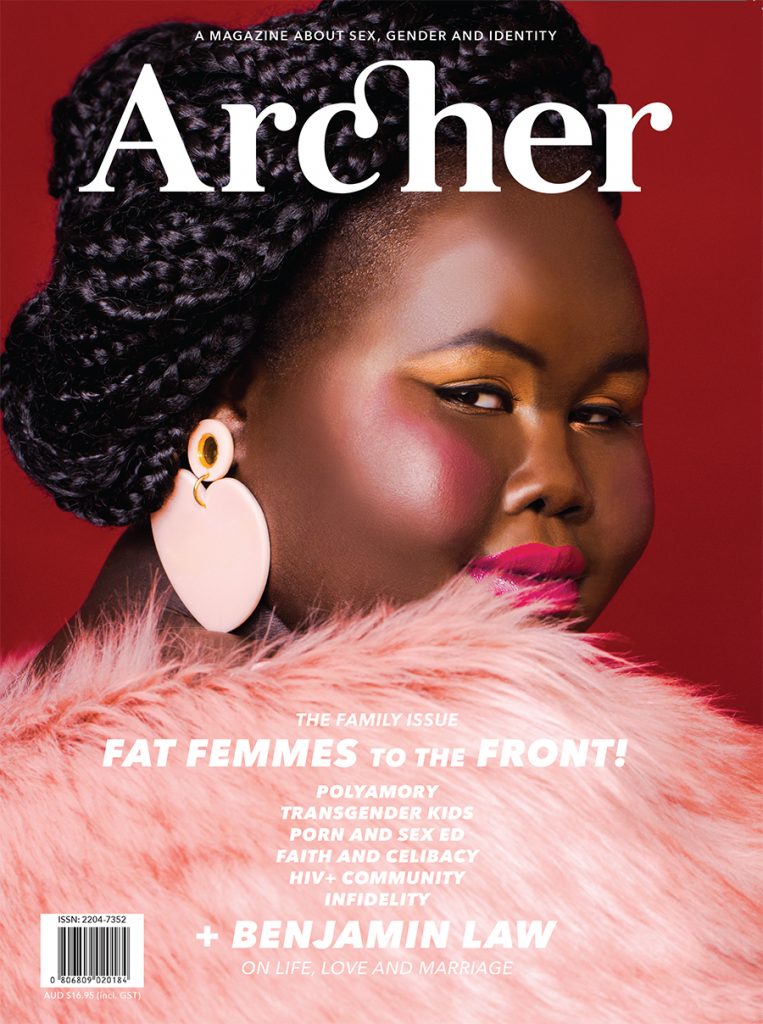 "I don't feel like we need a nuclear family of our own to have people that care for us, and that we care for in fundamental ways."
– Benjamin Law, Archer Magazine #9
Welcome to Archer Magazine issue #9: the FAMILY issue.
"In Archer Magazine terms, family doesn't just refer to nuclear arrangements and reproduction," writes Archer Magazine founder Amy Middleton in her editor's letter. "This issue features articles on chosen family, non-monogamous relationships, the stark reality of partnerships, cultural
context, activism and community-based decisions."
Polyamory, infidelity, HIV and gay men, trans kids, fat femme visibility.
We don't mean the traditional kind of family,
we mean the most important kind.

or
SUBSCRIBE NOW TO GET YOURS FIRST!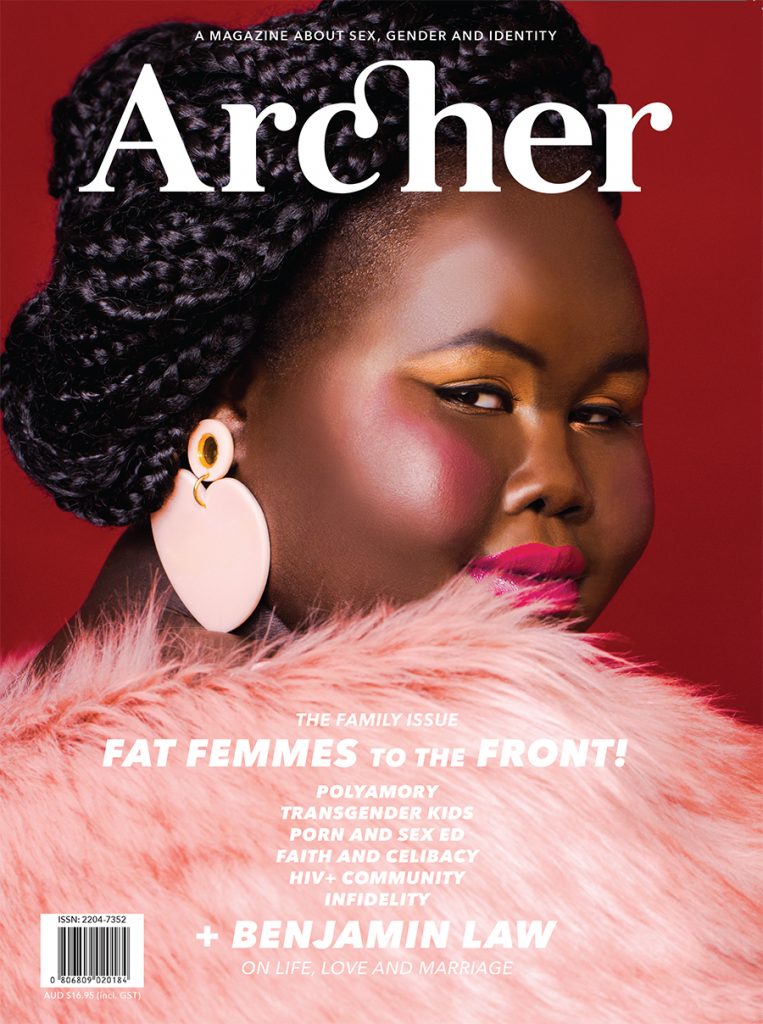 This issue features:
* Q&A with Benjamin Law by Angela Serrano
* Porn and sex ed by Zahra Stardust
* Transgender kids by Jo Hirst
* Polyamory by Page Turner
* Aboriginal families by Nayuka Gorrie
* Queercrip communities by Robin M Eames
* Rainbow families by Matilda Douglas-Henry
* Infidelity by Cat McGauran
* HIV and gay men by Dean Beck
* 'Fat Femmes to the Front' shoot by Tanja Bruckner/Archer Magazine
Cover model: Abbey Mag
Cover photo: Tanja Bruckner
<! -- WIDGET HERE FOR BUY ARCHER -->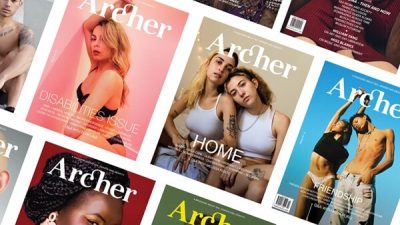 HELP KEEP ARCHER MAGAZINE AFLOAT!