Archer Magazine issue #11 – the GAZE issue
By: Archer Magazine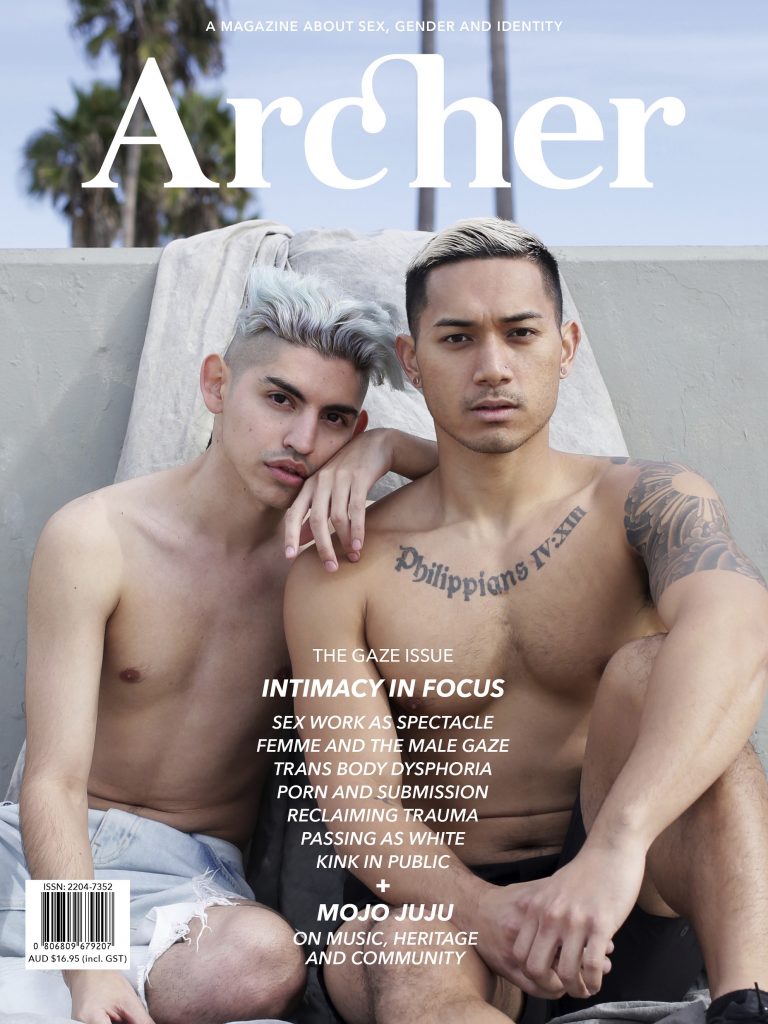 "There's nothing empowering about one part of you being visible when the rest of you is targeted, shamed and threatened." — Jacob Thomas, Archer Magazine #11
Welcome to Archer Magazine #11: the GAZE issue.
(Let's be clear: That's 'GAZE', not 'GAYS'.)
"Aboriginal women are constantly battling – whether, one day, a minor skirmish, or another day, a full-on war – the gaze of outsiders. We exist in opposition to the national identity of Australia." — Susie Anderson, Archer Magazine #11
"The notion of the GAZE goes beyond media. It encompasses how we make sense of our bodies through the way other people see us… It's the way power expresses itself through imbalances in vision control: surveillance, objectification, fetishisation, gaslighting, abuse. It's the way a systemic problem can be minimised when those with influence sweep it under the rug." — Adolfo Aranjuez, editor-in-chief, Archer Magazine #11
or
SUBSCRIBE NOW TO GET YOURS FIRST!
This issue features:
* Q&A with Mojo Juju by ALAN WEEDON
* Femme and the male gaze by MAHLA BIRD
* Sex work as spectacle by GALA VANTING
* Passing as white by SUSIE ANDERSON
* Gender and language by KEIRA LEIKE
* Trans body dysphoria by JULIAN MOLONY
* Ethical porn and submission by JESSIE NGAIO
* Dating and invisible illness by GEMMA MAHADEO
* Reclaiming trauma by BRODIE TURNER
* Fa'afafine by AMAO LEOTA LU
* Queer/GNC and medicine by MICHELLE LI
* LGBTQIA+ visibility by JACOB THOMAS
Plus images by EXOTIC CANCER, SHANNON POWELL and LUKE AUSTIN
Cover image: Jossue and Ken Cabanas by LUKE AUSTIN
LAUNCH TIME!
Please join us to celebrate the launch of this issue in Melbourne.
WHEN:
FRI 14 DECEMBER 
WHERE:
Arts Project Australia Inc.
24 High St, Northcote
Join the Facebook event.
<! -- WIDGET HERE FOR BUY ARCHER -->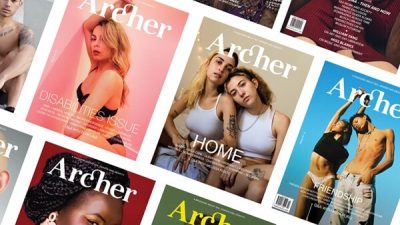 HELP KEEP ARCHER MAGAZINE AFLOAT!