Archer Magazine issue #12 – the PLAY issue
By: Archer Magazine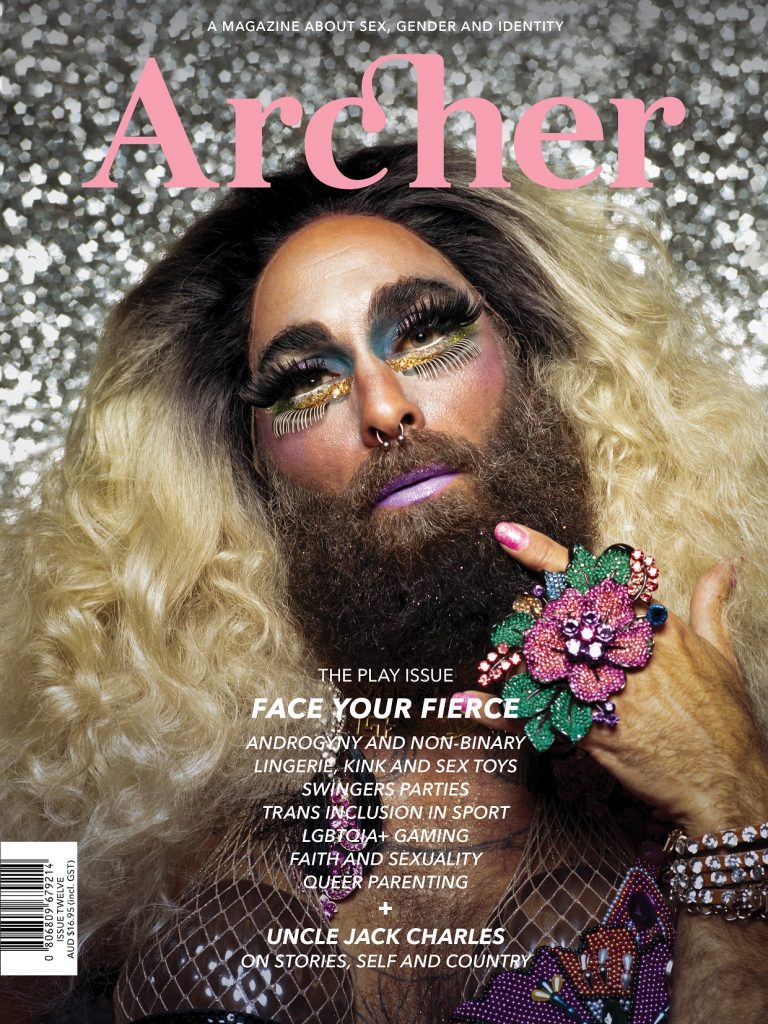 Welcome to Archer Magazine #12: the PLAY issue.
Featuring work by author activist Nevo Zisin, transgender athlete Hannah Mouncey, feminist essayist Elizabeth Flux and indigenous editor Bridget Caldwell, the PLAY issue tackles topics including sex toys, swinging, Mormonism, lingerie, sex work, Aboriginal queer motherhood and being LGBTIQA+ in sport and the world of gaming.
or
SUBSCRIBE NOW TO GET YOURS FIRST!
This issue features:
* Q&A with Uncle Jack Charles by ELIZABETH FLUX
* Trans inclusion in sport by HANNAH MOUNCEY
* LGBTQIA+ gaming by ALAYNA COLE
* Aboriginal queer motherhood by BRIDGET CALDWELL
* Faith and sexuality by JESSICA KNIGHT
* Sex toys and body dysphoria by NEVO ZISIN
* Swingers by SAMSON AND GODIVA
* Lingerie and kink by ALYSSA KITT HANLEY
* Greek androgyny by DMETRI KAKMI
* Non-binary and presentation by ELIZABETH WILLIAM STREET
* Sex work and labour by IRMA VEP
* Nightlife as community by KELLY LOVEMONSTER
Plus images by MERYL MCMASTER, SHELLEY HORAN and DANIEL ADAMS
Cover image: Pancetta Love by SHELLEY HORAN
LAUNCH TIME!
Please join us to celebrate the launch of this issue in Melbourne.
WHEN:
SAT 15 JUNE
WHERE:
75 Reid St Auditorium
75 Reid St, Fitzroy North
TICKETS:
$20 Full / $15 Concession / Pay What You Can
Grab tickets here
Join the Facebook event.
<! -- WIDGET HERE FOR BUY ARCHER -->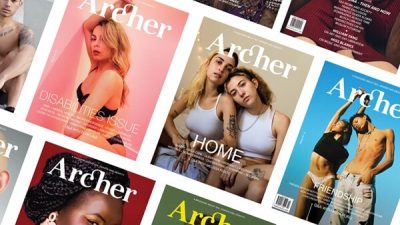 HELP KEEP ARCHER MAGAZINE AFLOAT!