Archer Magazine issue #14 – the GROWING UP issue
By: Archer Magazine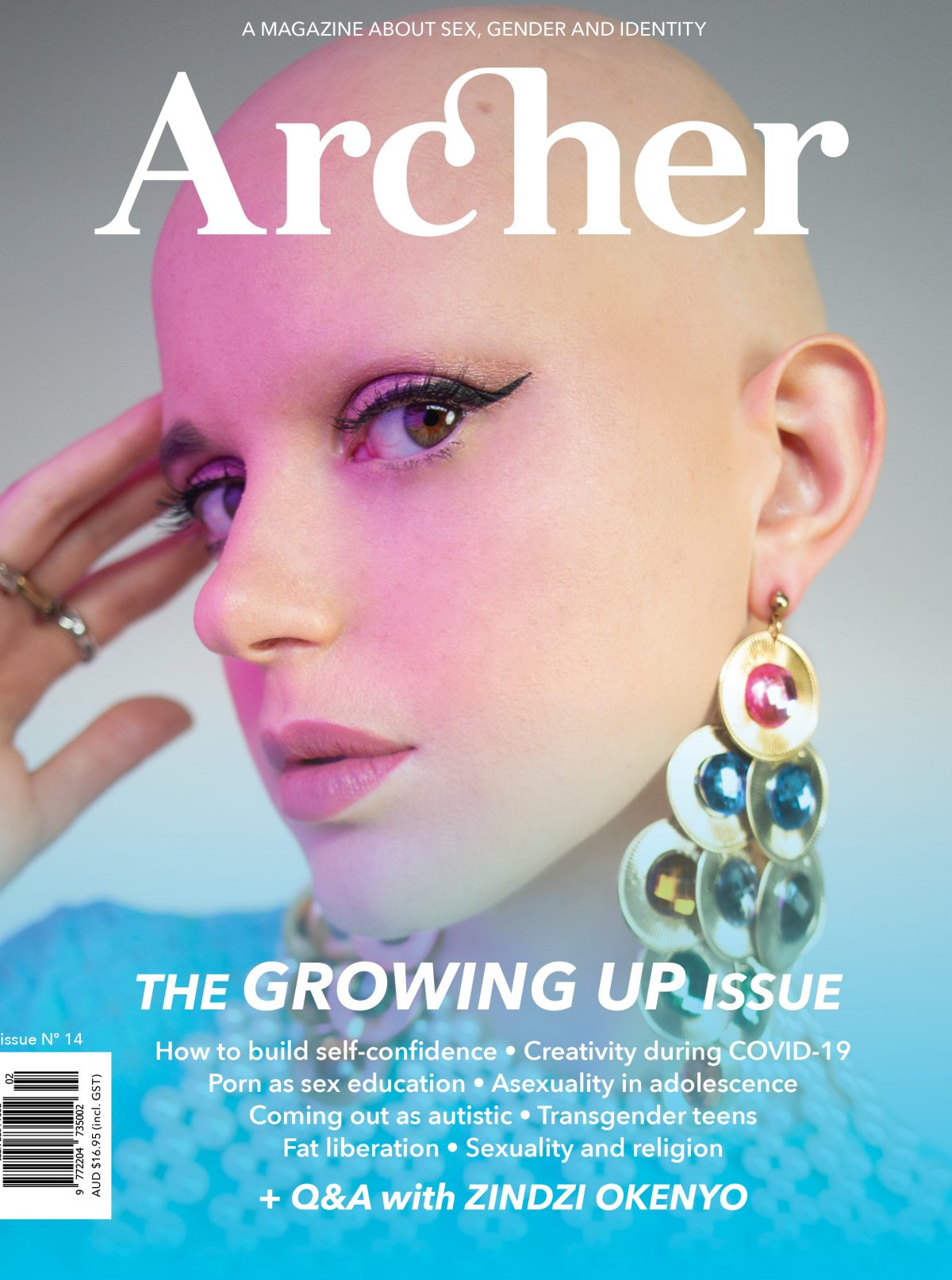 Welcome to Archer Magazine: the GROWING UP issue.
"Growing up isn't just about popping pimples and trying new things. Growing up is about finding a better world, confronting the realities of life and realising the people in power are incompetent. Growing up is about disappointment, guilt, community, love, and recognising privilege and systematic oppression. Growing up is about creating your space." – Lucy Watson, editor-in-chief
This special edition of Archer Magazine (our biggest yet) features a series of articles on growing and discovering, to help us all find our way, regardless of our age.
It's the first-ever edition developed with high-school-aged people in mind in addition to our usual readership.
We hope it will be shared far and wide, especially with those who need it most.
+ This issue includes a FREE fold-out poster by @Pink_Bits!
"A lot of the extensive growth I've experienced can be attributed to the queer community I became part of. It's a community that doesn't just accept different types of looks and bodies, but celebrates and loves them. It's a community that includes many people who aren't interested in what society tells us is hot, what you should find attractive and who you should be with, because we've never fit into those moulds anyway." – Rebecca Shaw
"I start to discover the person I can be when I'm not terrified of saying the wrong thing, of being fundamentally unlikable. I start to remember what it's like to fly without fear of hitting a window." – Ruby Susan Mountford
"It's always going to be a never-ending flow of fight for rights, up until the point that we start getting these young people into our governments. It's changing. It's just a very slow change." – Taz Clay
"It doesn't matter who seems to be more of an adult, because it turns out there are all different kinds of adults with all different kinds of paths." – Kirsty Webeck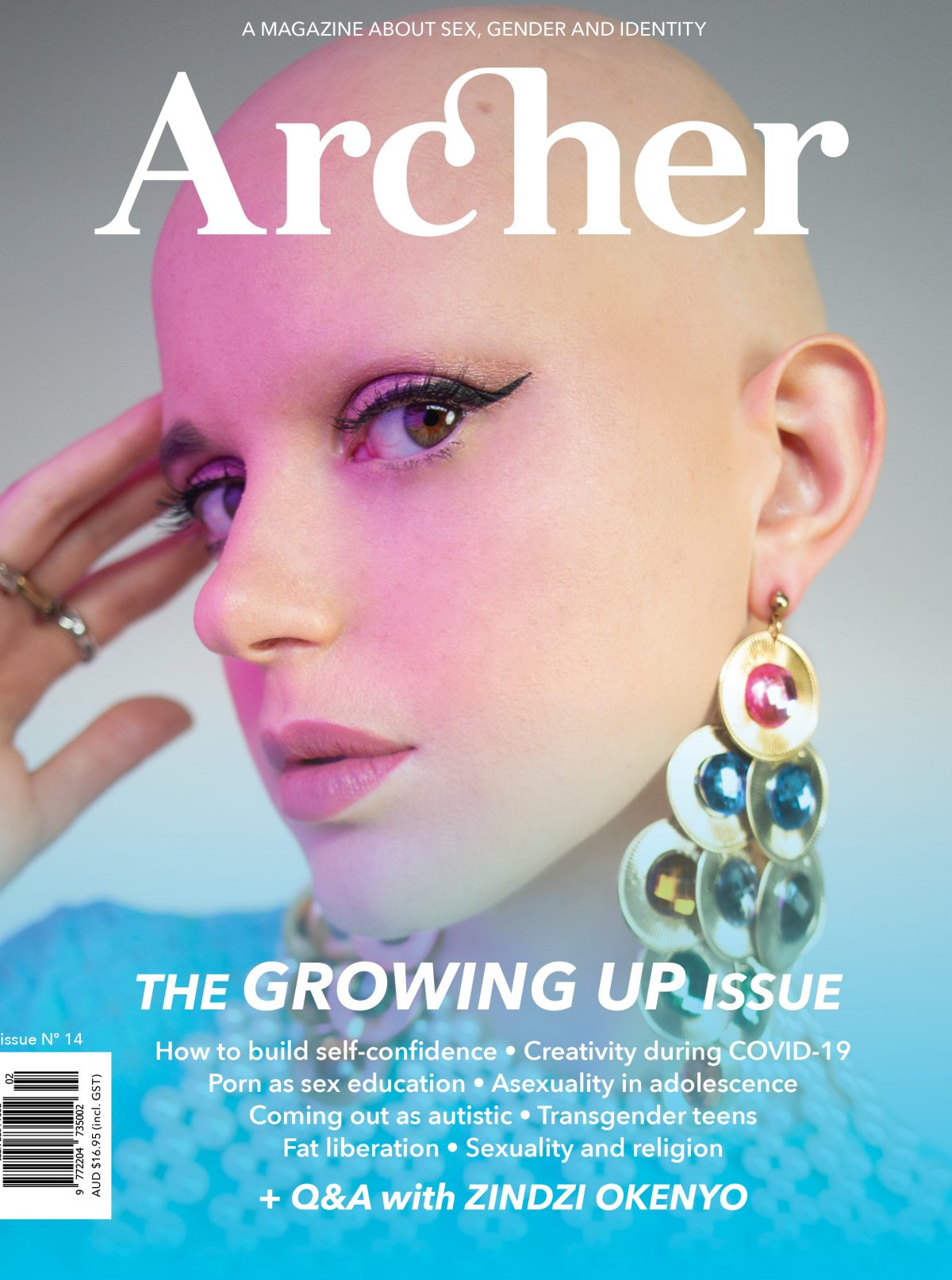 Cover image: CHELSEA SULLIVAN by NELLY SKOUFATOGLOU
Featuring words by:
LIV STEIGRAD (MEMPHIS), VANESSA RECANA, PAUL KIDD, AMANDA GALEA, KRISTIAN REYES, JOSHUA BADGE, KIRSTY WEBECK, RUBY MOUNTFORD, TAZ CLAY, BELINDA QUINN, REBECCA SHAW, YVES REES, YEN-RONG WONG, ANGELA & REGAN DWYER, GRACE SHARKEY, BASTIAN FOX PHELAN
And images by:
SHOOG MCDANIEL, NELLY SKOUFATOGLOU, JOANNE LEAH, CAT BLACK, J. DAVIES, JADE FLORENCE, ANITA GURRIERI, THERESA HARRISON, KIRSTY MARILLIER, LUCY LE MASURIER, CATHERINE MILK, SEAN MORRIS, POLLY MORWOOD, SUZANNE PHOENIX, VANESSA RECANA, HENRY SMALL, CYNTHIA SOBRATY, JEAN-LUC SYNDIKAS, DARYL TOH, KALINDY WILLIAMS, KATE WILLIAMS, LUC YONG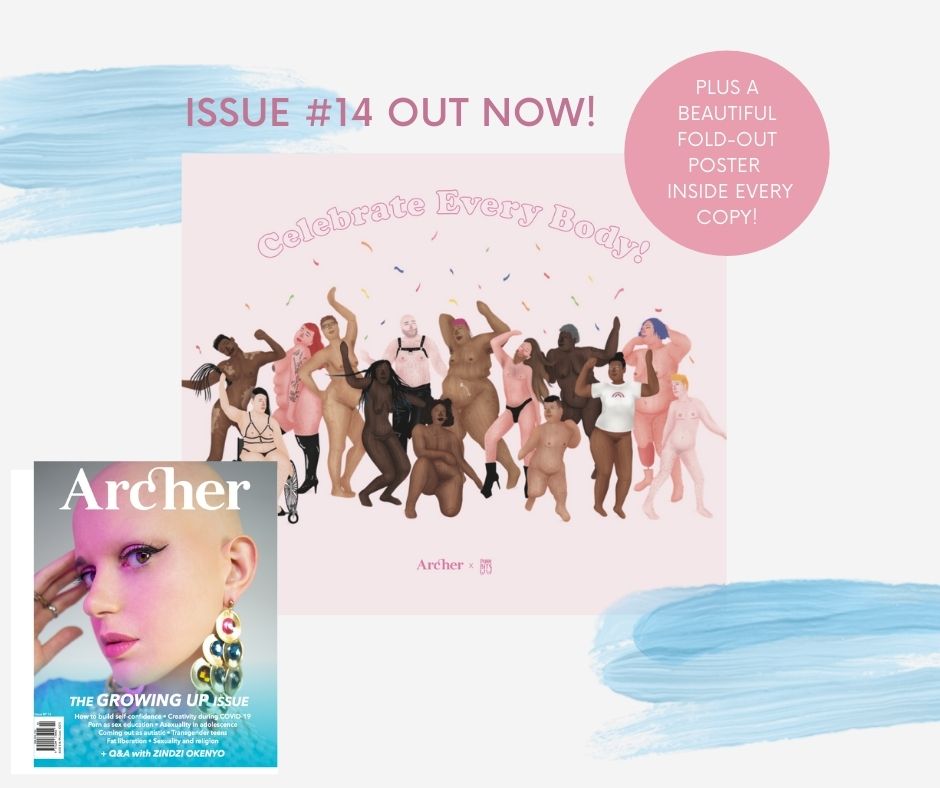 <! -- WIDGET HERE FOR BUY ARCHER -->