The 'SPACES' issue – Archer Magazine #8 out in June!
By: Archer Magazine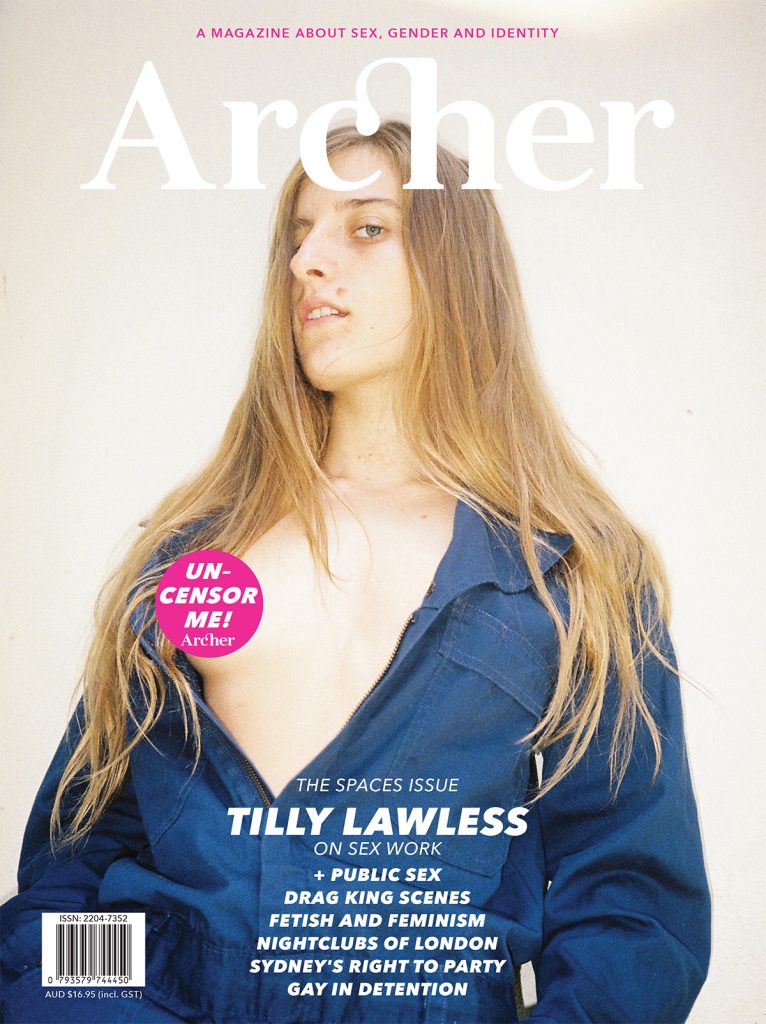 "Nightlife operates as a zone of playful exchange. It's a space of exposure to difference that can change your take on things, or how you feel about the world. The best nights make new things possible." – Kane Race, Archer Magazine #8
Welcome to Archer Magazine issue #8: the SPACES issue.
"Space and safety are key to human experience," writes Archer Magazine founder Amy Middleton in her editors letter. "For people with diverse identities – the people whose voices we amplify through this publication – safe spaces can sometimes be hard to find."
Online space. Physical space. Bodily space. Emotional space.
Nightclubs. Sharehouses. Detention centres.
This issue has it all.
or
SUBSCRIBE NOW TO GET YOURS FIRST!
Yeah, we had to put a sticker over Tilly Lawless's nipple, because that's the kind of world we live in.
Don't worry, you can take it off later!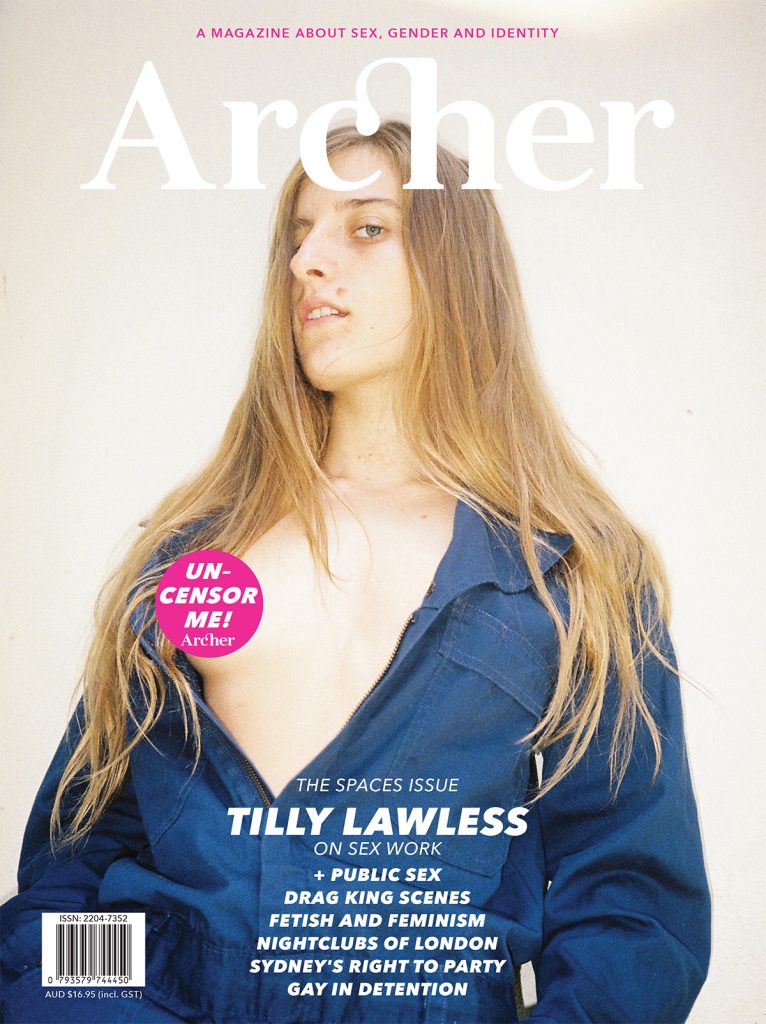 This issue features:
* Sex worker spaces by Tilly Lawless
*Q&A with Alex Lahey by Dani Leever
* Masculinity and social change by Rathini Kandavel
* Hair and identity by Jaya Keaney
* Gay in detention by Nima
* Saudi Arabia to Australia by Razia Zakarya
* Public sex by Regan Lynch
* BDSM communities by Anna Kingston
* Sharehouses and The Dirty Habit by Vincent Silk
Cover model: Tilly Lawless
Cover photo: Byron Spencer
<! -- WIDGET HERE FOR BUY ARCHER -->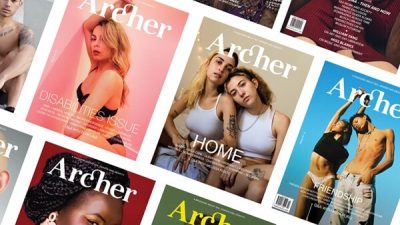 HELP KEEP ARCHER MAGAZINE AFLOAT!