Teaching while androgynous: Broaching gender with kids vs. adults
By: Lauren Fuge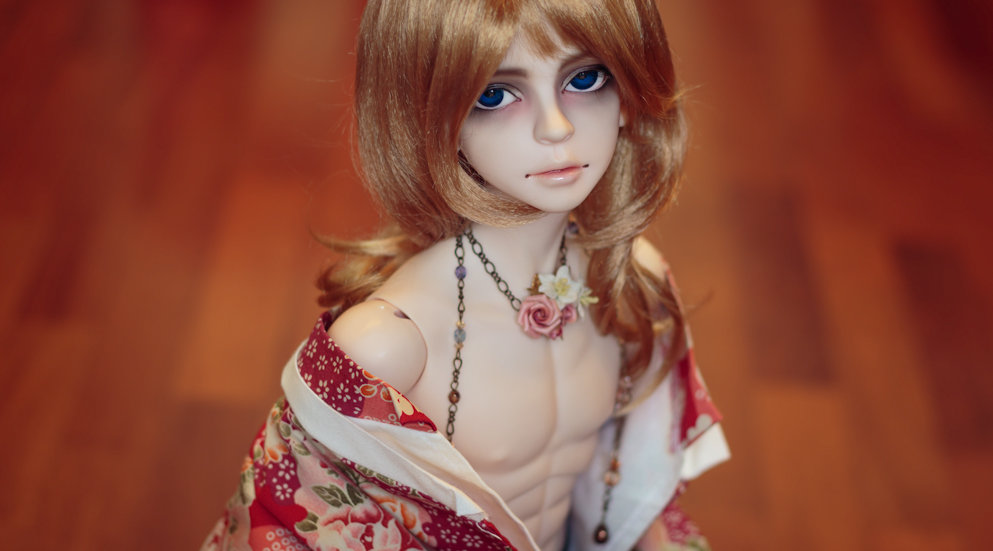 As an androgynous-looking person, I'm misgendered every single day of my life. Bathrooms, pubs, on the bus, at airport security — you name it, I've been misgendered there. Tall, masculine girl or well-dressed teenage boy? No one knows, but they sure want to find out.
Perhaps I make things harder for myself by working as a science presenter, which means I put myself loudly and unavoidably in front of strangers all the time — especially in front of kids.
I waltz into schools and kindergartens and public spaces, I busk science on the street and present shows in rural towns, and I've herded hundreds of groups into my inflatable planetarium. You could say I've come to expect the confusion.
Sometimes, it's a small voice tentatively questioning me after a workshop. Other times, it spreads in rapid-fire whispers through a crowd while I give a show. Once, it was shouted repeatedly across the room: "Is it a boy or a girl?"
At first it unnerved me, briefly stopping my heart as my mind careened through the hundreds of times I've stepped into a bathroom where everyone thinks I don't belong. But I quickly came to realise that with kids, it's different. Shouting aside, kids tend to be much better than adults at asking questions about stuff that confuses them, and much more open about talking about it.
When kids misgender me or question me, I know they're still growing. They're still learning about their world and learning how to see people. When you challenge the boxes they're trying to put you in, kids often start to think about whether these boxes are the only ones they can use.
"Can I only be a boy or a girl?" I ask, when I can no longer deflect their questions by making vortexes of flame. "Can't I be anything else? Why can't I just be a person who likes talking about space and science?" Usually the kids don't have proper answers, but sometimes they stop, think, and file the thought away for later.
Adults, of course, are quite different. They've had years to draw up grids in their minds to organise people, years to ink in the lines over and over again. Being misgendered by adults doesn't invite a conversation; it invites a sharp intake of breath, a spasm of panic, and a downturned gaze.
It is widely evident that younger generations have a changing relationship to gender. Millennials are hailed as queerer than any generation before them — not because they are, but because they have access to a wider range of information and language about gender and sexuality, both online and offline.
This changing relationship to gender is acknowledged in the way society has begun to treat them: many social media sites allow users to choose from a spectrum of genders, and some universities and government agencies even offer a variety of gender options and pronoun choices.
This shift is not just limited to teenagers and young adults. Younger children, too, are increasingly exposed to ideas of gender and sexuality that fall outside of the strict binary, through the media they consume, through education programs in schools, more open conversations at home, and also through the people they meet in their everyday experiences, like me.
In the short time I have with kids, I can never engage fully in a thoughtful, open dialogue about gender, and I'm certainly not able to create any tiny gender anarchists. But I always try to speak simply, honestly and patiently, to raise questions and to not invalidate what they're feeling.
It's hard to encapsulate a single experience of working with kids; saying that they're all open and accepting contradicts how cruel they can sometimes be, often without fully comprehending the emotional consequences of their words. Sometimes they frustrate me with a second-hand bigotry that doesn't even completely belong to them.
But I have found that when kids meet someone that their limited tools and experience have not equipped them to deal with, they are willing to ask questions, and they are willing to listen to the answers. They almost always see you as a person to understand, rather than something to be sorted.
One of my favourite parts of my job is presenting under a dark planetarium dome, splashing the stars up onto the artificial sky. While telling stories about the Universe, it's easy to forget for a while about human notions of gender and identity. But every day, when the lights come up again, kids still look at me curiously and wonder aloud. Every day, adults eye my name badge.
To adults, my androgynous appearance is a black hole — mysterious and hard to read, not giving away my true nature. They're afraid of scrutinising my gender too hard or asking too much, so they edge around the topic, keeping a safe distance from my event horizon.
But kids have the stars in their eyes. All they're trying to do is make constellations, like they've been taught. They want to string together your dots and make you into something they understand — and if you tell them that sometimes, people can make up their own constellations, all they'll say is "Cool!"
No matter who you are or how they see you, kids know you're still made up of stars.
Lauren Fuge is an Adelaide-based author and science communicator, primarily interested in exploring complex ideas through storytelling. Lauren enjoys controlled chemical explosions and making flame vortexes.
<! -- WIDGET HERE FOR BUY ARCHER -->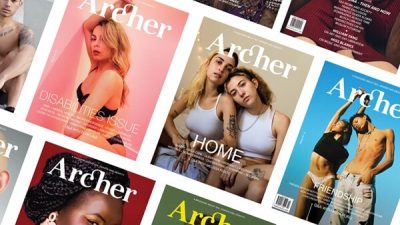 HELP KEEP ARCHER MAGAZINE AFLOAT!
Read more stories about:
gender