The James Deen allegations: how porn sets the example for responding to sexual assault
By: Scarlett Harris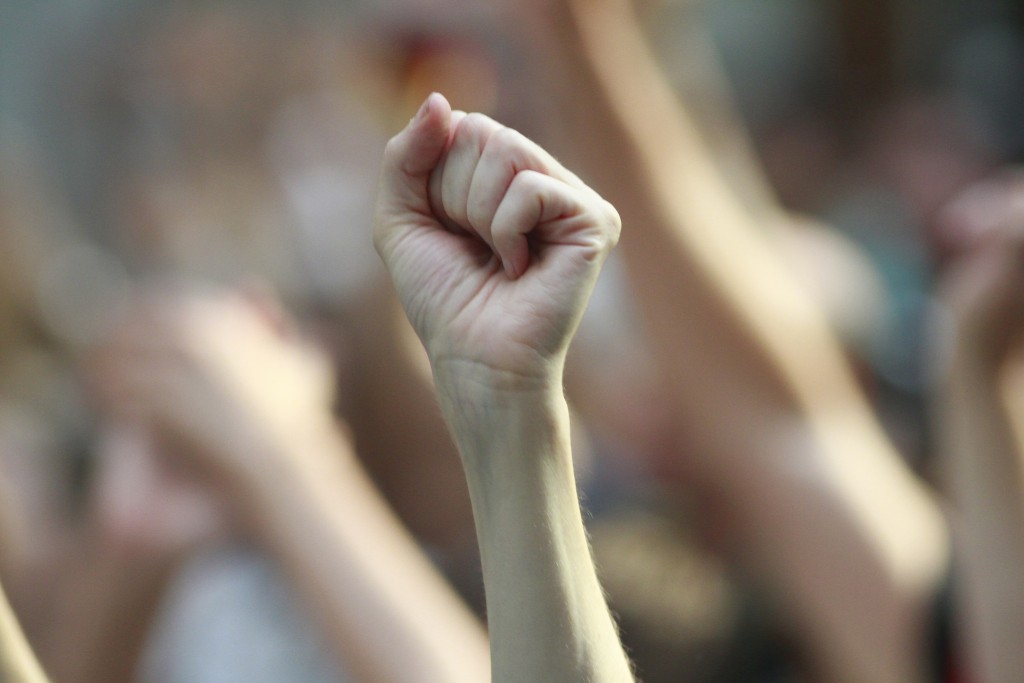 Content warning: This article contains discussion of sexual assault.
One of the biggest stories this time last year was the accusations of sexual violence committed by porn performer James Deen, made by no less than ten women, including his former partner and fellow performer Stoya, Charlie Sheen's ex Bree Olson, Teen Mom Farrah Abraham and the late Amber Rayne.
Deen had previously been celebrated as one of porn's only male crossover stars since Ron Jeremy. He was heralded as a feminist by such publications as Elle, Daily Life and, in not so many words, Good Magazine (though he was sure not to claim the term for himself, telling Elle that "I wouldn't consider myself a feminist"). He starred alongside Lindsay Lohan in Bret Easton Ellis' 2013 flop The Canyons, in a role specifically written for him, and was upheld by young women as an icon they weren't ashamed to fawn over in public and online – where gifs of him whispering sweet nothings and growling while giving oral sex did the rounds on Tumblr.
But, like another male feminist who fell from grace and in whose gender studies class Deen spoke—Hugo Schwyzer—the same feminists who once put Deen on a pedestal were quick to denounce him once these allegations were made public.
The abovementioned young women, claimed Amanda Hess and Ann Friedman in similar missives, created Deen and subsequently were the ones to bring him down in refusing to consume his work following the accusations.
The response from the adult industry was similarly swift, with companies such as Kink.com and Evil Angel refusing to work with him, and porn performers expressing support for Stoya with hashtags such as #SolidaritywithStoya and #IBelieveWomen. Laurie Penny noted in an article for Time that porn "became the first professional community to respond to allegations of serial sexual violence by actually believing women from the start."
The rapid response from the industry and many of its consumers is remarkable, not because porn is largely perceived as a blight on modern culture, but because so much of said 'modern culture' turns a blind eye to sexual and physical violence against women.
Just look at the sexual assault allegations levelled at president-elect Donald Trump and the lengths his supporters have gone to to paint his accusers as ugly, "horrible, horrible liars" who were hell bent on rigging the election for his opponent Hillary Clinton, whose husband Bill has faced his own rape allegations.
Instead of listening to and believing these women, though, their pain and suffering was used to turn the 2016 election into a farce more along the lines of something Hollywood would dream up.
Speaking of Hollywood, video evidence of a drunk and disorderly Johnny Depp threatening his then-wife Amber Heard and trashing their home did little to knock the actor from his pedestal as one of the highest earning actors of all time. Not much was made of the child abuse claims against Brad Pitt by his now-estranged wife Angelina Jolie that led to the divorce of one of the entertainment industry's most powerful couples. Singer Kesha remains beholden to her rapist Dr. Luke when the New York Supreme Court ruled that she must provide Sony and Luke six more albums under her contract. Most recently, sexual harassment allegations against Casey Affleck have been brought to light amidst Oscar buzz for his role in Manchester by the Sea.
It's not just culturally powerful and simultaneously violent men who don't see consequences to their behaviour: the CEOs of companies such as RadiumOne (net worth $300m) and Urban Airship (which has raised upwards of $67m in funding to date) have been charged with domestic violence and rape, respectively. In early 2016, Mount Sinai surgeon Dr. David H. Newman was charged with sexually abusing two of his patients under sedation but, you know, he's "a good man and an excellent doctor". How many times have we heard that of men accused of predatory behaviour?
Perhaps the industry where rape, sexual assault and intimate partner violence are the most rampant is sports. Vice offshoot Broadly chronicles the misdeeds of NFL footballers, with articles examining the 44 active players who've been accused of sexual and/or intimate partner violence, the relationship between concussions and rape and sexual assault by college footballers. Clementine Ford writes in her new book, Fight Like a Girl, that in recent history 36 AFL players have been charged with sexual assault with not a single one convicted.
Porn has not suffered a systemic collapse from the disavowing of James Deen. Would the same apply if we started to indict men in other industries of the sexual assault allegations brought against them? Once we indict one, do we have to indict them all?
Until sexual assault is taken seriously, we cannot know the answers to these questions. But we can look to porn to see how the model of accountability exercised against Deen might take hold in other trades. If porn, widely regarded as the lowest of low culture, is more concerned with the safety of its employees than myriad other professions, then surely that says something about the priority of sexual assault and women's safety in society: you might have a chance at being believed if your accusation doesn't threaten any of the systems already in place that protect big business and the men involved in it.
Scarlett Harris is a New York City-based writer. You can read her published work at her website, The Scarlett Woman, and follow her on Twitter: @ScarlettEHarris
If you, or someone you know, is being affected by sexual assault, contact the National Sexual Assault Domestic Family Violence Counselling Service on (1800 RESPECT)  or QLIFE on 1800 184 527.
<! -- WIDGET HERE FOR BUY ARCHER -->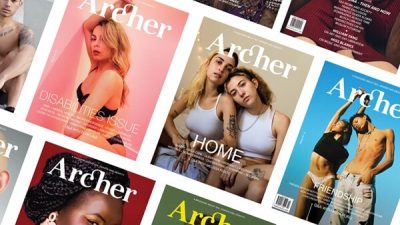 HELP KEEP ARCHER MAGAZINE AFLOAT!
Read more stories about:
porn