I've done drag a few times…
By: Anthony Nocera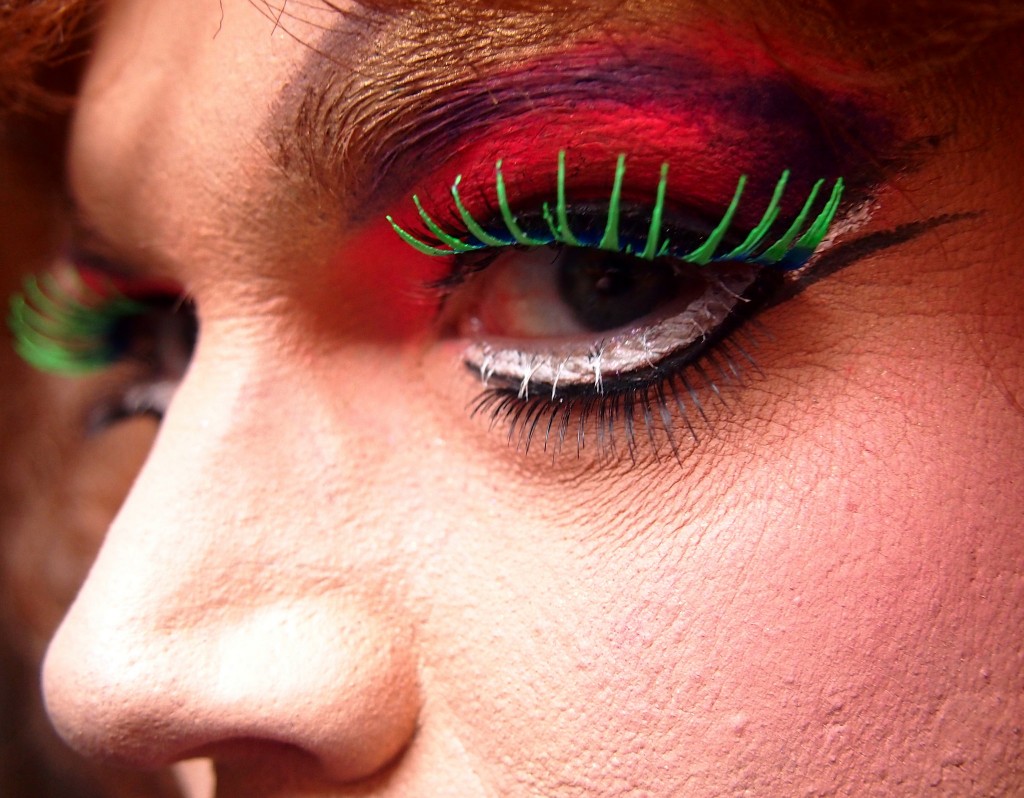 I was a woman in the first sex dream I ever had. I was watching porn for the first time and I was thirteen and it was straight porn because I thought that's what I had to do back then and I ended up on a website called spankwire.com. I clicked on the first thumbnail my arrow hovered over. I didn't even read what it was.
It turns out the movie was called 'Squirting Milf' and it was uploaded by user 'lovinyurmom' on March 29, 2008. I watched it. I didn't masturbate or anything, I just kind of stared at the screen mesmerised that the guy's penis (which belonged to male pornstar Lee Stone, who I've spent a lot of time google image searching since) was hard but still flaccid. It was erect but curved downward. Like it was always frowning. As if it was too cool for what was happening. Like it didn't want to let on how excited it was. I've always been attracted to a sort of aloofness. Those people who just fill a room by merely existing in it.
A few nights later, I had a dream that I was in 'Squirting Milf' and I started out as Lee Stone and I looked at my not-trying-too-hard dick and was super proud of it but then the gender roles in the dream switched and I completely forgot that it happened all those years ago until I did drag.
---
He pulled me to the side of the art studio. It was year 10 art class. I remember it was year 10 art class because it was the first time I didn't have the teacher with the busted hand and our first assignment was to draw hands because they were challenging and 'played tricks with perception.'
"Oi! Nocera," he said, "we don't want to sound rude or anything because you're an alright bloke and all, but we just can't imagine you with a dick. You're soft. Dicks are supposed to be hard. Do you even have one?" And I did have one. I do. And last time I did drag, me and my friend started offstage, wandering through the audience and instead of using the stairs to get up, I pulled myself onstage by dragging myself up with my arms. My dress rode up and I flashed everyone my underwear and my hairy legs and probably a bit of my (also hairy) ass and the crowd groaned and a guy in the front row yelled Jesus Christ.
"What did you expect to be there, mate?" I said. "Not that," he responded.
---
I was sitting on his couch with a coffee he'd made me and we talked and opened up to each other like you do after sex. We talked about things we'd read and it was a hook-up, so we hadn't talked much beforehand, but I told him I studied English and in one of my classes we were looking at gender theory and he mentioned how he'd read Judith Butler.
Butler wrote in Gender Trouble that drag isn't necessarily about female or gender impersonation (it can be), rather, it's about pointing out the absurdities of regulating gender into a system of defined roles and hard and fast rules and we talked about that for a while and sipped our coffees and he asked me what TV shows I liked and I told him I was re-watching Rupaul's Drag Race.
"I was a drag queen once," he said. "Really?" "Yeah, darl. My name was Wynonna Strider. She wasn't allowed into the shops." "How often did you do it?" I asked. "A few times," he joked. "It was a bit of fun. We could just be stupid and have fun. Act like we always did when we were together but in public." He smiled, "I remember once I was tottering down the street in my dress and heels and some guys shouted 'show us your tits' so I pulled them out of my dress and waved them over my head and screamed "here you go, mate" and they ran away because they didn't know what to do." "Wow." "Yeah," he said. "Its one of my favourite things I've ever done."
---
There's something magical about putting makeup on. Seeing your face transform and feeling pretty and delicate for a bit. The light hits you just right, or you'll put some mascara on your lashes, and they'll look long and lush and thick and you'll feel beautiful. And you'll put your lipstick on and it'll be greasy and slick, but not in an unpleasant way, and everything is soft and plump and that's okay. You're soft, like Lee Stone's cock, and it's fine.
It's good.
---
I went to dinner with a drag queen a few months ago, and midway through our pizzas I said I'd like to do drag and he said, "you'd make a really pretty girl. What would your drag name be?" Lovinyurmom, I thought. "I don't know," I said. "But thanks for calling me pretty."
Anthony Nocera is a freelance writer and full-time homosexual. His work has appeared in Voiceworks, Krass Journal and The Suburban Review.
<! -- WIDGET HERE FOR BUY ARCHER -->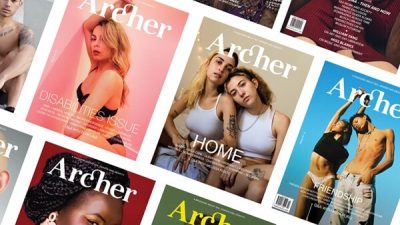 HELP KEEP ARCHER MAGAZINE AFLOAT!