Archer Asks: Dale Woodbridge-Brown, Indigenous, queer and a Circus Oz acrobat
By: Angela Serrano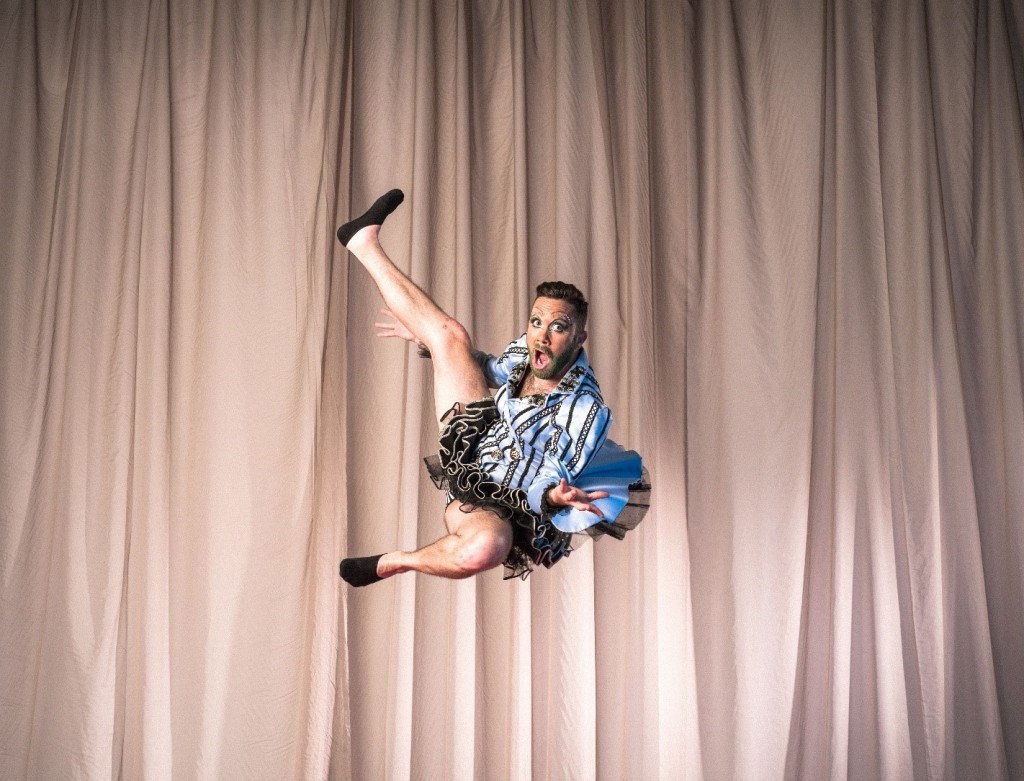 Dale Woodbridge-Brown is a queer Kamilaroi man from Mungindi, trained in acrobatics, flying trapeze, baton twirling, and dance. He joined Circus Oz in 2012, and is the MC for the currently touring Twentysixteen show.
A: Being queer, being a Kamilaroi man, do you see your performance, your acrobatics and MCing as a way of giving voice? Or do you separate politics from performing?
DWB: I am who I am and I am extremely proud of that. Who I am in everyday life is part of my performance. I like to wear makeup. I draw that aesthetic from my queer roots. Within my Aboriginality, our culture is storytelling and physical. So me finding circus felt like it was meant to be. I think more Indigenous kids should be in circus. We're natural storytellers. We're natural comedians. We're naturally physical.
With circus, anything can be an act. My aesthetic, wearing sequins and makeup is the queer part of it. My performance style, my humour, is from my Aboriginal families. But when I get onstage, I'm not out to bring politics to the stage. Audiences will see me as a queer and Aboriginal person — and look what I can fucking do. But I don't need to preach at people. It would just make me as bad as someone from a different faith preaching at me.
When I jump on stage, I would much rather focus on doing an exciting performance. I don't like to get deeply involved in politics. I do not speak, and I never have claimed to speak, on behalf of any of my communities, and there's no one out there who can speak on my behalf. I think politics is best left to those people who understand all of it, and have the ability to step outside their own community and see all perspectives, whereas I just want to entertain people.
Life is short, and if I can make a whole crowd laugh once a day, I'm gonna die a happy man.
A: Circus Oz tours internationally and around Australia. Does it ever become hard to date or sustain a long-term relationship with this workload?
DWB: When I first started, I was single, and then I met my partner of two years but my touring had nothing to do with why we parted ways.
There are people that date inside the company, and there are people sustaining relationships. As for me, I'm not waiting for the one. I believe in 'love often and love hard' so if I find someone I'm crazy about, someone I click with really well and it's going smoothly, I'll make it work for as long as I can. But if it doesn't, then it's just an opportunity for me to find love somewhere else.
A: Do you see a distinction between being a performer and being an artist?
DWB: There are a lot of stereotypes about queer people and Indigenous people. I completely believe in setting up the stereotype and then smashing them down. Yes, I'm an Indigenous person but I am now the forefront of Australia's biggest circus company. Everybody else is white, and here is a black man running it. A black man has the skills to be the MC and ringmaster of a giant circus.
Of course there's artistry to everything that's being done onstage, but when I develop work for the stage, I'm just thinking about performing it and letting it be enjoyed, not the message or the underlying context.
I cannot stand overthinking things. It ruins the magic of spontaneity. I like working in the spur of the moment and feeling the audience's vibe. If you're stuck on the message you're trying to convey, you may lose the opportunity for a golden moment.
I never want to be considered an overly thought-out, intellectual artist because it's not just who I am. If somebody walks away from my performance with a story or some kind of message, then that is their own story. Art is subjective and viewers make their own story up anyway. A few people have found it confronting, how flamboyant I am onstage, but it's not my business to care. I'm not there to tell people what to think.
Queer men are often considered weak but in the show, I throw people and catch them. I can be a flamboyant MC and then do flawless backflips. So I don't need to prove I'm this big, strong, queer man; it is evident in my skills. I want the audience to see me dancing about onstage, and then I want them to see me catching a person from 2m in the air.
Circus Oz is currently touring around Australia. Book tickets here.                                                                                                                 
Angela is a Filipino-Australian freelance writer, fine art model and circus beginner. Her writing has appeared in Overland, the Asian-Australian Democracy Caucus, Writers Victoria, the Melbourne Writers Festival Reviewers blog, and Peril. She frequently tweets at @angelita_serra and blogs less frequently at http://angelitamaldita.tumblr.com
<! -- WIDGET HERE FOR BUY ARCHER -->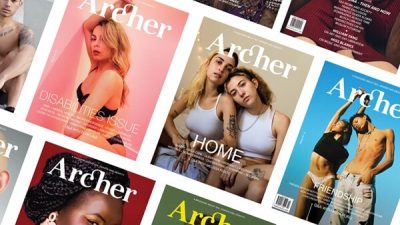 HELP KEEP ARCHER MAGAZINE AFLOAT!