Sex sells toys: Gendered marketing in the world of adult toys
By: Lex Hill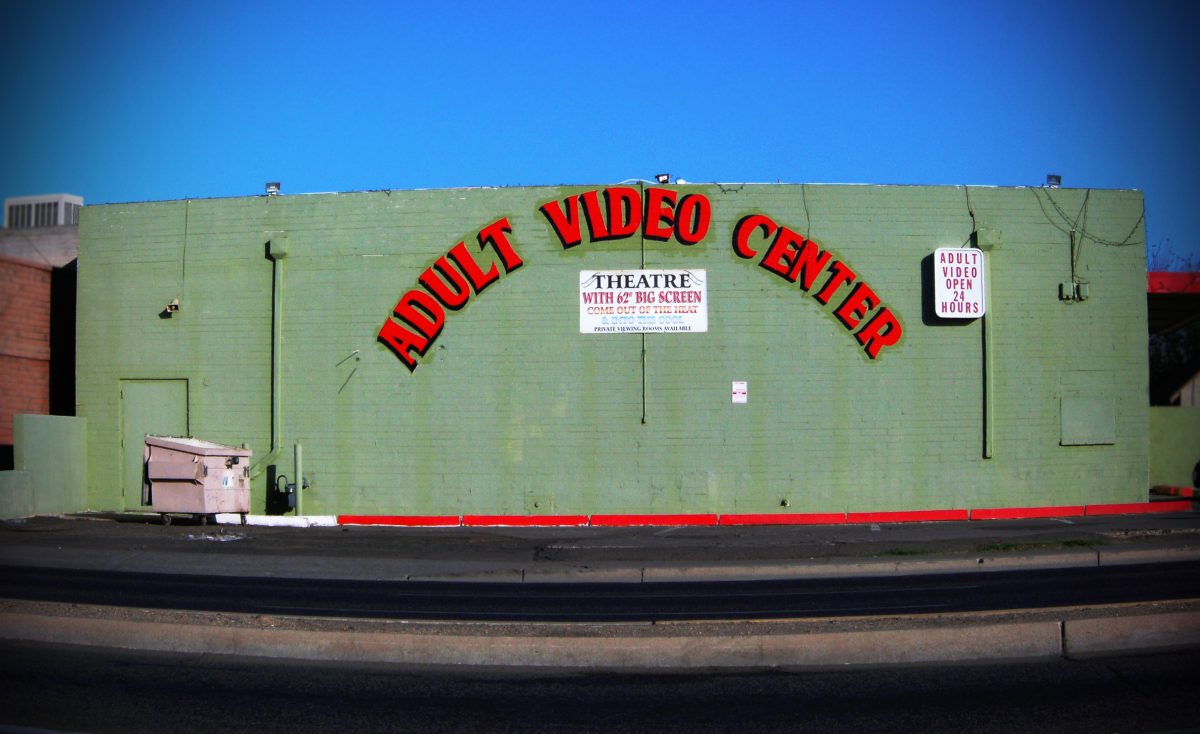 I needed to give myself a good pep talk before going to a sex store for the first time.
I knew that buying my first sex toy wouldn't be something I'd regret, I just needed to expel the image of what the stereotypical person who went into sex stores looked like. I didn't feel like that shady figure I imagined browsing through the aisles, and I knew that logically, most people who bought sex toys weren't that person either.
Aside from almost tripping when exiting the store, my visit was pain-free. For me, a genderqueer person, buying toys marketed for women was not distressing in the slightest. Despite an oversaturation of pink and purple, and a questionable dildo apparently modelled on porn actor James Deen's anatomy, I didn't have trouble finding something I liked, something that suited me.
Yet walking past the fleshlights, I started to see a disparity. There was a feeling of segregation within the toys marketed to men that isn't found within vibrators and bullets. While a vibrator is a vibrator for anyone, whatever gender, whatever sexuality, the marketing for toys traditionally aimed at men, such as fleshlights and anal toys, is far more sexuality segregated – and exclusionary as a result.
With dated pictures of 'sexy' women plastered on the packaging, I felt for the people who, like me, wanted a basic toy without the cringe-worthy marketing. I spoke to some others in my community about what they thought of sex toy marketing, and how it affected their gender or sexuality.
Pink and purple is a problem for Nat, who identifies as a straight, cisgender woman. "Women's toys are often marketed to conform with gender norms such as pink or purple toys and packaging. It makes me feel immature or like they are trying to market using tactics that suit a younger teenage market. They are often 'blinged-up' with diamantes, which make the product look cheap and tacky," Nat says.
Blinged-up toys, are not a problem for Tessa*, who describes their gender as "non-binary/gender fluid, but strongly female". "The sex toys I own and have used tend to help put me in a femme headspace, and to help me feel controlled, such as a butt plug with a cute jewel at the base."
Tessa also finds though, as someone attracted to women/femininity, it's difficult to find toys that are marketed to them. "As a submissive, I find the majority of sex toys are marketed towards either straight women or a relationship where the male is the Dom and the woman is the submissive, and as I am attracted to women, it's such a turn-off. It makes me feel like I'm not being catered to, as a trans lesbian woman."
"I find that despite the general sex-positivity of the sex toy industry, they're still very heteronormative in their worldview. It really doesn't take that much to use gender-neutral terms to describe people who would use your products."
Yehuda identifies as a "straight/bi-ish" cis man, and thinks sex toys are a great opportunity to break down some of the aspects of hyper masculinity. "I don't like marketing and see it as an evil that feeds insecurities and capitalism. That being said, I think it'd be great if more men (particularly straight men) experimented with being on the receptive end of sex. I think it would reduce homophobia towards gay men, dispel myths about it and break down a lot of masculine/patriarchal prejudices."
"Most sex toys marketed towards straight men are definitely intended to be used in conjunction with a female partner," he says. "There is often a cock ring, possibly one that vibrates, or has a clitoral stimulation thing attached. Maybe a guy may have a dildo to use on a partner. I think that using a sex toy [on myself] would be met with ridicule amongst most of my male peers, even if it was not penetrative."
Ella, who identifies as a cis bisexual woman says she "definitely wants more representation of gender-diverse, sexually diverse people using toys, in an attempt to decentralise them on heterosexual, cis people. I think the male sex toy area probably needs to address stigma around individuals using these toys, that it's okay and normal to use them – it's not an indication of performance ability or sexual identity."
Bella* identifies as a queer cis-female in a heterosexual relationship. She believes that sex toys for women can be empowering, but only for certain types of women: "Sex toys and pleasure for women are finally being marketed in an empowering, feminist way. Nicki Minaj tells women that we should demand and expect to come, Emma Watson publicly celebrated the empowering app 'OMGYES', which teaches women about masturbation and orgasms. I think all of this is fantastic, feminist, open-minded, sex-positive progress – however as a woman who has problems experiencing orgasm during sex, I feel a bit excluded and shamed because I can't demand and expect to come."
Additionally, Bella also thinks that toys should be less gendered in their marketing. "My boyfriend used my vibrator, and I love my butt plug. I think we should stop gendering them with labels and colours, so everyone feels free to explore their sexuality and pleasure with different toys."
It seems, among my community at least, that something needs to change. While sex toys are slowly becoming more inclusive; and while users are now confident experimenting with toys that they may not have had experience with, or may not be marketed to their specific demographic, the marketing of these toys often hinges on old gender norms. We need to radically change how sex toys are marketed so that they are more representative of the diversity of the people who use them.
* Some names have been changed.
Lex Hill is a student , writer and community broadcaster from Melbourne.
<! -- WIDGET HERE FOR BUY ARCHER -->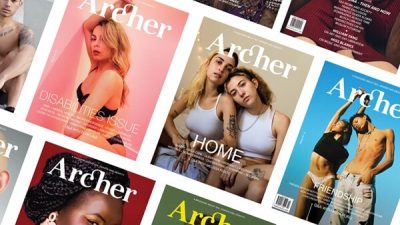 HELP KEEP ARCHER MAGAZINE AFLOAT!