Feminist pornography: beyond the male gaze
By: Alexia Brehas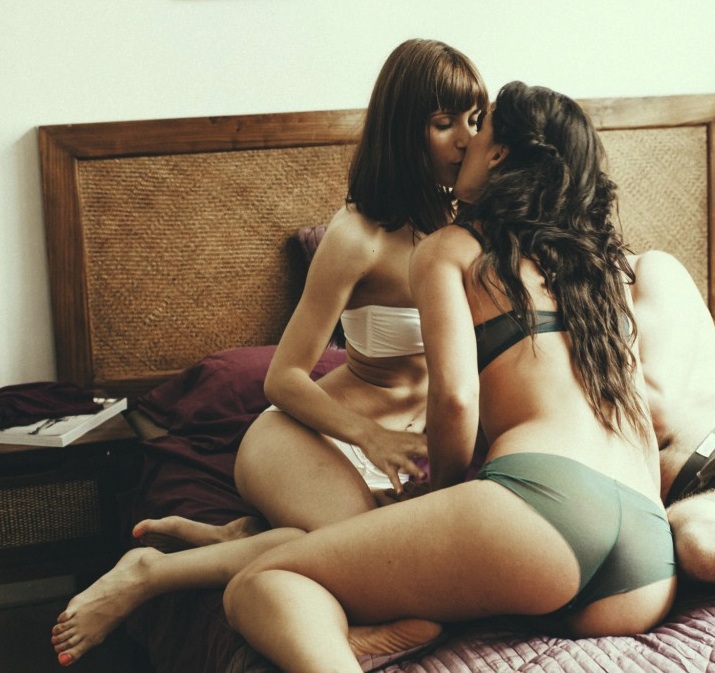 As an industry, mainstream pornography is directed towards the consumption of the heterosexual, cisgender male viewer. Scenes often involve male dominance, unrealistic depictions of sex, hypersexual women, inauthentic representations of lesbian sexuality, and a lack of diversity in ethnicity, identity, and body shapes. By catering purely towards male gratification, the pornography industry disregards over half of their potential market, leaving heterosexual and queer women unsatisfied.
At its core, feminist pornography counteracts problems prevalent in its mainstream counterpart by portraying more accurate representations of sex and sexuality. This includes sexually diverse actors of varied ethnicities and body shapes, while promoting the use of contraceptives. Crucially, the focus is on the agency and pleasure of the woman.
Countless women give up on mainstream pornography due to the alienating portrayals of sex and sexuality. The directorial purpose of feminist pornography is to embody a representation of sex between people as equals, rather than depicting women as simply genitals and objects of the 'male gaze'.
This reactionary objective is also applied in depictions of female-to-female sex in feminist pornography, with queer sexuality represented in an authentic manner, as opposed to mainstream pornography, where the primary focus is the indulgence of the straight male audience.
Feminist pornography director Erika Lust draws inspiration for her films from her website XConfessions. Lust's innovative method incorporates the experiences of real women, who can create a free account to submit, read and watch their own and others' erotic confessions. This unique platform grants a voice to the wider community, allowing users to participate in the creation of a more authentic style of pornography. Every month, Lust chooses two of her favourite confessions to turn into an erotic short film; this results in the creation of pornography which actively incorporates the desires of the viewer.
Anna Brownfield, an Australian feminist pornography director, believes that her films present an alternative to the "homogenized, silicone-breast, Barbie-doll look of mainstream porn where everyone is waxed to within an inch of pre-pubescence." For Brownfield, feminist pornography enables the creation of "films which are sex-positive, and promote female sexuality in a positive light." Indeed, the Good for Her Feminist Porn Awards are a newly created celebration of this movement, which advocates for the liberation of sexual pleasure.
Feminist pornography attempts to combat the depictions of gratuitous scenes of violence, aggression and dominance in mainstream pornography, by focusing on sex-positivity. Actress and advocate for feminist pornography, Ellen Page stated in an 'Ask Me Anything' Q&A session on Reddit that "feminist porn is crucial. To only have porn from the male perspective is damaging. Women are sexual creatures, as much as men, and that needs to be embraced."
Of course, feminist pornography is not without its faults. Ultimately, it is important to recognize that pornography is a business garnered towards the sexual pleasure of its audiences. The depictions of sex and sexuality will fundamentally be removed from reality. This is often due to a lack of authentic emotion, laughter, tenderness and real human connection.
Feminist and queer pornography is admittedly a much smaller niche, with a distinctly smaller budget, however it is slowly increasing in popularity. While there is a long way to go to completely authenticate portrayals of sex to contest the misogyny of mainstream pornography, feminist pornography is undeniably changing and shaping the way sex and sexuality is perceived and consumed in our society.
Alexia Brehas is a 19 year old Creative Arts student living in Melbourne, Australia. She has written several articles for online blogs and magazines, and is a freelance artist as well as a regular fashion writer. She is a feminist and advocates very passionately for women's rights and issues around the globe. She is a free spirit and a wandering soul. You can find Alexia at www.alexiabrehas.format.com
Images via Erika Lust, XConfessions
<! -- WIDGET HERE FOR BUY ARCHER -->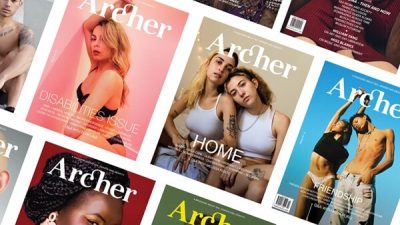 HELP KEEP ARCHER MAGAZINE AFLOAT!