Ode to amyl
By: Will Jordan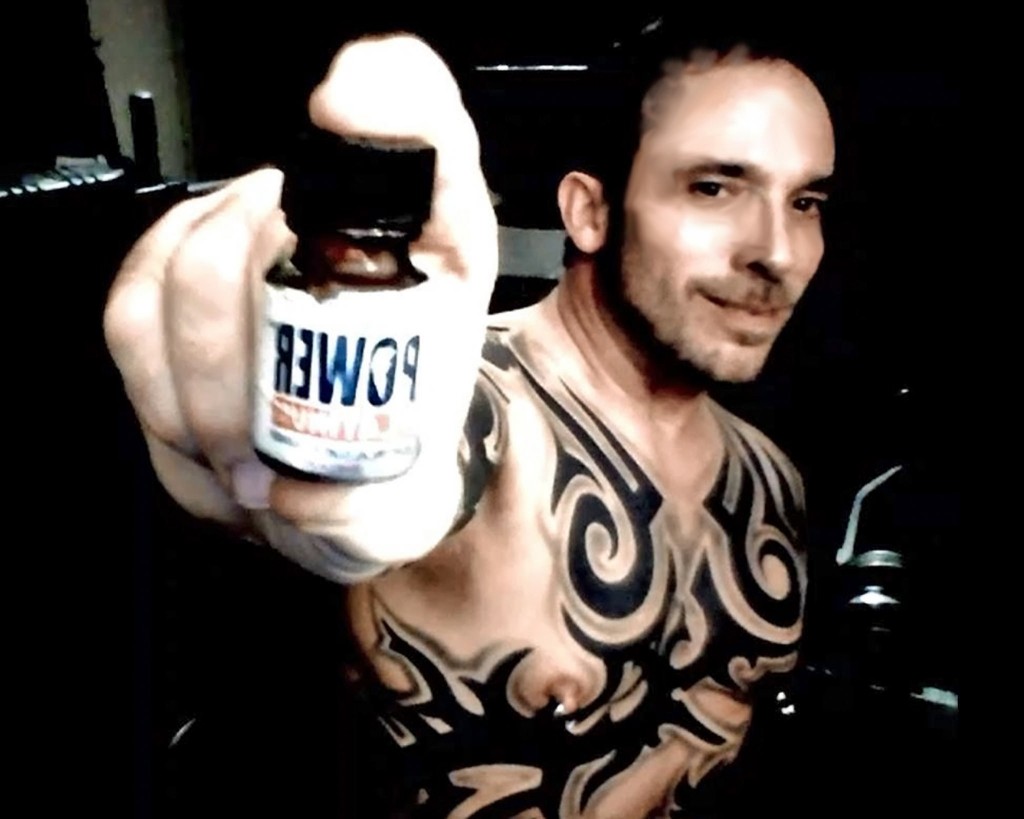 The first time I tried amyl was not during sex. It was at a music festival west of Melbourne when I was about twenty-one. I'd lost my crew and during the search ran into my mate Dylan. He gave me a beer and dragged me to an experimental stage with a crazy light show and heavy dubstep. He pulled out a small brown bottle and offered it to me.
"Want some amyl?" he asked me casually. I thought he said "anal" until I looked at the label on the bottle. I told him I didn't know what it was. He was shocked that a homosexual had never seen or heard of it before. He explained in vague terms that it's a muscle relaxant that gay men use during sex.
My life motto is, within reason, I'll try anything twice. Unless I have a strong aversion to it, like creamed corn, canned corn or anything to do with corn.
I swiftly inhaled the vapours from the bottle while holding down one nostril, just as he had done. After twenty seconds, I felt a rush, my heartbeat increased and a warmth travelled through my body. My hearing dulled and my vision went black, and a few laser beams from the light show filtered through.
I definitely didn't need to try it a second time to see if I liked it. I loved it – powerful, dark and very intense. Almost as soon as it had happened, I started coming back to my senses. I ended up sniffing so much that night that I burnt my nostrils.
Back home, I did some research into amyl and quickly came across its use in sex, particularly with gay men. However, it was lost to me for a couple of years until I acquired a smart phone and entered the wondrous sleaze of Grindr. Chatting to a guy one night, he asked me if I liked amyl. I said I did, but that I hadn't tried it during sex before.
I went over to his house for the inevitable hook-up. Now, I'm not a natural bottom by any stretch, pun intended. I never have been and probably never will be. But, thanks to amyl, I actually enjoyed bottoming for the first time in my life. It helped me relax enough to enjoy being fucked and it took away psychological barriers that still linger to this day.
Part of amyl's intensity is that you lose the ability to focus on more than one thing and, when used sexually, leaves you wanting more and more. As if you can't get enough, as if your life depends on it.
After that experience, I began using amyl more regularly, but only when the guy I was dating or hooking up with had it. As I've explored my sexuality further, amyl has played a greater role in my sexual expression. It's gone from something that was given to me by someone else, to something that I bought and began giving to others.
There's something very sexy about introducing someone to amyl for the first time, watching as their eyes widen before they feel that intense rush of pleasure and warmth.
Now, I love hooking up with random guys. There's something so primal and transgressive about an anonymous hook-up. Add some amyl and you have instant intimacy, adding another dimension to an already hot scenario.
I still don't use amyl for every encounter, but it's definitely a regular addition to my bag of tricks; it's an added bonus to a hook-up, not a necessity. Amyl has been a conduit to exploring my sexuality further, taking me to new realms of pleasure and experience whilst removing my mental inhibitions.
And then there's the cost efficiency – I still have the first bottle of Jungle Juice Extreme Formula I bought two years ago. Fifty bucks very well spent.
In extolling the virtues of amyl, I've not yet touched on the downsides. Personally, there's only one – I don't do it alone anymore. For some reason, doing it alone takes all the fun out of it for me. The rush I usually feel when I do it with someone becomes heart palpitations and a headache when I do it alone.
The UK recently sought to bring in new legislation banning legal "psychoactive substances" such as amyl. Amyl is just one substance on the spectrum of substances. The legislation was supposed to come into effect on April 6 but was postponed to some indefinite future date due to backlash.
This terrible piece of legislation had broad exemptions so that everyday items like tea or coffee wouldn't be banned. Amyl didn't get an exemption. Could it be because amyl is used predominantly by queer communities across the world to help us perform our deviant sexual lives? This law is just another example of hetero-normative policing of queer sexual expression.
Amyl is generally recognised by scientists and doctors as innocuous and safe to use, with no long-term side effects or dangers, unless you mix it with other substances. Kind of like how you shouldn't mix booze with painkillers or prescription meds or cough medicine. Yet the government doesn't rush to ban any of these things.*
Will writes about sex, dating, relationships and family at thehomoerectus.com. He can also be found on Twitter/Instagram @thehomoerectus and Facebook facebook.com/erectus.h
*Views expressed in Archer Magazine are not necessarily those held by the publication. Neither are such views necessarily those of our sponsorship bodies. In relation to licit and illicit drug use, Archer Magazine seeks to adopt a harm minimisation approach to support those who already use drugs to reduce risks and make safe, informed choices. Nothing in this publication should be taken as recommending drug use.  
<! -- WIDGET HERE FOR BUY ARCHER -->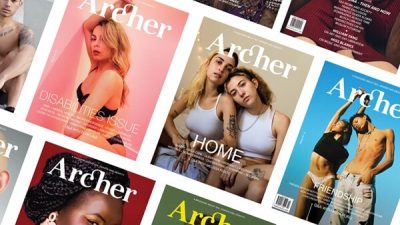 HELP KEEP ARCHER MAGAZINE AFLOAT!