Sex over 70: Better with age
By: Doreen Wendt-Weir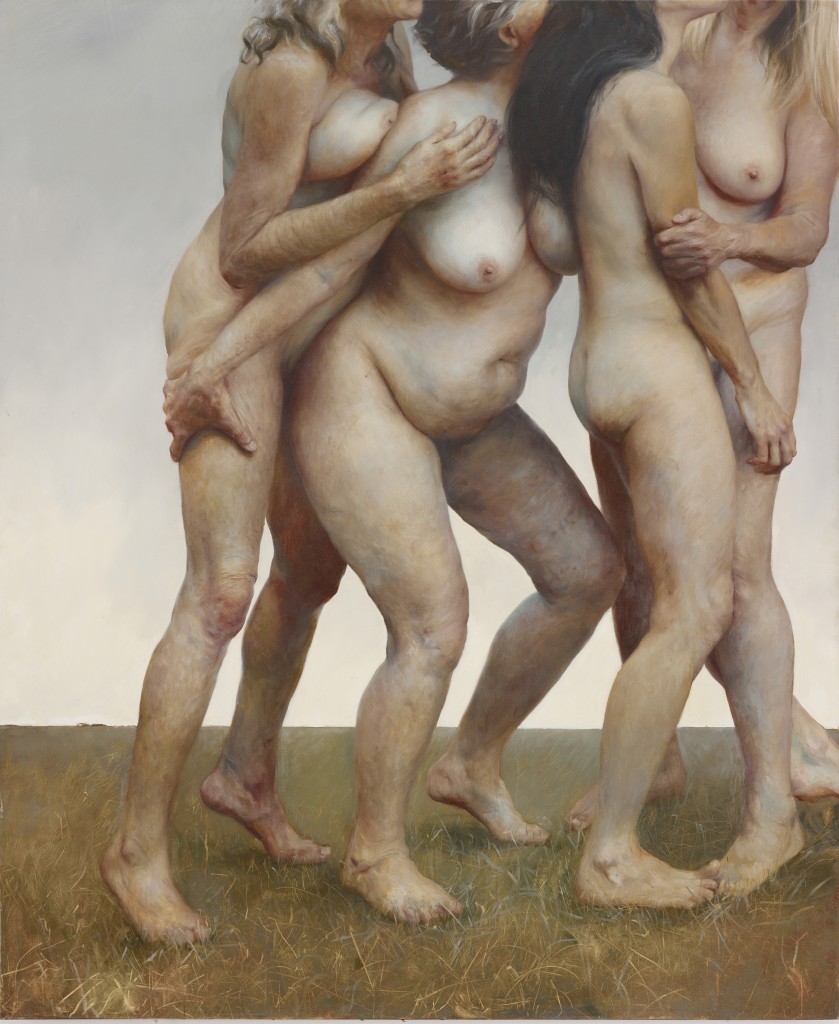 The author of Sex in your seventies spoke to dozens of septuagenarians to find that sexuality is still varied and complex later in life.
When two people, as a couple, do not have intimacy, it makes their relationship less warm. There can be too much sexual contact, or too little – you must draw a happy medium.
The importance of sex does not lessen for some as they age. Accommodation must be made for health and age-related conditions, but the expression remains the same; the desire unabated, the satisfaction unchanged.
To understand people over 70, it is mandatory that their earlier life is taken into account. Through the interviews recorded in my book Sex in Your Seventies, the reader understands the end result of a long life – the feelings and desires or lack of them, the overcoming and enjoying, or the despair.
For instance, there's Bette, whose young, handsome husband went off to World War II. She recalls:  "He went off cheerily on his last leave. I can see him now, walking down the street. I called out 'Take care!' And he looked back, slouch hat awry, waved and replied, 'She'll be apples!'."
"But war and the jungle beat him. He was shot in both legs; machine gunned as he was rushing a foxhole. The Fuzzy-Wuzzies carried him on a stretcher to a field hospital, where both of his legs were amputated. That's how he came home to me. It was a shock, I can tell you.
"The Repatriation fixed him up with false legs, and he managed to a degree. But he was a broken man. My lovely he-man was gone. It must have been hard for him to be his old, cheerful self. But it was in our private life that it was so difficult.
"It was in the sexual part, which used to be so terrific, that we both felt cheated. We had to do it differently; just the opposite. I am such a feminine person, I found it difficult to adjust. You know, being on top all of the time. He tried it the old way, with his stumps, but it was not right. He ultimately got to like the new way I think, but, for me, it was forever foreign. I think it made me bitter."
Then there's Celeste, a good-looking, educated woman who, in her seventies, took a younger lover: "The hardest part of taking on a new man at my age was the baring of my body. I have always covered up, reasoning that my body was far from perfect even when young. I have always had big hips and a flabby tummy.
"My man, who is quite attractive and has a very boyish figure for his age, pleads with me to sleep in the nude. Sometimes, I give him what he regards as a treat, and take my clothes off. He caresses me as if I were a youthful model, eyes full of longing and worship almost, telling me how beautiful is a woman's body. I believe him. My backside is quite large, white and soft. Not the sort that looks good in shorts at all. The first time he asked me if I would like a massage, I was reluctant to have him concentrate on my aged, spreading, saggy body. But he just used his strong hands to squeeze and pummel me, shoulders, back, lower back and fat buttocks, thighs, calves and feet. He then ordered me to roll over, and he massaged the front, loving it, it seemed.
"I tried giving him a rub, but my hands are not strong, so I often tickle his back. Long, swooping strokes, especially after we have made love, when he is still close to me. He loves it! He says it is almost as good as having another orgasm. I always tell myself not to worry if I do not get an orgasm, as the massage is so good… but I always get one. The massage primes me."
Dorothy, in her seventies, tells of her relationship: "He's lovely to me in bed and strangely enough, I get orgasms – not every time, but every time that I want one. It's very satisfactory indeed. He is the one with the occasional problem. He must remain focused all the time. If I mention some other matter, he will lose it.
"Once, before we met, during a time of great distress, he lost the ability altogether for some years. He is delighted that, because I put no pressure at all on him to perform, he has come good, with gusto! He proudly says, 'I'm getting young again!'"
Albert, a virgin in his eighties, described his love-life like this: "I've always been interested in girls, and have gone out with 30 or more in my lifetime. Until I was in my seventies, I had never experimented with sex. But then there was one lady who was anxious to participate in this way. I found that I had become impotent, and there was no point in pursuing it. I got close to her and found this out."
In Sex in Your Seventies, I am Evangeline. She asks pertinent questions of her interviewees, the first one being, "How is your love life?" Each chapter represents a separate vignette about one entity; each with a lesson to be learned. Of the 33 chapters in the book, only one involves a married couple. This couple insisted on being interviewed together, because they did everything together, but then they bickered on all sorts of points they were making. They disagreed about most things.
I wondered how to include them; my criteria for each chapter was that it needed to possess a lesson.  Then the penny dropped: there was a valuable lesson in this, as each one acknowledged the other's right to disagree. I was so impressed with the pair that I made the wife's words the very last in the book. They had been arguing over a delicate matter, when the pretty little wife, almost 80 years old, turned to me and said, "You see, Evangeline, we love each other!"
As for myself and my own experiences, I now know that I was not awakened sexually when I first married. As a virgin, I knew nothing, and neither did my husband. Separated at 50, I learned a lot from a lover in a long-lasting relationship. I knew I had all this unrequited sensuality in me, and it was a relief to discover this union.
I have had four men in my life, the last one when I was 72. I was at university studying arts when I met him. By this time, I had lost a lot of my inhibitions, and I had a lot more to give my live-in lover.
His sex life was important to him, and thus mine became important to me. We did not need to indulge in acrobatics to get brilliant satisfaction. I think the fact that he did a lot of manual work on my property helped to 'turn me on'. I can honestly say that my love-life in my seventies was the best I enjoyed in my long life. It ended when I was 81, and I still miss the coupling.
Of course, this has not been easy for my adult children. It is much harder to take your boyfriend home to your daughter than it is for her to bring a lover home to meet Mum. I once asked permission to bring my man to my daughter's home, and she replied, "OK, Mum. But if you put your hand on his thigh, or make goo-goo eyes at him, I will be physically ill!" Of course, I behaved myself.
Then there was the time that my chap and I stayed overnight at another daughter's home. There was the downstairs bedroom where I always slept, and I was given it as usual. They made up a bed for him on the floor of the hallway outside my room. We accepted all of this cheerfully, but when my son-in-law came down in the morning to tell us breakfast was ready, we were both in my bed.
Sure, I worried about the flab on my ageing body, as all older women must do. But the most concerning problem to a lot of women and men is what to do with their teeth. A lot of us have dentures of some kind, and we are advised to take them out at night. Where do they go? Familiarity finally sorts it out.
Yes, sex is alive and well among some seniors. I know of two couples who still do as they have always done, and make love every day. It is my opinion that older folk, hopefully, have had more time to learn the lessons of life, and are therefore better at dealing with problems that might arise.
I can't help remembering my grandmother who lived to 98 and who was very close to me. She was most pious – read the Bible every day – but she said, "You know, lovie, I disobeyed the good book in two ways." I was aghast. "But Grandma, how?" I asked. "Well, dear, I did eat a little bit of ham now and then… and I did not submit to my husband," she replied.
We all knew that my grandfather was a lusty man and she had had six children in as many years. "What did you do, Grandma?" I further questioned her. She rose from her chair, spread her old arms wide and chortled, "I said, 'Come to me, darling!' And, believe me, that is NOT submitting!"
I suppose, on that, I must rest my case. Those of us who are fortunate enough to have a partner who is appealing to us in old age, certainly are capable of good physical liaisons. But because men do not live as long as women as a rule, there is a shortage of suitable males in this domain. That's where ingenuity comes in, and there are those who still get sexual satisfaction, despite being alone.
Doreen Wendt-Weir grew up in Queensland and trained as a nurse during WWII. In 1993, she established an art gallery at Tamborine Mountain. At 71, she obtained a Bachelor of Arts with Honours. She has written two books about her childhood, and one book about sex.
This article was first published in Archer Magazine #4. Subscribe to Archer here.
<! -- WIDGET HERE FOR BUY ARCHER -->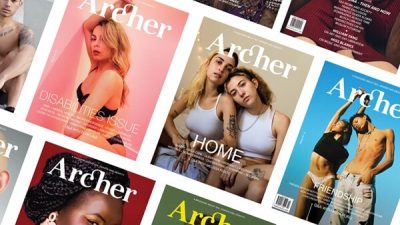 HELP KEEP ARCHER MAGAZINE AFLOAT!