Intersex visibility: Being looked at versus being seen
By: Bianca Azar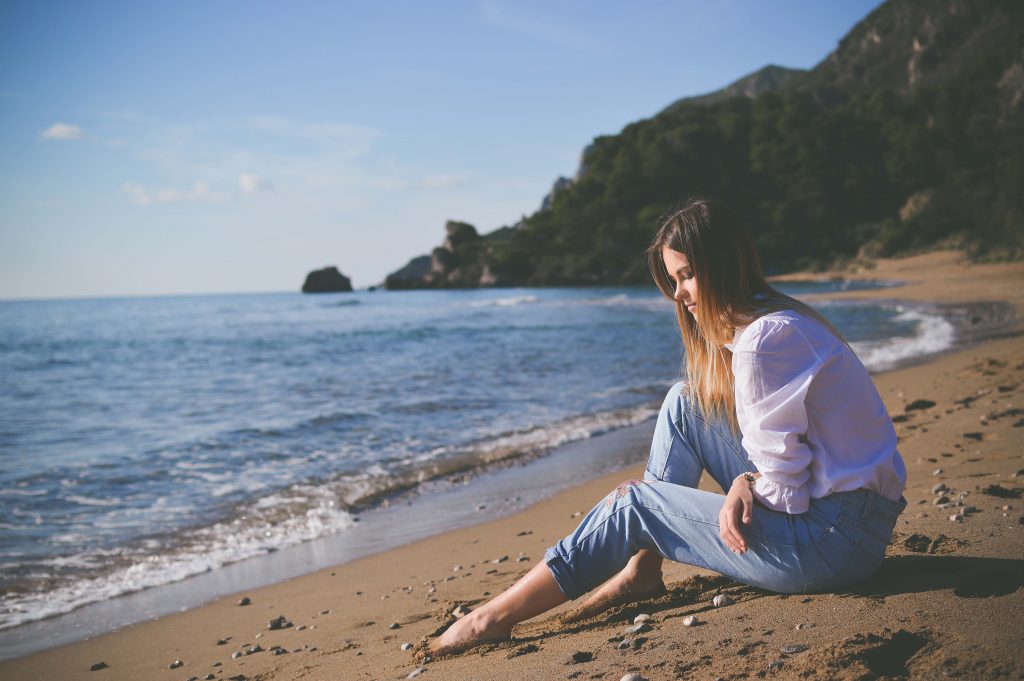 I'm standing in the middle of my aunt's living room in my underwear. My belly, breasts and limbs are covered in course black hair, echoing the dark stubble along my jaw. My secret revealed. I'm 13 years old.
My mother is holding my arm with one hand and pointing at me with the other. "Do you believe me now? Do you see what we're up against?"
I lift my eyes, nervous to see my aunt's reaction. She stares at me for a moment, open-mouthed. Turns away for a few seconds, then looks again. I search her face for concern, but all I see is horror.
I'm intersex. To be more precise, I have an "intersex variation" called Congenital Adrenal Hyperplasia (CAH). Born with XX chromosomes, I have triple the amount of testosterone than the medical profession thinks I should, and not enough oestrogen or progesterone to menstruate.
I have strong, muscly legs and a deep voice, a propensity towards male pattern baldness. But the thing that really gave me away as a kid was my hairiness. Thick black hair all over my body. Enough facial hair to grow a beard by the age of 13, well before any of the boys in my class.
The Australian Human Rights Commission estimates that 1.7% of children born in Australia are intersex.
Growing up, I never knew how large a community I belonged to.
In fact, I was often made to feel like I was the only one, the proverbial 'freak of nature' destined to be gawked at by everyone else.
Like the specialist who was so excited to examine a child with such an "extreme case" of CAH that she eventually talked about me at an international conference.
Or the school friend I confided in, who would gather groups of giggling classmates to try and peek at my body while I changed for PE lessons.
I felt like a bearded lady at the circus, someone so alien that everyone wanted to take a look, invoking curiosity and revulsion all at once.
I was convinced that the only way I'd get access to the things I wanted in life – love, employment, friendship – was to fit in.
So I shaved my face every day before school, packing on foundation that sat awkwardly on my stubbly skin. I wore long sleeves and pants all year round, sweltering in Sydney's summer heat.
When I turned 18 I put off university for a year to undergo intensive electrolysis. I felt lucky that my family had the money to pay for it.
But shame isn't an easy thing to put down. I kept my distance from most people, too scared to let anyone in. I'd pluck up the courage to wear shorts, then hide in shame for days after.
It took me a long time to start having sex, and when I did, I developed an attraction to people who treated me as badly as I felt.
The irony of being gawked at from a young age is that you never feel truly seen.
What made my body feel good? What made me feel most content? How did I treat other people? What made me likeable? Lovable?
Growing up, these questions were less important to those around me than the way I looked, and so I never thought to ask them of myself.
Things started to change when I discovered the work of US performance artist Jennifer Miller and British model Harnaam Kaur in my thirties.
For the first time, I imagined what my life might have been like had I discovered similar role models when I was a kid. Could I have become one of them myself?
Once I stopped seeing myself as an aberration, I began sharing my experiences with a couple of close friends. They responded with concern, holding space for my anger and sadness, and made it clear that my disclosure had no impact on our friendship.
I realise just how much I've changed when I visit a general practitioner for a chest infection.
I've never seen this physician before, and when he asks if I'm taking any medication I automatically name the androgen blocker I take to avoid going bald. He asks why I take it, and I tell him I have CAH.
"Oh really? Wow, I never would've guessed!" He looks me up and down, then stares down at my crotch. "So if you don't mind me asking, what's going on down there?" He raises his eyebrows and leans forward, curiosity and excitement written all over his face.
I laugh uncomfortably and change the subject – the kind of redirect many people brought up as female learn early on. He looks disappointed, but decides not to pursue it.
When the examination is over, I leave the clinic thinking "What a jerk." And then stop in my tracks. What did I just say to myself? I search for the old shame and embarrassment, but can't find them.
And then comes another thought, "I didn't deserve that". I stop for a moment, watching a gust of wind collect rubbish off the pavement and swirl it in the air. Smiling to myself, I head home.
Bianca Azar is a freelance writer, university administrator and dog lover who lives on Gadigal land.
<! -- WIDGET HERE FOR BUY ARCHER -->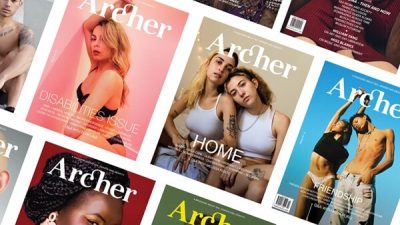 HELP KEEP ARCHER MAGAZINE AFLOAT!