Tangerine: Trans voices speak up on the big screen
By: Stephen A Russell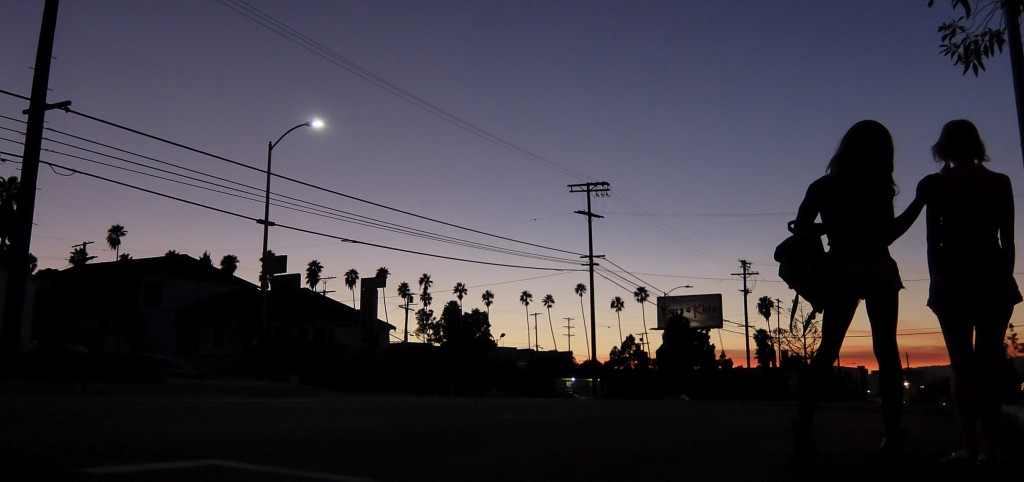 Fresh from screening at both the Sydney Film Festival and the Melbourne International Film Festival, Sean Baker's latest indie sensation Tangerine stars trans actress Kitana Kiki Rodriguez as Sin-Dee, a sex worker scorned and on the hunt for the cisgender woman who stole her pimp boyfriend.
Set on Christmas eve, it also features the fabulous Mya Taylor as Sin-Dee's best mate and fellow trans street worker Alexandra, half trying to calm her down, half getting the hell out of her way.
Riotously funny and oddly affecting, this truly alternative Christmas tale is ablaze with foul language and a pulsing soundtrack.
Shot on a pimped up iPhone, the last thing Tangerine writer/director Baker wanted to do was follow up his micro-budget movies Take Out and Starlet with yet another shoestring production, but as he points out, the days where a newcomer like Wes Anderson can leap from his well-received but hardly box office conquering debut Bottle Rocket to a $20 million budget on Rushmore are long gone.
"I was actually trying to get money for much bigger project, but the industry is so torn apart right now, I was waiting for about a year and half," he says. "I was about to go crazy, thinking I wasn't ever going to direct again, when I remembered Mark Duplass offered to put up money for a micro-budget if I was interested, because he was a fan of one of my previous films."
The hand up from The Mindy Project and Safety Not Guaranteed actor was a boost, but it also left Baker with one tiny problem. He had no script. Following the old adage of write what you know, the New York import to Los Angeles looked around his own neighbourhood and was instantly drawn to the intersection between Santa Monica Boulevard and Highland Avenue.
"It's sort of an infamous, unofficial red light district that goes back decades but just recently, in the last ten years, it's primarily transgender women who work there," Baker says. "I knew hundreds, thousands, millions of stories had taken place there, but Hollywood never shows us them."
Drawn in by the colourful characters frequenting the corner, and the often eye-opening exchanges he saw take place there, sometimes in broad daylight with traffic rushing by, Baker and co-writer Chris Bergoch knew they had great inspiration, but weren't exactly part of this world.
"I'm a white, cisgender male, so I had to basically walk up to people, introduce ourselves and describe the project," Baker admits.
That's when the second happy accident occurred, bumping into Taylor hanging outside a nearby LGBT centre. "She had that enthusiasm we were looking for," Baker says, clearly in awe of her magnetic personality. "We knew from that day on we had our password."
Taylor was equally enamoured of her director-to-be. "He approached me and we kinda fell in love with each other," she grins across a Skype connection from her apartment in the midst of Sunday chores, bright red lips popping against a thin white cardigan, voluminous hair tied up in a bunch.
Was she at all nervous by their approach? "I'm never really nervous about anything, nothing really scares me," Taylor grins.
As far as she was concerned, the chance to tell trans stories often unheard was an opportunity not to be missed. "I feel like trans people are so invisible to the whole world," she says. "People just try to push you to the side, they don't care or they want bad things to happen to us."
While they had a star, Baker and Bergoch still didn't have a script. Taylor introduced the pair to many of her friends working in and around the scene, with a large proportion of the eight-month pre-production stage involving interviews and workshops held in tiny local theatres rented for $12 an hour. It was during a brainstorming session in a local fast food joint that co-star Kitana Kiki Rodriguez slid in next to Taylor.
"Chris and I were across the table and we just looked at the two of them together," Baker recalls. "They contrasted and complemented one another. They were just perfect, a dynamic duo."
Taylor insists the main story beats were thrashed out by Baker and Bergoch, but much of the personality traits and backchat of Alexandra and Sin-Dee were all her and Rodriguez. "Pretty much all the stuff you laugh at in the movie is all improv," she grins. "It's my personality."
There's certainly plenty of it. In possession of a gifted voice, Baker worked in a club-singing scene specifically for Taylor, though she's not exactly happy with how it went down. "Singing has always been my life, but I didn't choose that song and I wouldn't have," she reveals. "I sing like an RnB star, not the old ass shit that he had me singing."
Adamant they be called first-time actors, rather than the usual term 'non-professional,' which Baker thinks sounds too much like unprofessional, he was hopeful Tangerine would open doors for the Taylor and Rodriguez. "I didn't want to go down this road unless opportunities were given to them."
It looks like he needn't worry. Taylor is working on her music and has already filmed her second leading role, portraying legendary trans activist Marsha P. Johnson in a short called Happy Birthday, Marsha!
"She was one of the first people to start the Stonewall riots, which led to the gay rights movement of today, so I guess you could say it's a very iconic part," Taylor smiles. "I was thrilled to get the lead and worked really hard on it."
And does she think it's important that trans actors get a chance to tell their own stories? "A lot of people say trans people should tell trans stories, and I agree, and then I don't, because I feel like as long as the story is being told, and told truthfully, that's all that matters."
Tangerine was released in Australian cinemas this week.
Stephen A Russell is a Melbourne-based freelancer who loves the movies almost too much. That and comic books. And good food. Follow him on Twitter: @SARussellwords
<! -- WIDGET HERE FOR BUY ARCHER -->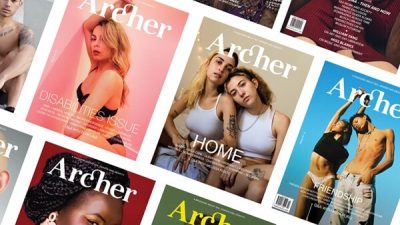 HELP KEEP ARCHER MAGAZINE AFLOAT!