Welcome to fetish
By: Simon Copland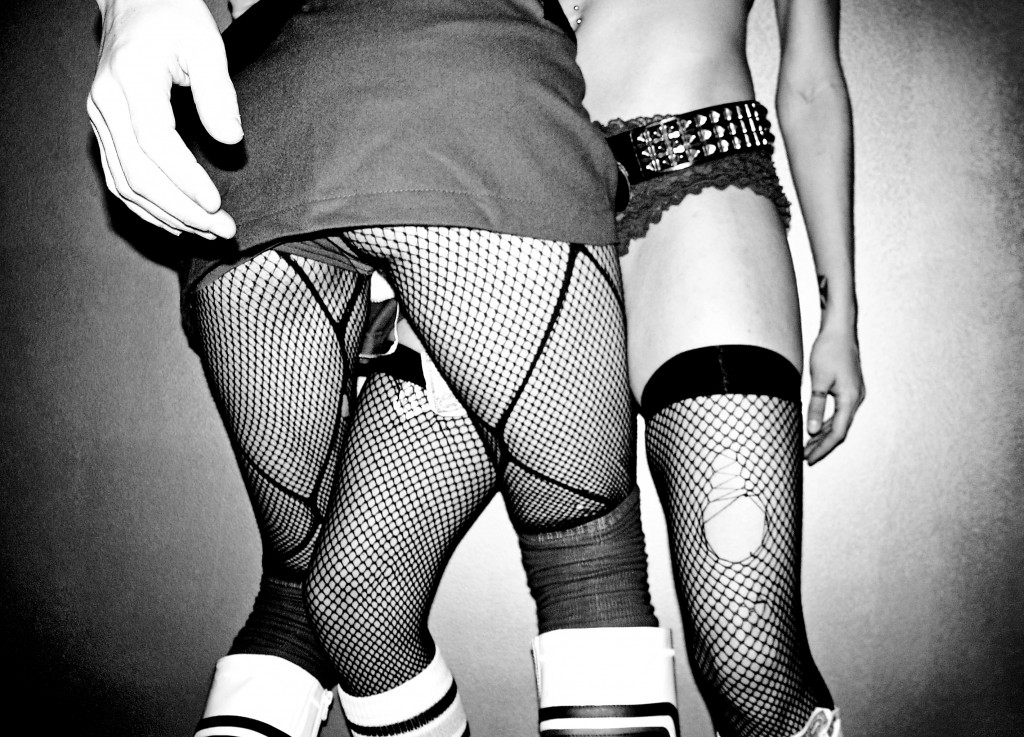 Over the past couple of years, more than any other time in my adult life, I've made some important discoveries about my sexuality.
This period has been marked by an increased interest in new and different forms of sex. It has been marked by my entry into what I call the 'fetish life'.
I am in no way an expert on fetish. I am not an experienced dominant or submissive, I have limited bondage and rope-work skills, and I don't have a huge collection of toys, gadgets or gear. In terms of experience, my connection is limited. However, I have overcome some deeply embedded perceptions about the fetish community. And, in doing so, I have dramatically transformed my sex life.
When the media portrays fetish, it appears as a mysterious, far-away world. We read stories of full-time dominatrices making money off their practice. We hear of dungeons, where a master keeps a slave for his own use, whenever and however he sees fit. We see sex shops that display gas masks and body suits – gear that many of us may never get into. In short, it is seen as a world largely reserved for the super adventurous.
Fetish is also portrayed by media as a world exclusively for the strange, weird, or even mentally deranged. Kink-shaming exists in all parts of society.
I held similar misconceptions for many years. My first real experience of fetish came when I was holidaying in Scandinavia with my partner James, and we decided to go to the Mr Fetish Finland party in Helsinki.
The staff – two men dressed in leather, one with a collar around his neck – looked concerned as we walked in, and asked if we knew what the party was all about. We were wearing jeans and T-shirts. The men informed us that without a costume, we wouldn't be allowed in. They eventually agreed that stripping off our shirts was enough.
We felt like tourists; strangers observing a world that was distant to anything we'd ever been a part of. We grabbed beers and chatted to a couple of locals who welcomed us warmly and told us to get involved, but we didn't feel comfortable. We left even before the voting for Mr Fetish Finland had begun.
As we walked back to our hotel, James and I spoke about the night. Although everyone was welcoming, we couldn't get over how distant it felt – we were outsiders in this world. That was something I wanted to change.
If asked, I wouldn't have been able to say why. I didn't feel drawn to the masks, leather or puppy gear many of the patrons were wearing. James and I had engaged in a little raunchy sex – tying each other up, some spanking – but really, we were pretty vanilla. Back then, I didn't feel turned on at the thought of dominating or being dominated, and some of the more extreme fetishes, such as cock-and-ball torture (CBT), scat (the use of human faeces in sex) and extreme pain, terrified me more than anything.
I had other fears associated with fetish. How would James react if I were to suggest something outside of our usual routine? James is one of the most open people I know, but the fear still existed. More than anything, I think this was a symptom of our society's treatment of sex: it is hardly spoken about in the first place, let alone if you want to try something new, different or extreme.
Breaking down these barriers was a gradual process. First, I suggested some kinkier things to James, like incorporating threesomes, or voyeurism, into our sex, and I realised he was just as turned on as I was.
Later, cruising through gay dating sites, James noticed a desire in himself to dominate other guys. This persona progressed quickly, until he eventually pulled that domination out on me.
It was hot. The mixture of the control and force made for a very potent session, one which I don't think I'll ever forget. As we finished up we spoke about what it was like. James said he had struggled not to laugh as he bossed me around. We'd both enjoyed it a lot, and agreed we wanted to explore further.
I started experimenting more when I met Martyn. James introduced me to Martyn, an old friend of his, on a trip we took together to Scotland. We quickly hit it off and soon we were dating. (I'm still with James, too – we're in a polyamorous relationship.) Martyn also has quite a kinky side. He often enjoys his sex quite rough, and told me he was willing to explore it.
On his first visit to Australia, we dived right in. We engaged in bondage, impact play and come-control. We had some long sessions and took our sex from vanilla to kink very quickly. In a way, we were forced to fast-track things because we only had four weeks with each other. We also both acknowledged our passion for one another, which we expressed in some pretty unique ways.
Things became even more interesting once Martyn went back to Scotland. In order to continue our sexual exploration from a distance, we realised we'd have to get creative, and started to express ourselves through online domination/submission. Sometimes, over the course of a few days, one of us would take on a dominant role, bossing the other around from the other side of the world. The orders could include almost anything: demanding the other to wear particular clothes to work; or getting them to take photos or video at particular times.
This relationship requires a level of negotiation. We always signal clearly when we are being dominant/submissive, and when we are not. At times we designate one particular online channel for our dom/sub chat, to avoid confusion.
The other area we've started to explore is the act of cuckolding, in which we give instructions to each other to hook up with other men. We get off not just on the idea of sleeping with other men, but also on us being involved in some way — even from the other side of the world.
In the early days, I did some research and discovered there are heaps of resources about fetish sex available online. I found instruction manuals, tips and ideas galore on what you could try, as well as a plethora of online communities.
Martyn got me on to Recon, a dating site for men interested in fetish. Soon I was talking to people from all walks of life, from men who had never experimented with fetish, to one guy who was looking for a master he could submit to so completely that eventually he would have his penis removed, so all he could do was serve. The online community FetLife is also great. It's more a social network, allowing people connect in their area and advertise events and parties.
The variety of people was fascinating, and a reminder that there was so much out there I could explore. Even better, I found that this group was, by and large, more open than I had ever expected. Yes, there were some very experienced people on there, but most were willing to talk through their preferences, discuss what their fetish was about, and negotiate the sort of sex we could have. Here, consent is an active and live discussion – much more so than other gay dating sites I have been on.
I spoke to one guy who told me he is both dominant and submissive, and was very willing to talk about how the different roles worked. At one point, we discussed what sort of submissive role I may play if we ever met up, and he said suggested I could be a 'pup', a 'boy', or a 'slave'. To explain the distinction, he gave me the example of sitting at a bar. In this situation, a pup would be equal to his master; a boy would be told what to wear and would fetch drinks; while a slave might be forced to drink his master's urine from a bottle in the alleyway out the back.
I started to realise the fascinating nuances of the fetish world, and the fact that we don't all have to stick to one model – things can shift and transform, depending on the individuals, and the negotiation reached between partners.
This openness is everywhere in the community. James and I recently went to a sport-fetish party in Brisbane, a bit like a small Mr Fetish Finland. The party had a den: a room with a range of equipment people could use while they were there. We found ourselves feeling far more open, and we realised that this community was just as much ours as it was everybody else's. That feeling of being a tourist was disappearing.
During this discovery, there have been a lot of realisations. I think I've always harboured the desire to try different forms of sex, but I thought the only other people who shared that desire were a tiny, intense niche of the population. As I delved into fetish, I realised just how many people around me were into it as well. So many of us want new and exciting sexual experiences, and many people, like me, hold themselves back for some reason or other.
Most importantly, I realised the people in that niche audience were nowhere near as intense as I imagined. They are, quite simply, the people who have managed to break through the stigma and express their sexuality in the way they want.
I've also realised that fetish is part of my sexuality, too. My desires have changed, or perhaps been released, somehow. I'm turned on significantly by both dominant and submissive roles: losing some control and responsibility is alluring, so I strive to get myself into a submissive role with my partners; on the other hand, I love the idea of a man wanting only to please me, even just for a short period of time.
The same goes with cuckolding or voyeurism. I had these desires before, but now I openly acknowledge how much they turn me on. Now, I find myself thinking about concepts I had never considered before: foot fetish, cock-and-ball torture, watersports (the use of urine in sex) and more.
Something was holding me back before, a barrier to the sort of sex I wanted to try. I certainly haven't broken that barrier down completely, but as it starts to erode, I realise there is a lot more to my sexuality then I previously thought. There are still limits of course – everybody has theirs. But for the first time, the world seems boundless, and I am excited to explore it.
Simon Copland is a freelance writer and climate campaigner. He writes about politics, culture, sex, and the environment, plays rugby union and is a David Bowie fanatic. Follow him on Twitter: @SimonCopland
This article was first published in Archer Magazine #3.
Subscribe to Archer here.
<! -- WIDGET HERE FOR BUY ARCHER -->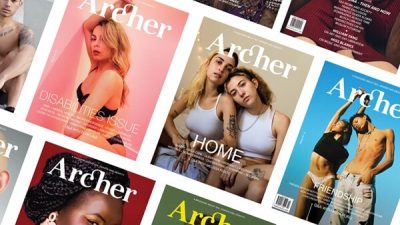 HELP KEEP ARCHER MAGAZINE AFLOAT!
Read more stories about:
kink