Q&A with intimate photographers, Constance and Eric
By: Darryn King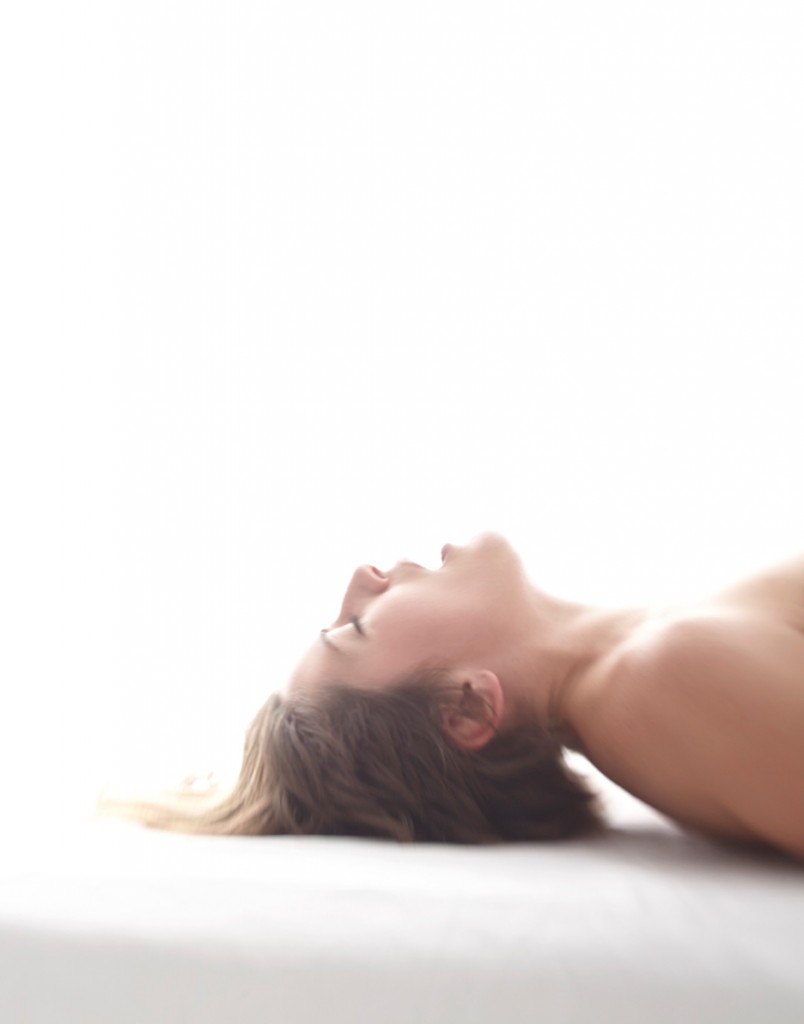 Constance and Eric are a US based photography duo who take intimate portraits of couples, groups, and individuals. Darryn King caught up with them for Archer to ask a few questions about their work.
Constance and Eric – how did the idea actually come about to photograph couples during the most intimate of acts?
It started out as a fine art project – a challenge really. We wanted to see if we could photograph the most intimate, explicit sex acts in a way that engaged the viewer by offering the subjects as a blank canvas to the viewers' imprints. To basically make clearer, truer, photographs of sex than modern media does, all while distorting the image to the point of abstraction.  In the beginning we found people to model for us but then word got out and people started hiring us to photograph them and their lovers.
From there we were awarded some commercial work in advertising and editorial. So it's kind of like we get to contribute to the reshaping of popular media depictions of sexuality from the inside, which is exciting. A knack for making people feel comfortable is what really got us into shooting at this level. We sort of just discovered that we were good at every aspect of this, to the point that it just made sense to fully explore its potential.
What kinds of couples take advantage of your services?
That's something we still have not seen a real pattern in yet. If you're looking for a common thread, it would seem to be a certain honest open-mindedness and skill at communication. Beyond that, they really do run the full spectrum. We have had couples who have won long fights against illness who shoot as a celebration of life, couples celebrating anniversaries, bucket-list fulfillers, regulars who like to make a booking a year… Our clients are so delightfully varied and interesting, it's our favorite part of what we do actually.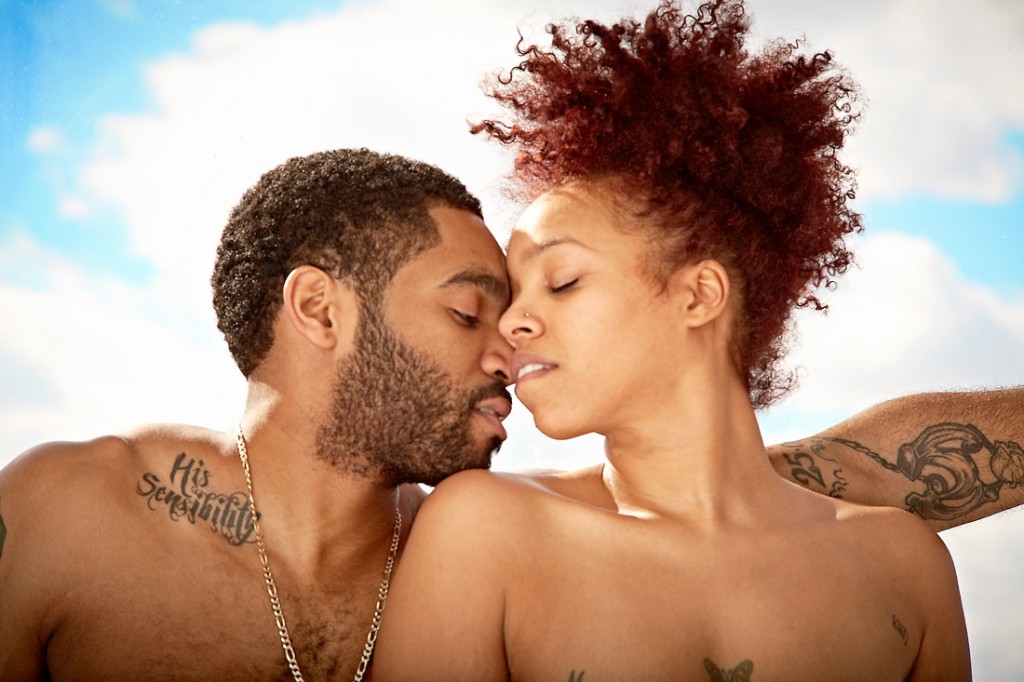 How does a typical shoot go down?
Some like to dive right into the love making, others want undressing shots, some want to be told exactly what to do while others want us to leave the room while they get started and come back once they have begun.
Just like no two sex lives are the same, no two shoots about sex lives are the same. It keeps things very exciting and new for us and allows us to exercise our ability at adapting and responding nicely.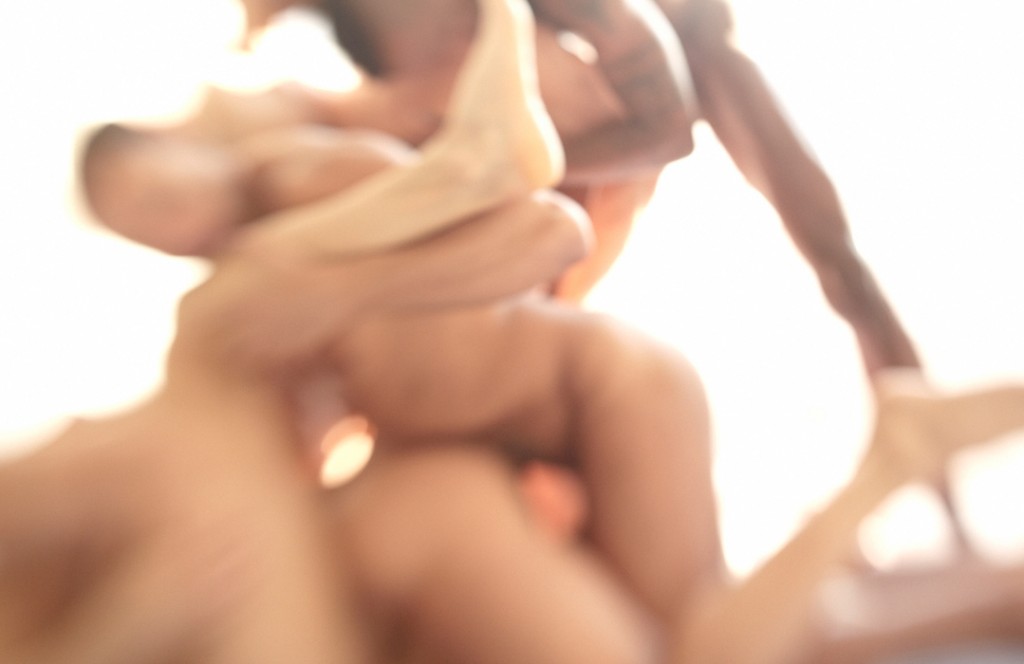 What's it like for you as photographers?
Everyone wants to know how we react to what we shoot. It seems so voyeuristic to people that they understandably can't separate the intimacy of sex and the cold eye of image creation.
The truth of how our work affects us is kind of boring really. In fact, when our clients disrobe, we have to hide the fact that we are assessing them entirely as objects at the beginning. Skin tone, body height, shape, how they move… Good photographers must take all of this into consideration, while maintaining a human connection. With a model, you can just stare at them figuring these things out, but with couples in this situation, you have to be sensitive to the vulnerability the environment presents and figure the photographic elements on the sly.
When people are making love in front of us, it has zero effect on us. We are not turned on, grossed out, in no way are we emotionally involved at all. It seems to be the secret as to our longevity and popularity. People have come to trust that if they hire us, they get a focused creative team – two experienced professionals who are not reacting emotionally to the shoot.
We do get very emotional after though. The level of trust required for a shoot like this is bonding, really, as evidenced by how many repeat clients we have. When we send them the images the four of us created, the responses are nothing short of beautiful. We are sometimes moved to tears by how much our clients love their images and their shoot. For us, this type of photography, the type that does not lie, the type that empowers, the type that says "You are sexy just as you are", is the only conceivable kind we could ever consider doing.
<! -- WIDGET HERE FOR BUY ARCHER -->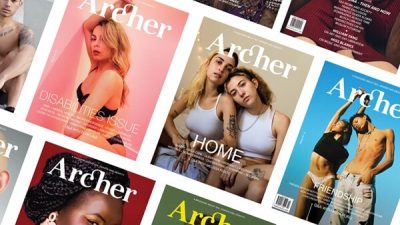 HELP KEEP ARCHER MAGAZINE AFLOAT!