The diversity of MQFF and success of director Lisa Daniel
By: Stephen A Russell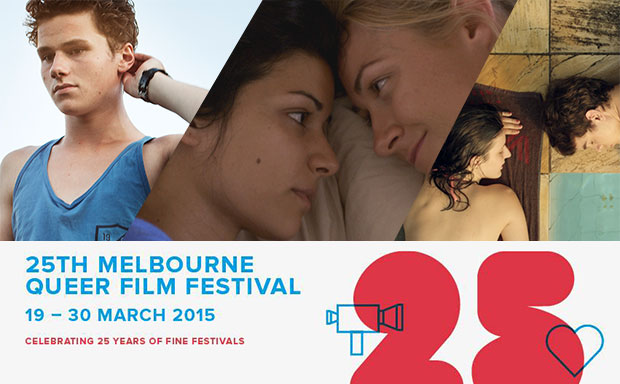 When the 25th Melbourne Queer Film Festival (MQFF) wrapped up last month it was a momentous occasion for one of the world's longest-serving and largest celebrations of LGBTIQ voices on the big screen. Reaching the quarter century mark is impressive enough for a community-driven event that receives no major funding from either State or Federal governments, but it was also notable in that this year marked the departure of long-serving director Lisa Daniel, who bowed out after 17 years in the top job.
When Lisa started out, she was receiving around 100 film submissions to be potentially screened at MQFF, but would only screen about a quarter of that. This year, MQFF received 1200 submissions and ran almost 200 sessions, with 45 features – four of these were Australian made – 14 documentaries and 17 short film packages. Lisa says she's been impressed by a strong surge in trans stories, including last year's 52 Tuesdays by Australian director Sophie Hyde. She believes these yarns have leap-frogged lesbian cinema.
Lisa is a much loved figure on the queer film scene, within Australia and internationally, as her hilarious closing night tribute video attested, with contributions from colleagues as far flung as San Francisco, Seattle, Montreal and Oslo. Her passion and dedication has seen MQFF grow exponentially and diversify from largely US-based rom coms to a line-up packed with thought-provoking documentaries like Thomas G. Miller's heart-rending Limited Partnership, detailing an American-Australian couple's decades-long struggle for marriage equality stateside, and Ethan Reid's Peter de Rome: Grandfather of Gay Porn, an eye-opening homage to the king of arty gay male eroticism. "We're not getting as much fluffy stuff, which is inspiring," Lisa says.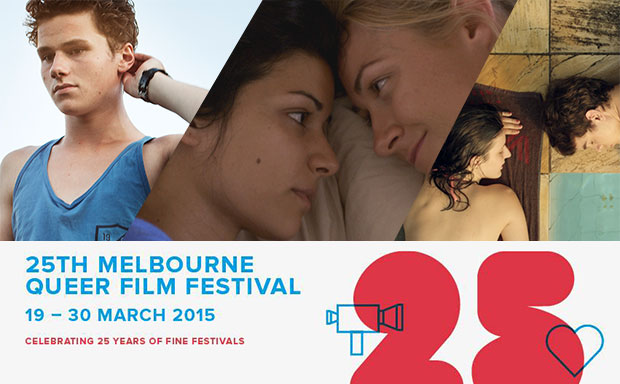 The international content within the film festival also skyrocketed under Lisa's direction. Both MQFF's opening night and closing night films were in another language, kicking off with Brazilian writer/director Daniel Ribeiro's tender coming-of-age flick The Way He Looks (Hoje Eu Quero Voltar Sozinho) with star Ghilherme Lobo playing a blind teen grappling with his emerging sexuality.
"We're getting heaps from Latin American countries, Scandinavia, and we're starting to get Asian films too," Lisa says. "It's been really fun to see places like Brazil making fantastic queer cinema."
The term 'German comedy' might seem like an unusual combination, but writer/director Alex Ranisch carried it off with deftly judged emotional heft in closing night film I Feel Like Disco (Ich Fühl Mich Disco). Another sterling example was Emmanuelle Devos' performance in French writer-director Martin Provost's startling Violette, a historical biopic detailing the mental health issues of trail-blazing feminist and bisexual author Violette Leduc.
Lisa is often asked if there's an ongoing role for queer film festivals, or if the aim is to make them irrelevant as greater equality and status is achieved. Her response is twofold. Firstly, she points out we still have a long way to go from here, particularly when it comes to marriage equality, and that many queer citizens globally have it far worse, including in Russia and nations in both the Middle East and Africa. But even if we do one day achieve global acceptance, Lisa says there will still be a role for MQFF. "Do we have to have a requirement? What if we just want to share our stories with like-minded audiences?"
With queer film festivals all over the world struggling financially, particularly as content becomes more easily accessible via video on demand services and, of course, illegal downloads, Lisa hopes that whoever takes up her mantle next year will be able to continue to grow MQFF. "I think it's great that queer film is more accessible and that there's more of it, but it makes me sad that people don't want to gather as a group anymore – see it at the festival on a big screen with fantastic sound and go down to the lounge and chat about it afterwards. They're just happy to watch it in their tracksuit pants on their sofa. Filmmakers don't make movies with that in mind."
The community aspect is central to the festival, and that's why Lisa has strived during her tenure to host as many panels, Q&As and filmmaker introductions as possible, so that the film is only the start of the conversation. "It's naïve to think people just want to come to the cinema and sit in the dark," she says. "They want to engage."
Stephen A Russell is a Scottish import with almost a decade in Melbourne under his wing. A film fanatic, theatre lover and general arts aficionado, he has a passion for good design and likes to eat and drink his way around town too. Often spotted behind a Batman comic.
<! -- WIDGET HERE FOR BUY ARCHER -->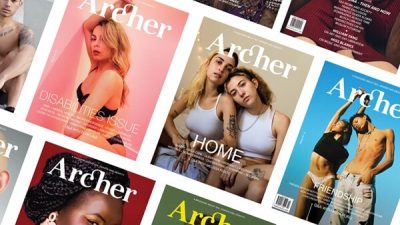 HELP KEEP ARCHER MAGAZINE AFLOAT!
Read more stories about:
media