Mardi Gras Film Festival 2017: Top 5 films for diversity
By: Dani Leever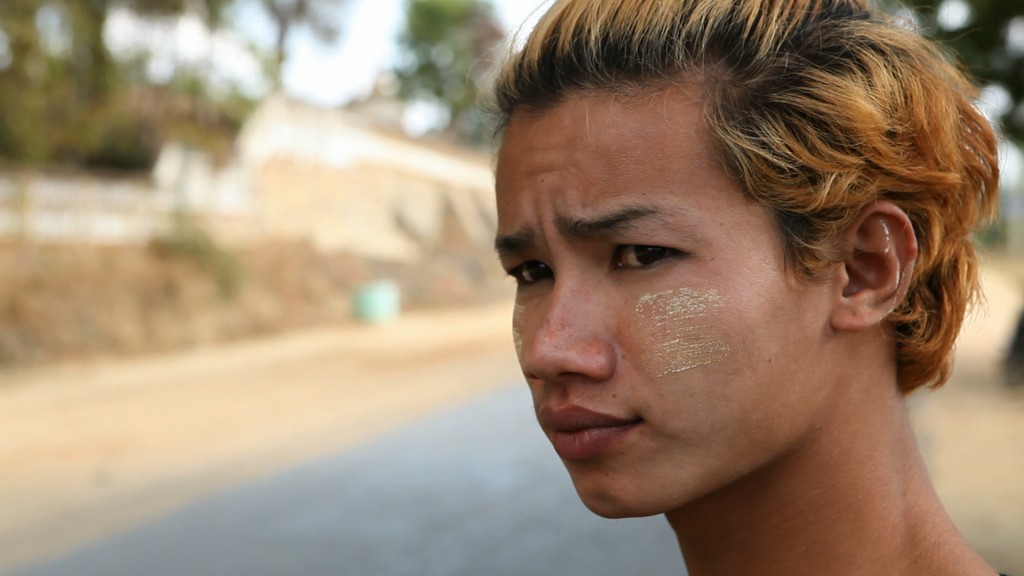 As Queer Screen's 2017 Mardi Gras Film Festival draws near, choosing which events to attend can feel like a pretty daunting task.
To offer a hand, we've compiled a list of some of the most inclusive, diverse and intersectional films at this year's festival, to help you navigate the program, Archer style.
CHECK IT
Check It is one of the most anticipated films of the festival. It's a vivid and authentic portrait of a group of young Black LGBTIQ people living in Washington DC.
After experiencing violence, oppression, hate and discrimination daily, they decided to form Check It, the only documented gay gang in America. With the support of a mentor, the group focuses its members' energy and passion into fashion, and the film tracks their journey towards creating a runway show.
It's been three years in the making, and the trailer oozes survival, resilience and hope.
Screening Sat 18 Feb 2017, 4PM
Event Cinemas George Street
View the trailer
Purchase tickets

IRRAWADDY MON AMOUR
Promising to be a tearjerker (I may have welled up in the trailer already), Irrawaddy Mon Amour is a documentary centering on two young lovers in a village on the Irrawaddy River in Myanmar.
Against the military regime of the country, they seek to hold a forbidden wedding with the assistance of LGBT community elders, Buddhist monks and village housewives.
The story also explores the resilient and emerging LGBT community in the village, who are fighting discrimination under an unaccepting political regime.
This one is a double-feature, so there's added value. Definitely go armed with tissues.
Screening Tues 28 Feb 2017, 6:15PM (double feature with The Priestess Walks Alone)
Event Cinemas George Street
View the trailer
Purchase tickets
OUT RUN
This documentary is about Bemz Benedito, who's ambition is to become the first transgender person representing the LGBTIQ party Ladlad, in the Philippine Congress.
The trailer hints at an uplifting and at times heartbreaking story about inspiring activists fighting against the odds. The camaraderie, strength and pride of the Ladlad party promises to make for a moving and emotional film. Films like Out Run are so vital on the Australian festival circuit to share stories of the activists around the world fighting so hard for equality.
Out Run features as part of the festival's Focus on Asia film selection.
Screening Sun 26 Feb 2017, 3:30pm @ Event Cinemas George Street 
Sun 2 Apr, 5:00pm @ Riverside Theatres Parramatta
View the trailer
Purchase tickets
RARA
Rara has the vibe of an insightful, quirky, LGBTIQ edition of the classic coming-of-age story. I'm particularly excited for this film, because shaking up this genre to incorporate queerness is so important for normalising non-nuclear families.
The film explores the teenage years, high-school drama and complex family dynamics of 13-year-old Sara. The film has received critical acclaim for its authenticity, humour and insight into LGBT families.
Rara is the film to watch if you've got younger moviegoers in your group and you're seeking a poignant movie with sharp social commentary.
Screening Thurs 23 Feb 2017, 7PM
Event Cinemas George Street
View trailer
Purchase tickets
THE REVIVAL: WOMEN AND THE WORD
Poetry, art and spoken-word fans, this documentary is definitely for you.
Five queer women of colour created this film to document their Kickstarter-funded tour sharing their poetry and music with audiences around the US and Canada. Exploring themes of racial violence, performance as activism, community and creativity, this film will hook you from the very first moment.
The emotional trailer riles you up to join their journey as the filmmakers deliver their art across two countries.
The film's screening on 27 Feb features a special spoken-word performance by one of the filmmakers, Be Steadwell, and an introduction by performance artist Candy Royalle. This is definitely an event not to be missed.
Screening Fri 24 Feb, 7:30PM @ Casula Powerhouse Arts Centre
Mon 27 Feb, 6:45PM @ Event Cinemas George Street (with performance)
View trailer
Purchase tickets
Dani Leever is a Melbourne-based writer, content producer, jewellery maker and unicorn. When they're not juggling their three hundred jobs and four thousand internships, they're listening to vinyl records and making collages about their feelings.
<! -- WIDGET HERE FOR BUY ARCHER -->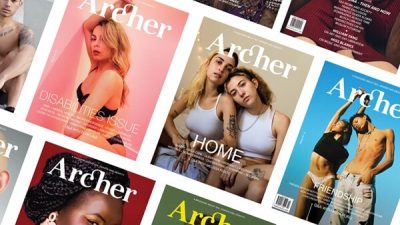 HELP KEEP ARCHER MAGAZINE AFLOAT!