Now and then: being queer at high school
By: Benjamin Law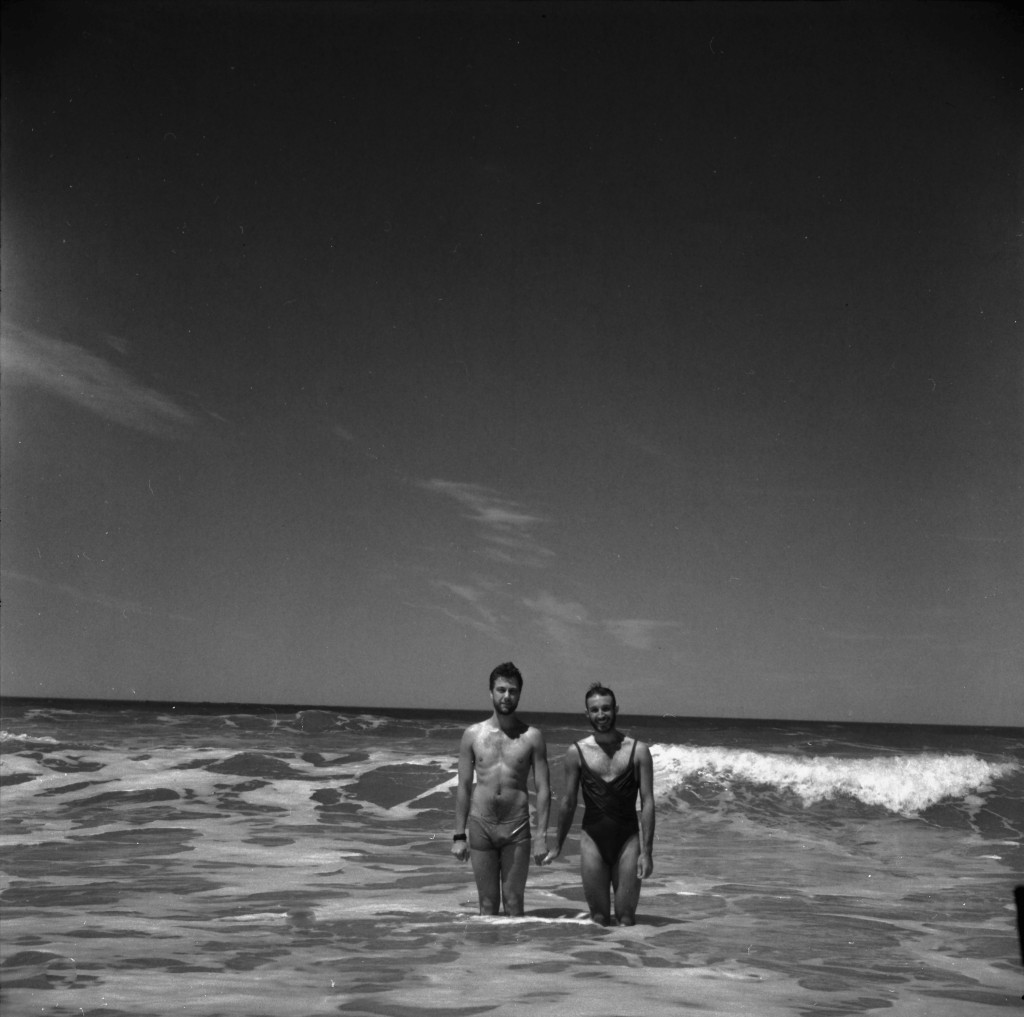 A guy I went to school with recently said to me, "You know who has the most accurate gaydar? A 15-year-old straight boy at an Australian high school."
It's a pretty dark joke. Back in the 1990s, I was in the year above this same guy at school. Every time he got up on stage for an assembly announcement or Bible reading, his appearance would be accompanied by a low rumble of mocking laughter.
He didn't know he was gay then, but the jocks did. A softly spoken, good-looking white kid, he played the piano, sang in the choir, wore trousers instead of shorts and never played sport.
In coastal Queensland, that was enough; the guys would throw wet toilet paper on him in the showers.
Meanwhile, no-one suspected I was gay (surely you can't be Asian and gay!) and I wasn't about to correct their assumptions. Looking back, it would've been so great if all the queer kids from every year level found and protected each other… but, in high school, another year level is another galaxy.
On a one-to-ten scale of batshit crazy, I'd give our Lutheran school an eight. We started every school day with worship, led by a kindly looking pastor who sometimes gave sermons about the realities of Hell. "If you believe Jesus exists," he'd announce at the pulpit, "you have to believe the Devil does, too."
In Year 10, everyone was sent off to the bush for a month of religious survival camp, where mandatory supplies included a Bible and a machete. It wouldn't have just been the queer kids who felt suffocated. Straight kids who were dating had to battle the 'daylight rule', which insisted sunlight could be seen between any two students at any given time, ruling out any form of bodily contact. Unless, of course, you were two straight guys in a scrum.
Everyone – myself too, probably – joked about poofs, faggots and lezzos. Although teachers rarely discussed homosexuality, I can remember two instances where it came up. One teacher, who I'll call Miss Fenlock, smugly announced that she could tell whether someone was gay just by looking at them. "In fact," she said, "I could tell you right now which students in this classroom are gay."
Perhaps that was supposed to make me feel like I had an ally. Instead, I felt exposed, as though she had X-ray vision.
In contrast, my history and religion teacher, Ms Zweck – who everyone suspected was a lesbian (short hair! Uses 'Ms'! Husband must be a front) – told us firmly that the Bible was open to interpretation, and that Christianity and homosexuality weren't necessarily incompatible. (I adored her for that. We still keep in touch.) All the same, the last few years of high school felt like an exercise in holding my breath. I came out as gay before university had even started.
Years later, in my late 20s, I was in Beijing researching the local queer scene for a book. At Beijing's LGBT Centre I met a scruffy American teenager named Rocco who was on a field trip with his high school. Impressively, he was already openly gay among his family and some friends. It was impressive how funny and confident he was about his sexuality.
When he insisted I smuggle him into Destination, the oldest gay nightclub in Beijing ("I'll be underage in the US for another five years," he begged), I felt I had no choice.
That night, as I watched this kid grind on the dancefloor, earning the attention of Chinese strangers, I grinned and thought 1) "I'm going to hell for this," and 2) "You bastard, Rocco." I'm not a jealous guy, but sometimes I look at younger gay guys in the same way I imagine gay men of Bob Brown and Michael Kirby's generation look at us – a mix of admiration, pride and naked envy.
This envy comes from an assumption that younger people have it easier – I'm at the older end of Gen-Y, and horror stories are rife among my queer Gen-X friends. My mate Nike, for example, attended a Catholic high school in a rural area and told me, "I wasn't out and I didn't imagine it was possible. Two girls were caught kissing once – one was expelled, the other 'voluntarily' removed by her parents and sent away." Years later, Nike heard that the girl's parents had sent her to live with a relative and never spoken to her again.
Richard, on the other hand, came out at 16 after turning up to his country high school wearing pink clothes, makeup and a perm. "At that point, the bullying stopped," he says. "Saying, 'Yes, I am gay, so what?' deprived the bullies of their power." This was in 1984.
When I asked younger Gen-Y people what their experiences were like, Jacob tweeted: "Rural school for two years. Torture." Peter, who grew up in regional Queensland, said he "never, ever mentioned being interested in either sex, to feel better about the lie".
Kemal, who only recently graduated from a small Turkish-Islamic school, said being out just wasn't an option. Tophe and Rebecca went to a Toowoomba school where coming out was unthinkable; aptly, the school motto was Recte Crescam – 'Grow straight'.
Some experiences of younger queer people were beyond my scope of imagination, especially if they attended inner-city schools with decent arts programs. My friend Drew was out in Year 10 – "that was the benefit of going to a school in Newtown with an arts education focus," he says.
And Will, who's now 24, came out to his classmates by holding up a sign in a drama performance. "Seventeen-year-old me had a penchant for theatricality," he noted.
Friends tell me of younger cousins and siblings in high school right now who have same-sex partners that they openly post about on social media, and who attend events run by LGBTI youth support organisations like Minus 18. These stories make me want to high-five them and everyone at their school. My friend Nick was shocked at how quickly things changed at his school after he graduated in 2003. In his time, being gay was unacceptable and bullying was endemic. "Now it's a gay sex pit," he says.
Like any school experience, it's partly luck of the draw. For instance, you'd expect a medically underweight gay Chinese kid would've been bullied more, but I was fine. Others aren't. At last count, roughly 80 per cent of Australian young people attracted to the same sex had been physically assaulted or verbally abused. Gender-questioning young people are still at greater risk of abuse, self-harm and suicide. Anecdotally it seems to be improving, but statistics remain grim.
At my 10-year high-school reunion, my year level got utterly shitfaced. People started cross-dressing in our old uniforms, and school management wrote to us the next day saying valuable school property had been damaged.
At one drunken stage of the evening, one of my old school friends sought me out for advice on how to come out to her family. Now we follow each other on Instagram and Facebook, and I see she's just had a baby with her female partner.
As for the guy who had wet toilet paper thrown at him in the showers? A year after I graduated, we started dating. We still are.
Benjamin Law is the author of The Family Law (2010) and Gaysia: Adventures in the Queer East (2012). He's a frequent contributor to Good Weekend and frankie magazines. Follow him on Twitter: @mrbenjaminlaw
All photography by Evan Fowler. View more of his work here.
This article was first published in Archer Magazine #3.
Subscribe to Archer here.
<! -- WIDGET HERE FOR BUY ARCHER -->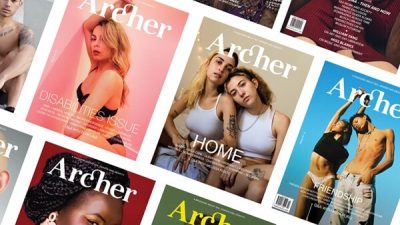 HELP KEEP ARCHER MAGAZINE AFLOAT!