LGBT vs 'DSG' – A new acronym for a new era
By: Archer Magazine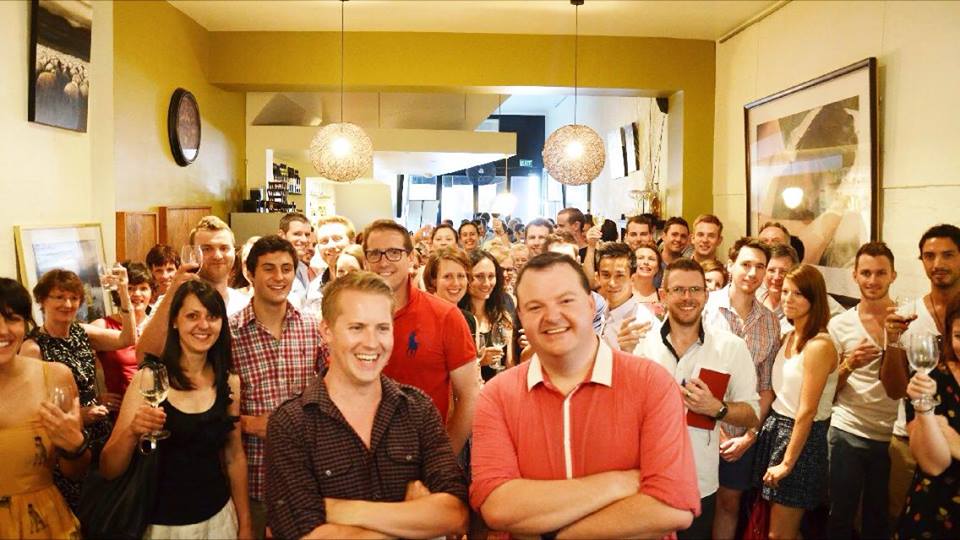 STARTOUT AUSTRALIA IS a new organisation to support gay, bisexual, trans and queer youth – a group that StartOut calls DSG (Diverse Sexuality and Gender). Archer speaks to Brendan White, one half of the duo behind StartOut, about sexuality, mental health, and the need for a new acronym.
Q: What was the idea behind StartOut? How did it come about?
I think it started with a café conversation between the two of us in Fitzroy, about how there seemed to be far too many people we knew that had been through, or were going through, very difficult times for no obvious reason.
It was probably after we both had read the book The Velvet Rage by Dr Alan Downs that things started to fall into place. The book describes feelings of shame that many DSG people inherently have as they grow up feeling out of place surrounded by mostly heterosexual role models, and how this too often leads to a cycle of low self-esteem, anxiety and depression.
While many parts of the world are now much more accepting of difference, the research shows that as a DSG person in Australia there is still an 80% chance you will experience intense anxiety in a given year, and worse, you are still six times more likely to attempt suicide than your heterosexual counterparts. We think it shouldn't be this way and StartOut Australia exists to prevent this from happening.
Q: Can you explain the DSG acronym to us – why the need for a new term? And what does the term encompass for you?
On the surface we think DSG (Diverse Sexuality and Gender) is a more inclusive and all-encompassing term than LGBTIQ (Lesbian, Gay, Bisexual, Transgender, Intersex, Queer). It's also a lot less complicated.
Digging a bit deeper, though, we think it might be a step in the direction of not needing a label at all. The term has an interesting way of breaking down labels within the DSG community in a way that implies that people are just people, and being different is ok.
Sexuality for some people is considered fluid and many don't comfortably identify with a specific 'letter'. Depending on gender identity, sexuality can be further complicated – the use of terms like "same-sex attracted" has the potential to exclude people who are transgender and attracted to opposite-sex people. In respect of gender alone, there are at least 56 possible combinations of terms used by people around the world to define their gender identity.
Q: What are the biggest issues facing DSG communities in Australia at the moment?
DSG people, particularly young people, still experience a range of challenges in greater proportions than their heterosexual peers. Research shows that these challenges include:
• Stereotypes and negative images
• Trauma from lack of physical safety or perception of a lack of physical safety
• Social exclusion
• Internalised homophobia
• Reduced self-esteem and confidence
• Loss and lack of support or perceived lack of support from family
• Living as a minority within a minority (i.e. other lifestyle aspects like religion or ethnicity)
A review of academic literature in Australia over the last decade provides an insight into the mental health of young DSG people. Similar themes exist in the adult community, much of which stems from growing up DSG:
• Over 25% of DSG people are diagnosed with anxiety
• 61% young DSG people report having experienced verbal abuse
• 18% of young DSG people report having experienced physical abuse
• 80% of DSG people in schools have experience verbal or physical abuse
• 69% of DSG people reported other forms of homophobia such as exclusion and rumors
• Experiencing abuse leads to higher frequency of drug use, self-harm and suicidal ideation
Data from the Australian Bureau of Statistics (ABS) confirms this and shows homosexual and bisexual people have far higher levels of anxiety disorders than their heterosexual counterparts and more than triple the rate of depression and related disorders.
Q: How do we move towards solving these?
The key determinants of positive mental health (VicHealth 1999, World Health Organisation 2004) are social inclusion, freedom from discrimination, and economic participation, and we think this is key in designing psychosocial programs.
We do not think it will be in treating depression and suicidality, there are excellent organisations that exist already to address these issues. Our focus will be on building capacity to address the issues that lead to the symptoms and building and supporting the social and emotional wellbeing of DSG people in positive and innovative ways, including digital platforms.
Q: How has Australia's treatment of DSG individuals changed while you've been alive?
While mainstream acceptance of DSG people seems to continue to grow exponentially, there are still many cultures, beliefs and attitudes in Australia that haven't come as far in the last 30 years; there are still many stories of families breaking down, and young people becoming homeless as a result of their sexuality.
Many legal protections are also now in place that weren't before, but there seems to be a long way to go before DSG people can truly feel as though they aren't being treated any differently.
We hope by challenging stereotypes, and approaching things a little differently, we can be a part of positive change in this country and help DSG people reach their potential.
Find out more about StartOut Australia
Image: StartOut Australia
<! -- WIDGET HERE FOR BUY ARCHER -->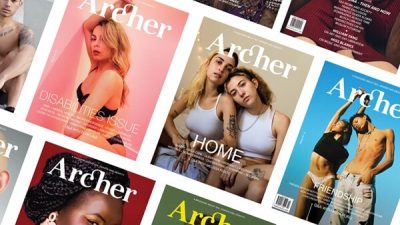 HELP KEEP ARCHER MAGAZINE AFLOAT!