Queer, brown and mentally ill
By: Asiel Adan Sanchez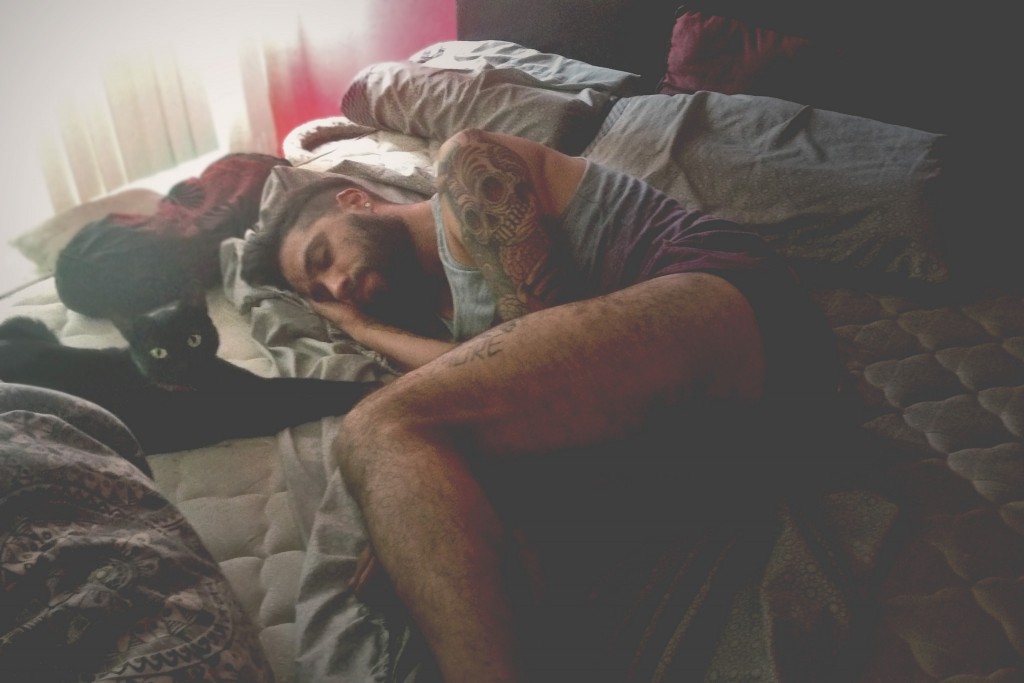 I had my first depressive episode when I was 17. Every day, I would walk through a busy intersection frequented by cars, buses and beast-like trucks on my way to school. For three months, I could not shake the thought of walking right in front of them. As a queer person of colour, disentangling the intersections between gender, race and sexuality has been crucial to my mental health.
I've been diagnosed with depression myself; I've felt its weight well-up inside and drag me to the bottom of my feet. This was never an easy thing to understand.
Growing up in Mexico, there was no discourse on mental illness. My rural town had many people of limited means, large sugar cane plantations and old catholic traditions mixed with local superstition. Depression was for white people, depression was for rich people, depression was for people idle enough to get depressed. We had no notion of it, particularly within my family.
I remember when I was little, one of my aunts went to a psychologist and there was this big hoo-ha about it. "She should have gone to the priest," people said. "Haven't we've raised her right?" People thought that if she wasn't crazy before, she surely would be now.
Grandma sometimes tells me of her panic attacks and how she feels suffocated, terrified and tight in her chest, hoping that the budding doctor I am can provide a good old-fashioned remedy for it. "No pills though," she says. "That's for sick people."
From learning medicine, illness is never in your head. Try to think of mental health without the 'mental' bit, and then you can understand where I'm coming from.
When I began struggling with my mood, I could never conceptualise it as depression. The longest episode came just before I started studying medicine. Before my admission interview, I spent 2 hours lying in bed, mustering up the will to go, trying to get my head to focus and stop my thoughts from spiralling into worthlessness.
For a solid month, there was an unrelenting anxiety about nothing. By all accounts, that depressive episode should not have happened. I was doing everything I'd tell my patients to do: exercising, going out, socialising and building my support networks.
This lasted 4 months and gave me a habit of crying in public.
Where my family had none, I had so many words for it. I called it shame, I called it poetic melancholy, I called it existential disease. But somehow depression was out of the question. It was still too alien, something for the white, middle-class kids. My culture got nothing of that.
Once I told my father I was struggling with my mood; he stiffened and told me in a stern voice that there was no reason to be depressed. I had a roof over my head, food in my mouth and access to an education many would be envious of. I was expected to deal with whatever difficulties were thrown my way with unbridled machismo. In a country with a 300-year history of colonisation, one had to learn to restrain one's sorrows.
Then there's my gender, my sexuality and my queerness to contend with. My relationship with gender has always been mediated by my heritage and this has been a tricky space to navigate. As a person of colour, being anything other than a man was not only seen as a failure of my masculinity, but also a failure of my culture.
Any foray into feminine play would quickly be admonished with the threat of abandonment. Part of my depression stemmed from the sense of isolation this created. I was simultaneously too brown to be white and too queer to be brown. For many queer people of colour, culture and family became a source of trauma as much as a source of identity.
Many of the ideas surrounding sexuality and gender have been framed in Western, medicalising terms. Let's not forget that 'homosexual' and 'transgender' were first uttered by white doctors attempting to cure their ailing subjects. Unfortunately, this violence lingers in today's terminology. We've come to know gender variance only under the guise of the medical gaze. Our sistergirls, brotherboys, hijra, muxes, fa'fafine, akava'ine, two-spirit, winkte, takapatui, bakla and many more indigenous genders are rarely regarded as legitimate.
This is often where mental health fails those who are most vulnerable. By framing mental health in a way that is inaccessible to people of colour and pathologizing people with diverse genders and sexualities, the medical profession alienates those it seeks to help.
As a doctor, I've seen psychiatry from the inside, seen mental health from behind the couch, seen the holes in our services and the chasms in our knowledge. Our understanding of mental health must be expansive. Diagnosis is not enough. Antidepressants are not enough. Mental health faces the task of reconciling the minute, complex systems of genetics, neural circuits and biochemistry with the huge phenomena of human experience, society and its influence.
Asiel Adan Sanchez has two last names and does not believe in bios.
<! -- WIDGET HERE FOR BUY ARCHER -->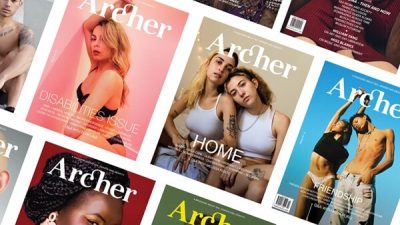 HELP KEEP ARCHER MAGAZINE AFLOAT!