Out of the Archives: Inside Out and prison abolition
By: Jess Ison and Nick Henderson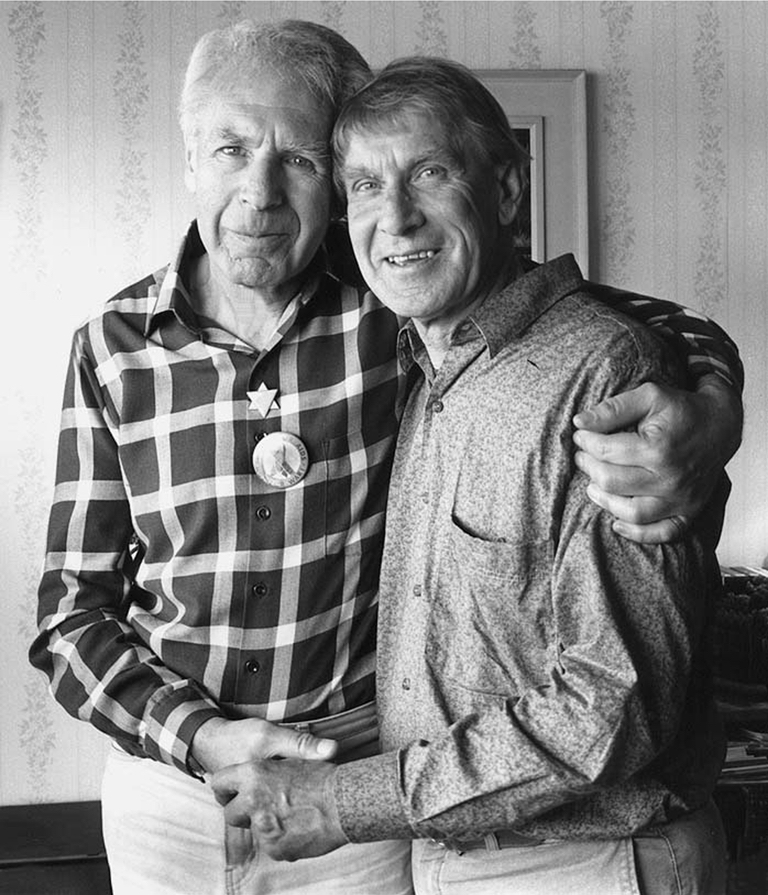 Content Warning: Incarceration
ALGA has a range of content relating to struggles for prison reform and prison abolition. This edition of Out Of The Archives will uncover some of this history.
In the last instalment of Out of the Archives, we brought you the story of Sandra Willson, a lesbian subjected to wrongful imprisonment and the campaign from activist group Women Behind Bars to have her released. But they're not the only prisoner solidarity group that ALGA maintains an archive of.
The need to support prisoners—both queer and not-queer—was recognised by Inside Out. The group, largely active in the 80s, was convened by stalwart activist Kendall Lovett. Their dedication to supporting prisoners, and all marginalised folks is evident in the archive.
Inside Out demonstrate how queer history has been in support of (and supported by) many different struggles.
The organisation was not just talking about gay men and lesbians; many of the newsletters highlight the struggles of women, Indigenous people, poor people and many others (not that these are mutually exclusive).
An important struggle that is visible in the archive is about highlighting the voices of trans people (at the time, the term transsexual was used, both as a self-identification and a label).
In the Inside Out newsletters, there are some letters to the editors from trans women who were asking for support in getting female clothing options. Apparently, some prisons did supply these, but the Grafton prison did not.
The person who wrote a letter in January 1984 edition, named Transsexual N.S.W., stated that her and another woman at the jail were "two lonely peas in a pod getting pushed aside, put-down and [we] can't get our feet off the ground". The letters to the editor show, amongst many issues, that contact with the outside world is of vital importance for those being caged by the state.
The plight of LGBTQIA+ people who are incarcerated has its own particular issues. In April 1984 someone wrote to the editors saying:
Why should gays or transsexuals get pushed around by officers in prison? I have been in prison for 8 years now and I've seen them pushed and kicked around because officers just don't like gays in prisons. Some officers are gay themselves but they don't show it openly in case they lose their jobs and where would they get another? About all they know is how to lock people up in cells at night… Gays and transsexuals get treated like dirt. So we should stick together and work together and not let the prison officers get over us. We should fight back.
Throughout the Inside Out archive there is solidarity between LGBTQIA+ people and a shared desire to push back against repressive state institutions. It is really so amazing to read such important history in the archives.
Another issue that LGBTQIA+ people face in prisons is the policing of sex. Inside Out discussed this in the April 1985 edition, when they wrote to the Anti-Discrimination Board to find out if men could have sex in prison.
They wrote back that the Minister for Correctional Services would not take action against such acts. Inside Out were sceptical of such responses, stating that they would "be interested to hear back from NSW prisoners how this policy is being interpreted at individual prisons, especially in view of the current furore over AIDS and the limited amount of official and reliable educative material being distributed about AIDS."
Inside Out are often clear that regardless of what prison bureaucracies say they do, the reality is often very different. This example also points to some of the moral panics arising around HIV in this period and how prisoners were often at the coalface of the moral panic.
However, incarcerated people are often also very active and push back against repressive moral panics. In prisons there was a lot of activism around HIV. For example, the Department of Corrections allowed an AIDS education group at Long Bay jail, run by those who were incarcerated.
They also wrote two AIDS prevention plays and pushed back against the forced testing of those housed in prisons.
ALGA maintains the history of queer solidarity with a range of struggles, including the struggles of incarcerated people. This history lets us hope the activism we do now will in the future also reflect a solidarity with many struggles, and a commitment to ending prisons.
Jess Ison is doing a PhD and tutoring at La Trobe University on the land of the Wurundjeri people. Jess is the representative for the Institute for Critical Animal Studies and a rescuer for the Coalition Against Duck Shooting. On most nights Jess can be found ranting about prison abolition, fermentation and high heels.
Nick Henderson is a curator and archivist, with a passions for collecting, preserving and celebrating Australia's queer and gender diverse histories. On most Facebook groups Nick can be found spamming articles or images from the Australian Lesbian and Gay Archives, or trying to seduce newbie volunteers to join the archives.
<! -- WIDGET HERE FOR BUY ARCHER -->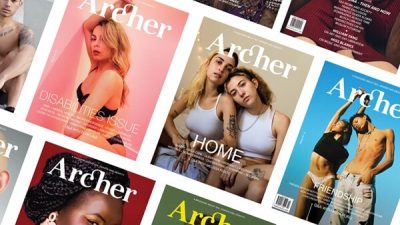 HELP KEEP ARCHER MAGAZINE AFLOAT!