Queer in rural Victoria: On homophobic hometowns
By: Jasmine Shirrefs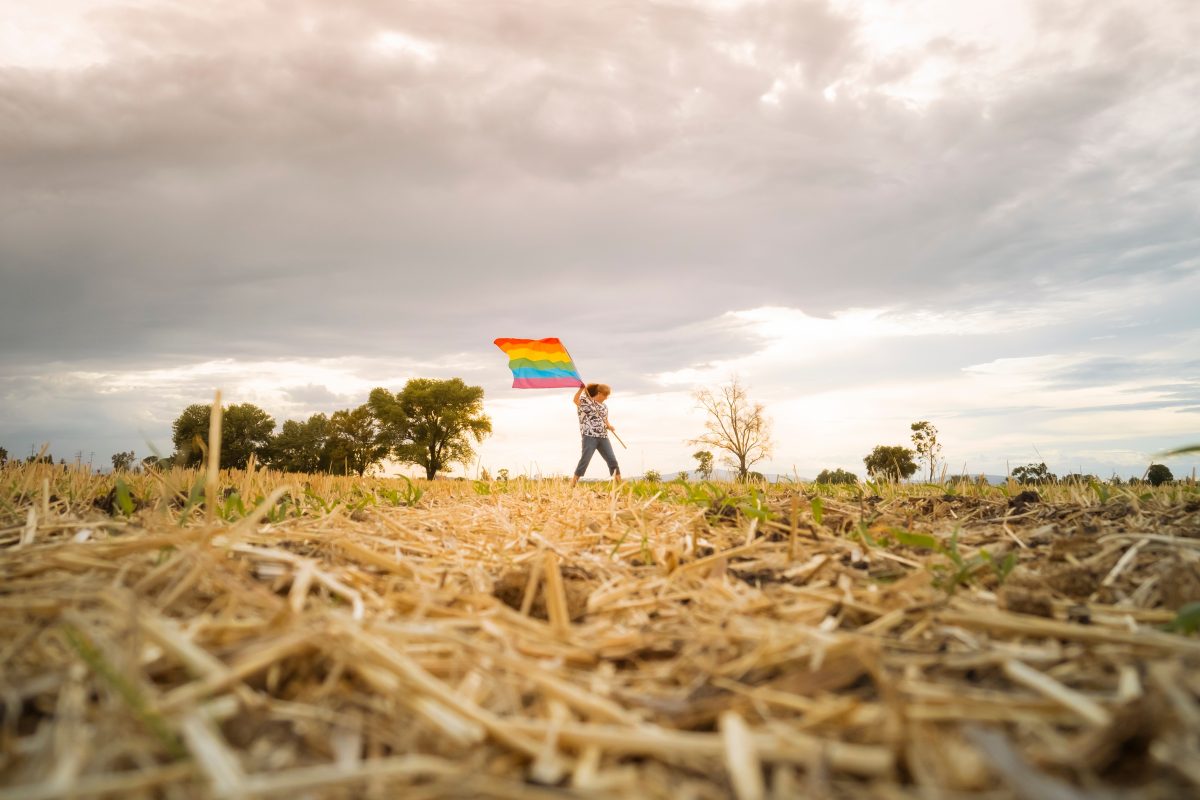 I grew up in a town with a population of 900, and went to a school of 50. I grew up in a Catholic family of six, and then eventually, five. There were 2000 sheep. We were 374km from Melbourne, 391km from Adelaide.
Earlier this year, Mayor Bruce Meyer made headlines for rejecting a proposal to fly the pride flag on IDAHoBIT at major towns within the West Wimmera Shire. This came after remarks he made during a radio interview in April where he equated queerness to child marriage and paedophilia. He said it is not the job of councils to make a "moral judgement".
The situation, however, felt precisely like a moral judgement: one stating that my existence is somehow wrong.
I have never felt particularly safe being queer in rural Victoria, donning beanies on my buzzcuts and trying to dress 'straight' to pop to the shops. In many ways, a lot of the homophobia I had exposure to growing up was not always outright, but steeped below the surface: sometimes it was slurs, but other times it was the looks, or the values held.
It was the absence of any visibility and the perpetuity of holding everything inside.
I didn't realise I was queer in the West Wimmera. I didn't have any narratives to work with. Even on television, visibility felt rare, and not just because the cockatoos were wreaking havoc on the aerial signal. I remember in the early 2000s, two mums walked their child on Play School, and it made the news.
When I wanted to shave my head as a teenager, I did it as a fundraiser.
My dad passed away when I was fresh into high school; it pushed romance into the furthest thing from my mind. I didn't really party and rebel for a multitude of reasons – I was trying to be a family adhesive. Sitting with my identity couldn't be a priority given my fragile and grief-stricken state.

I often feel like queer people have a delayed onset of the teenage experience. When I finally got to Melbourne, I became a teenager at Thursgay. Not long after this, I became a grandpa who rarely leaves the house. 
Sometimes Mum asks why I don't move back home. It's because I'm queer. If the homophobia felt below the surface, so did the support.
Locals in the West Wimmera have a rumour of a nearby lake on top of a sinkhole. No one will canoe over it. Apparently, it once opened wide and swallowed everything.

Something changed when Mayor Meyer made his homophobic comments. The ground gave way and conversations were bared.
Back in April, when Meyer and two other counsellors, Tom Houlihan and Jodi Pretlove, voted to reject the notion for flying the Pride flag, they won the vote three to two. Following this, advocacy from Wimmera Pride Project and supportive locals, as well as national coverage in the news, all shifted the conversation.
In May, four to one, a motion was passed to fly the Pride Flag. Mayor Meyer remained unchanged.      
Then on May 17, there was an entire day of IDAHoBIT celebrations, with spoken word poetry, drag performers, music and more. The good old local pub, the Lake Wallace Hotel, was at the centre of it all. After expecting so little from the West Wimmera for so long, I had a little cry in shock.
As queer people, we spend so much time fighting trivial things. In my last workplace, I watched time disappear in a tug of war about a gender–free toilet installation. I don't want to have to think about toilets, where I can play sport and what box to tick on the census. I don't want to have to use my time in this way.
I don't want advocates to have to bend backwards over trying to get a flag raised. Sometimes when I think back on the plebiscite, I am still in shock that 38% voted no.
I remember when I came out to Mum in a cold cafe in Ballarat. It went so badly – red raw. I was in shock.
But a few years later when Mum met one of my girlfriends, she was kind and welcoming; she opened up her home and gave too many compliments. I spend so much time reading and writing, that I keep forgetting narratives can unfreeze. I forget that people and places can change.


For the first time, I can begin to imagine community for queer folks in Western Victoria. We have Wanda Queen of the Little Desert, who does drag event fundraisers for local kindergartens. We have staunch advocates. And finally, we have vocal allies. 
Our driveway is 800 metres. Turn right, there's a farm with 100 metres of pride flag bunting on the barbed wire. It's 18km to the local shops. There's a bulletin board, with firewood for sale by the trailer. 
There's a pride flag in the window.
Jasmine Shirrefs is a social worker, writer and multidisciplinary artist. Jas has written for Growing Up Disabled in Australia released by Black Inc. in 2021. They did a life-writing column for Scum Mag in 2020 and are currently working on a long form non-fiction manuscript about community, identity and shared living arrangements. Jas identifies as queer and Deaf.
<! -- WIDGET HERE FOR BUY ARCHER -->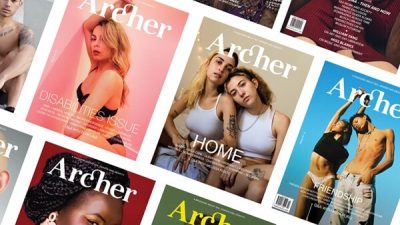 HELP KEEP ARCHER MAGAZINE AFLOAT!