Madonna: An icon and sex-positive assault survivor
By: Madeleine Hamilton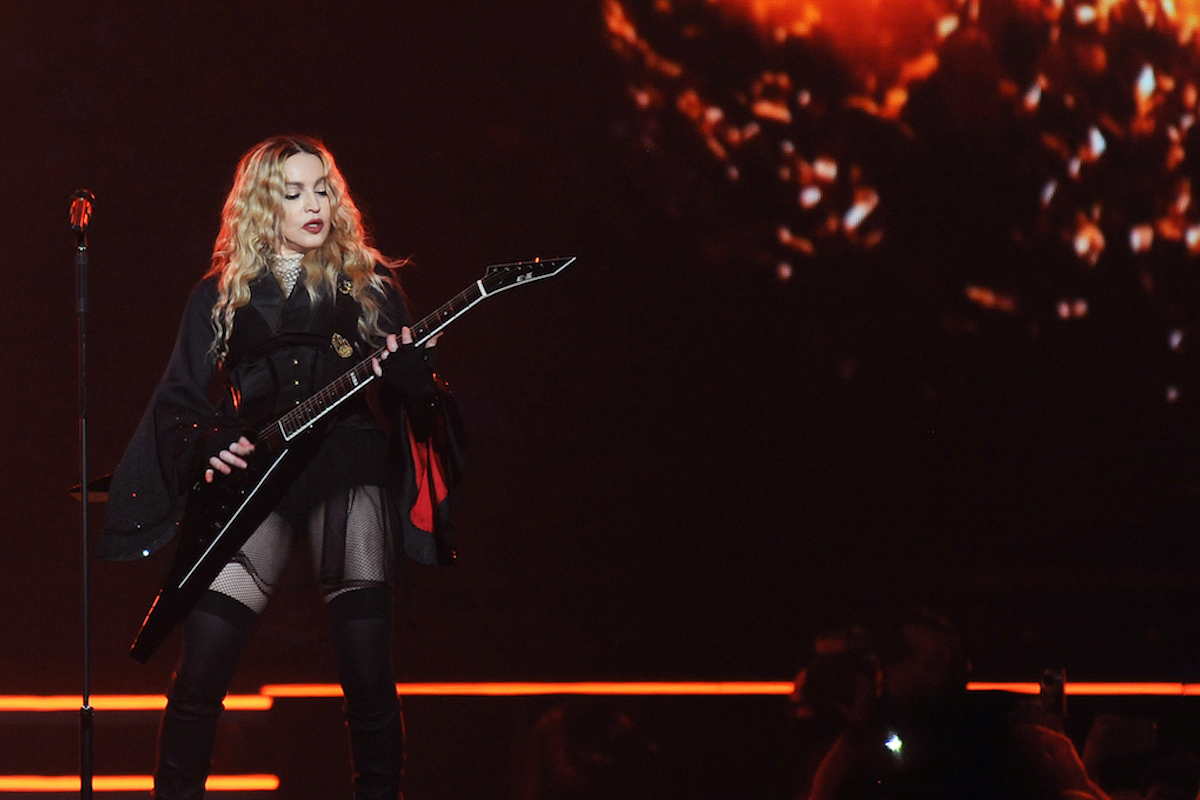 Content warning: This piece discusses sexual violence and mentions harmful attitudes toward assault survivors. 
If you're a Madonna fan, you're regularly told you should be embarrassed. The first time I experienced this was in September 1985, when the organiser of my eighth birthday party (my adored teenage cousin) rolled her eyes and suddenly pulled the plug on the Like a Virgin LP being played on repeat.
Soon after this, a newsagent grumbled, "Argh, not Madonna," when I presented for purchase a magazine documenting the singer's Virgin Tour. He stocked and sold the product, but I carried the shame in wanting to buy it.
In her recent article in The Atlantic about the readership of romance fiction, Sophie Gilbert writes that "virtually everything that is pleasurable for women is shaded with guilt." 
This has certainly been the case throughout my 40-year Madonna fandom – from first watching the gloriously slutty video for Burning Up being championed by Molly Meldrum on Countdown, to perusing her more recent arse-centric Instagram photoshoots.
Madonna, I've always been advised, is too trashy, too sexual, too unapologetically and explicitly hungry for fame via notoriety. She's just too much.
Along with these reflexive dismissals, there have been more well-developed critiques of Madonna's work and persona: that her feminism is undermined by her unapologetic capitalism, that she partakes in cultural appropriation and that her imagery idealises whiteness.
In 2015, I learned that Madonna is a rape survivor. I was not only shocked by the horrific details of the trauma she survived, but I was propelled into a re-evaluation of her music, videos and live performances.
I now understand that Madonna's many personas as a sex-positive cis woman completely in control of her sexuality – 'owning' her sexual presentation – were not just part of a sustained feminist manifesto (turbo-charged by a devout Catholic childhood), but also a post-traumatic response to being assaulted in 1979 as a 19-year-old.
Following that assault, Madonna refused to be dictated to. One of her most remarked-upon characteristics is her need for control over every aspect of her life and career.
"It might have seemed like I was behaving in a stereotypical way," she later said, "[but] I was also masterminding it. I was in control of everything I was doing."
She was also totally in control in the Express Yourself video – even while chained to a bed by the neck.
"I've chained myself though… There wasn't a man that put that chain on me," she told a baffled male TV interviewer in 1990. "I did it to myself; I was chained to my desires… I do everything by my own volition. I'm in charge."
Just about every live Madonna performance features gendered revenge themes. She overpowers men via kicking, hitting, shooting or fucking. She pushes them off staircases and ramps, whacks them with objects and yanks them by their hair.
In Madonna's very first film, the micro-budget exploitation flick A Certain Sacrifice, her character exacted murderous revenge on her rapist. The fact that Madonna likely performed a restaurant bathroom rape scene within a year of her own assault suggests a remarkable capacity for psychological separation, or an early drive to process trauma through art (no matter how insalubrious).
20 years later, her heroine in the video for What It Feels Like For A Girl (who Madonna called "a nihilistic pissed-off chick") uses a 1978 Chevrolet Camaro to inflict terror on random unsuspecting men. 
Madonna's biographer Lucy O'Brien argues that following her assault, a "white hot anger" drove the singer's work, including in the porny 1992 Sex book, where her stripped body was a "mode of confrontation as much as eroticism".
In the 1980s and 90s, my own emerging sexual identity was immersed in a culture that explicitly advised me I was just a body to be used by men – no matter if I was underage, unconscious or otherwise unconsenting. Then, once I had submitted, I would be seen as an irredeemable slut.
But here was Madonna in a corset, conical bra and men's suit pants pushing a shirtless man onto the floor with her boot, then riding him.
Madonna expressed that I was so much more than a passive vessel. I could say "no". But I could also enthusiastically say "yes", because being a woman who enjoys both fucking and wanking is magnificent. These were radical ideas in mainstream popular culture back then.
In 1990, she was threatened with arrest in Toronto if she proceeded with an onstage simulation of self-pleasure. Closer to home, my mum worriedly asked, "You're not taking this seriously, are you?", while I fascinatedly watched Madonna's character in Desperately Seeking Susan greet a lover by wrapping her legs around him. 
Madonna may have modelled sex positivity and spoken out about her own rape, but being a rape survivor does not automatically equate to a stable and empowered belief system about sexual assault.
Madonna has harmfully attributed her own rape to "my stupid friendliness just chatting with somebody … I trusted everybody." She has also openly questioned the accounts of other survivors. In a disturbing sequence in Truth or Dare, Madonna is advised that her makeup artist has been assaulted but can't recall the details.
"I don't believe that you don't remember things like that. How could Sharon not know what happened to her?"
O'Brien writes that the scene possibly illustrates her discomfort with victims: "Maybe the incident brought up her own experience of rape in New York when she was young, alone and utterly helpless."
When confronted by the sexual trauma of others, perhaps a survival response has sometimes been triggered in Madonna. Exposure to others' experiences wrenches her back to a place when she was terrorised. To feel safe again, she may attempt to rapidly distance herself from them.
This may explain, but by no means excuse, Madonna's extremely damaging comments. Madonna is still capable of lateral harm to other survivors, as evidenced by these instances of victim-blaming.
Madonna's fame means her inconsistencies are forever on the public record – but so, too, is her feminist, sex-positive body of work that has contributed so powerfully not only to my own sexual identity, but those of millions of others. 
Learning that this work grew in large part from a terrible crime against her body and psyche has only strengthened my admiration for this imperfect performer.
Being a Madonna fan means being able to hold the many ambivalences in her public persona, acknowledge valid critiques and stare down the disingenuous dismissals that have dogged her since the early 1980s.
So I proudly salute, with a white-fishnet-gloved hand, not only the singer's 40th year as a recording artist, but also my own four decades of Madonna fandom.
Madeleine Hamilton works as a social worker and counsellor. She is the author of "Our Girls: Aussie Pin-ups of the 40s and 50s". Her writing has been published by Kill Your Darlings, Overland, Meanjin and Eureka Street.
If this story has brought up any issues that you want to talk about, please reach out for support:
<! -- WIDGET HERE FOR BUY ARCHER -->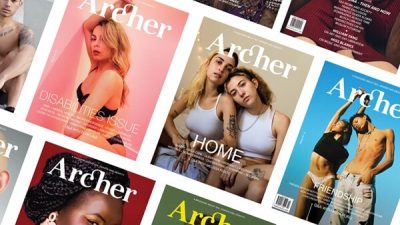 HELP KEEP ARCHER MAGAZINE AFLOAT!