Plants, queerness and mental health: The joy of growth
By: Dani Leever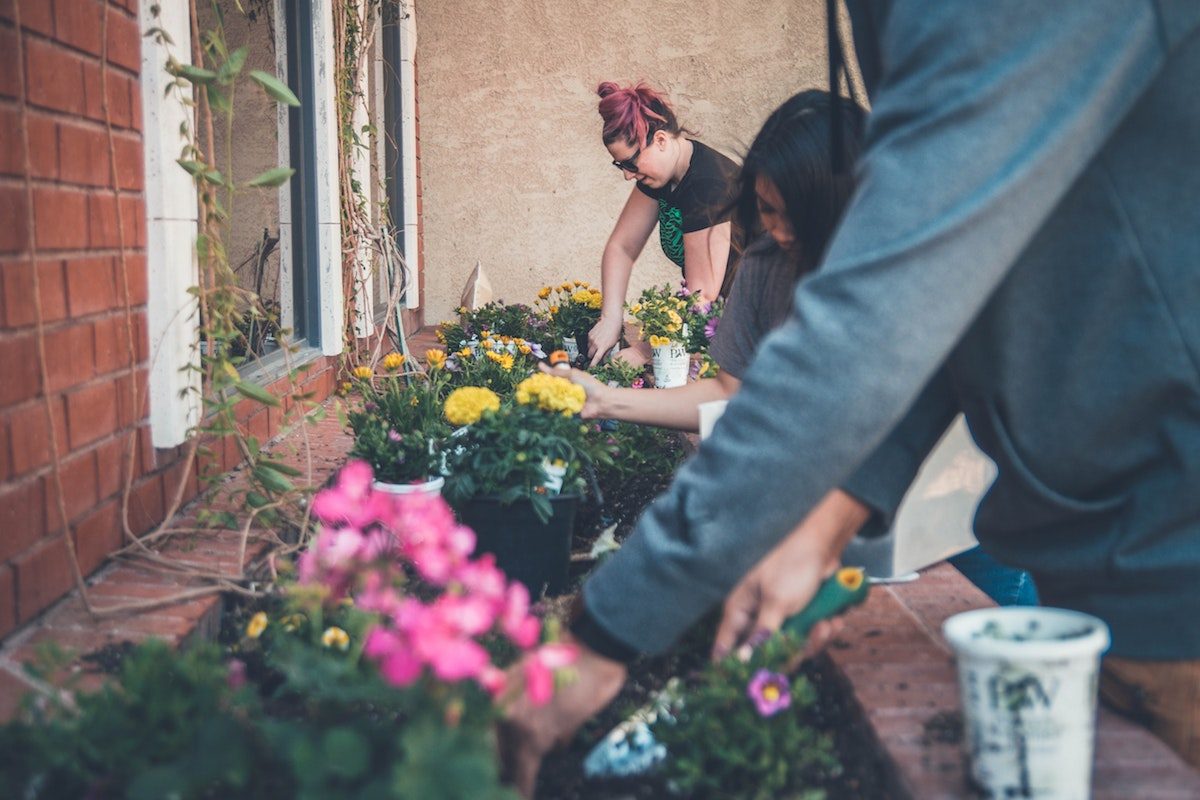 Content warning: this article discusses depression. 
In 2015, I forgot who I was. Like a reverse Wizard of Oz, the world suddenly went from vibrant colour to black and white. I felt as though there was a storm cloud behind my shoulder. Joy was being sucked out of my every move. 
Depression wasn't a new experience for me. I was an unwell teen and was growing into an unwell young adult. I was working a job I hated. I was in the process of losing my high school group of friends as I was discovering my queerness. 
There were days that I'd spend in bed, watching bad TV or staring at the walls. There were hours where I would lie on my side, fixating on a new growth softly protruding out of the stem of my monstera plant. 
I watched as it lengthened ever so slowly, a lime green spike stretching out towards the window sill. It would then gently unfurl, eventually flattening itself to form a perfect leaf. 
Life felt chaotic – moving so terrifyingly fast that it made me dizzy. But watching this leaf was different. It was slow. It didn't rush. It was focused on merely growing. 
Depression made me feel like I wasn't doing anything right. But this monstera plant? The way it was growing and thriving, and responding perfectly to my homemade potting mix? 
That I was doing right.
My love for houseplants came about after a huge stroke of luck. A local plant shop held an Instagram contest, where tagging a friend put you in the draw to win a $500 voucher.
Despite being practically the opposite of a green thumb (or so I had assumed), I entered and somehow won.
I spent the $500 in just two trips to the shop. I bought plants with scientific names I couldn't pronounce and care instructions I couldn't decipher. 
I hung a fern (named Fern-ie Sanders) above my bed; placed a snake plant (Cate Plant-chett) on my bedside table; and put a parlour palm (Palm-ela Anderson) next to my door. 
After I'd burned through the voucher, my purchases didn't slow down. The plants just kept coming.
A few plants didn't make it, but I was quickly learning how to be the perfect plant parent.
While I was navigating depression and coming out, taking care of myself felt impossible. I'd forget to shower, I was late for almost everything and plates would keep stacking up on my bookshelf. 
My shiny new plants, on the other hand, were thriving. Green, luscious leaves filled every corner of my room. Pileas, devil's ivys and philodendrons sat in their well-drained soil and I couldn't take my eyes off them. 
I was spending my spare time researching how to keep each plant alive. Would a snow queen survive in the bathroom? How can I best transition my propagation from water to soil?
What's the ideal position for an elephant's ear? When's the best time to fertilise?
I was feeding and sustaining my plants when I couldn't feed or sustain myself. 
I named my plants after older actresses I thought were hot – Tilda Swinton, Gillian Anderson, Holland Taylor.
My pride and joy was Meryl Streep – a 2.5m tall umbrella plant. In a frenzy, I'd misread the online description and assumed I'd be getting a desk plant. She barely fit through my door. 
I became fixated on finding myself a tractor seat plant. I'd decided it was the ultimate lesbian plant. I was obsessed with its dykey name, and the fact that its tough green leaf and bright yellow flower resembled a perfect butch-femme dynamic.
It also, to me, looked like a hot babe's butt. 
I travelled to plant stores all over to make my gay plant dream come true, but to no avail. Continuing the search is currently at the top of my to-do list when lockdown ends. 
My plants growing and thriving made me feel capable. Every time a new leaf would gently unfurl, it felt like proof that I could get something right.
As I leaned more into my queerness, my life became brighter. I was leaving the closet and heading to dancefloors on Smith Street. I was matching with babes on Tinder and my life slowly filled with colour again. 
As my world became more rainbow, my room became more green. I was running out of room for my new babies, buying plants at least twice a week. 
I felt that my identity was being carved out: I was a plant-obsessed queer. They were two aspects of myself that were brand new, but so integral.
Like the last two pieces of a puzzle, my plants and my queerness made me feel complete. 
It's not likely that I'll have kids in the next few years. Particularly with the state of the world right now, looking after another human when I struggle to look after myself feels pretty daunting.
So before I can create a big queer family of my own, my 60-something leafy green babies are perfect.
My plants elate me. Added to a regular menu of medication, therapy and human connection, I've been able to keep navigating the endless rollercoaster of my mental health. 
Last year, after working on a laptop all through lockdowns, I decided I needed a drastic screen break. I took a risk and left a great job to pursue a career in gardening. 
Although lockdowns continue to get in the way, I've managed to find myself an amazing job as a horticulturist. I work with two queers, and all day we talk about homo life and how to tip-prune a magnolia tree.
Some days it's still tough to get out of bed. But healing is a slow process. Like choosing the right soil, I place myself where I need to be placed. And all I can do is focus on growth.
Dani Leever is a genderqueer nonfiction writer from Naarm. They've been published in MTV, JUNKEE, Pedestrian.TV, SBS, Voiceworks, Scum Magazine and more. They're currently the Online Deputy Editor at Archer Magazine. Outside writing, Dani performs as a genderbending drag DJ called DJ Gay Dad. They're extremely passionate about finding a song to match the BPM of 'Untouched' by The Veronicas. 
<! -- WIDGET HERE FOR BUY ARCHER -->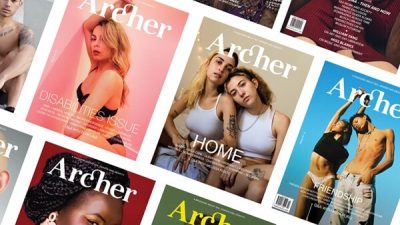 HELP KEEP ARCHER MAGAZINE AFLOAT!