Tropfest winner Bamboozled: 'homophobic, transphobic'
By: Archer Magazine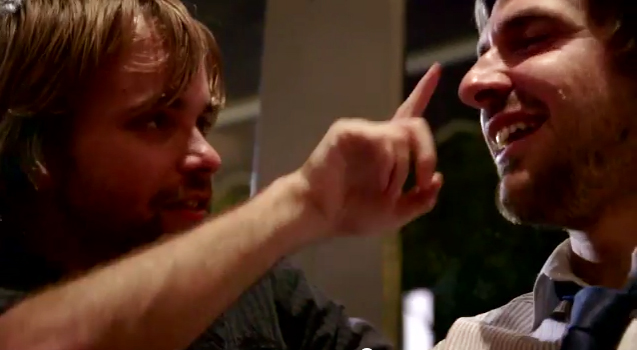 Guest blogger Rebecca Shaw is a freelance writer from Brisbane. She is a lesbian with a sense of humour who tells jokes on Twitter and over her comedy podcast Bring a Plate.
YESTERDAY, A MOVIE called Bamboozled was crowned the winner of annual short film competition Tropfest.
Basic synopsis: a man named Pete runs into a man named Harry at a bus stop. Harry says he used to be Pete's ex-girlfriend Helen, but one day just up and got a sex change, took hormones, bada-bing-bada-boom: now is a man. Easy as pie – a very accurate portrayal of the trans experience.
They catch up over many, many drinks. The next morning, Pete wakes up next to Harry and seems regretful (Tropfest: No Homo), when in an M. Night Shyousleptwithamanalan twist, a camera crew barges in to reveal that Pete is part of a hidden camera revenge show. Everyone laughs and points at the naked and horrified Pete, saying things like, "You slept with a GUY!"
The punchline: that a man was tricked into having sex with another man, and that is hilarious.
The first issue with that punchline is that someone was tricked into sex. The second is that it is apparently funny and humiliating for a man to sleep with another man.
This morning I awoke next to my spontaneous angry Twitter rant about this film from the night before. I looked long and hard at Ms Rant and I did not regret our night of passion. I've read opinions about why this movie isn't homophobic or transphobic, and why it isn't problematic that a man was tricked into sex.
I also listened to the director call the film a 'parody of the media', and say it isn't homophobic because Pete was completely willing to sleep with a man or a woman (after getting drunk and thinking they had a connection that wasn't real, not to mention regretting it the next morning).
If the true intent of the filmmaker was to parody the media, that did not come across whatsoever. What 'media' was parodied? Candid Camera from the 1980s? Punk'd? Or perhaps Betty White's Off Their Rockers has homophobic undertones I haven't heard about.
Bamboozled ends with Pete left cold and shamed, lying naked on the floor (okay, it was a bed, but shout-out to Natalie Imbruglia) as people pointed and laughed at him. At no point did any character receive any comeuppance. This is not successful satire; it is not a pointed parody.
The jokes are derived from the shock that a man slept with another man. If this film came from a place of good intention, with the aim to critique media (besides its diminishing of the trans experience and problematic sex trickery), I believe it was unsuccessful.
In either case, it is troublesome that it won Tropfest. Nobody learned a lesson from this movie, except maybe those of us who will think twice about tuning into Tropfest next year.
Text by Rebecca Shaw
Email your blog pitch to amy@archermagazine.com.au
<! -- WIDGET HERE FOR BUY ARCHER -->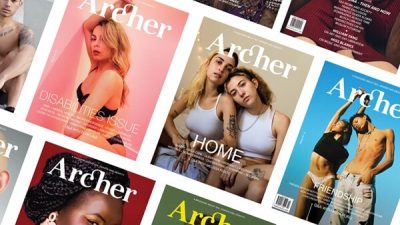 HELP KEEP ARCHER MAGAZINE AFLOAT!