Archer Magazine issue #19: the PLEASURE issue + Archer's 10th birthday party!
By: Archer Magazine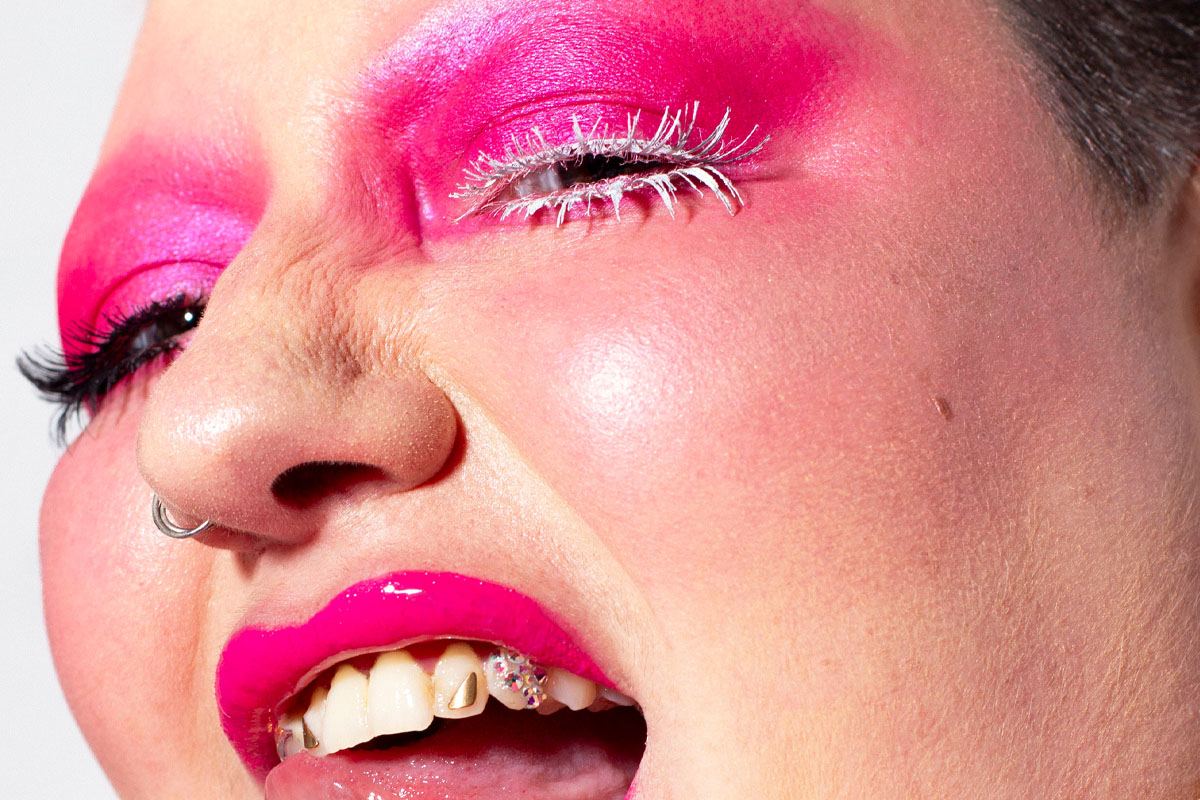 Archer celebrates its 10th birthday with a new edition – themed around PLEASURE.
In true Archer fashion, it's not what you'd expect…
SUBSCRIBE HERE TO GET YOUR ISSUE FIRST
OR
Editor-in-chief Roz Bellamy says:
"In this issue, you will find that pleasure can be found in experiences as versatile as the crinkling of sheets to unwrapping cheese from butcher's paper.
"It can be found in drinking a hot chocolate and masturbating on a Sunday, in giving or receiving satisfaction as a professional Domme, and in expressing gender euphoria.
"It can be found amid anxiety, sadness, stress and grief – which, at this time, is something we can all take away from this issue."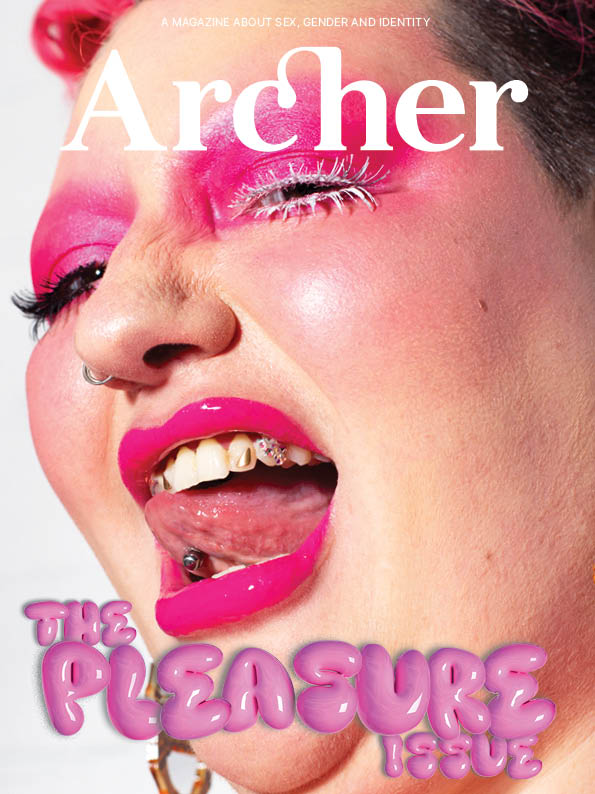 "My inner gay boi daydreamed of disco hearses and leather-clad trans men carrying coffins on their shoulders. Cher, straddling a cannon, would serenade mourners as glittery ashes are shot through a smoke and laser haze. Give me Dykes on Bikes flying lesbian pride flags at half-mast. Give me queer death doulas educating our people on end-of-life care. Give me permaculture queers advocating for natural burial. Give me permission to grieve. I want it all."
– Hini Hanara
"When I think about that community, I think about the older lesbian women who made love to me, who taught me how to make love – I think of how they risked everything for a touch – and for me, the real challenge of it is: how do you remember the ephemeralness of a touch, of a kiss? How do you bring that into the history of humankind?"
– Joan Nestle
"… I also think that autistic pleasure is queer, in and of itself. It's queer in its non-normativity, in its subversiveness, and in its consequent proximity to shame and otherness. In its capacity to bust open old ideas, and reshape what we think of as good."
– Caitlin McGregor
IN THIS ISSUE:
Interview with Joan Nestle
Katia Ariel on motherhood and grief
Erin Riley on food and pleasure
Caitlin McGregor on the pleasure of autism
Lauren French on sexuality
Vex Ashley on ethical porn
Hini Hanara on queer-affirming death spaces
Bebe Oliver on happiness
Interview with Pro Dommes Alani and Danielle
Patrice Capogreco on sex and cancer
Euphemia Russell on memory and the body
Jessamyn Stanley on naked yoga
PLUS
"Gender pleasure" image editorial
by Hailey Moroney
Cover Image by: Hailey Moroney @haileymoroney_
Model: Kitty Obsidian @kitty_obsidian
Hair and make-up by: Erin Harding of La Volpe Beauty @lavolpebeauty
SUBSCRIBE HERE TO GET ARCHER MAGAZINE #19
ARCHER MAGAZINE 10th BIRTHDAY PARTY
1st DECEMBER, NAARM
Archer is turning 10 years old! To celebrate, we're launching our first-ever PLEASURE-themed issue and bringing you the 10th birthday party you could never have as a kid.
DJs, dance floor, performance art, live tattooing, Unicorns Glitter Stand, cheap drinks, low sensory space, outdoor chill area, magazine and merch stand and more. Party will be held at the wonderful queer-owned Take Care Studios, at 1 Pitt St Brunswick. Wheelchair accessible inc bathroom and Auslan Interpreted.
Performance art by:
Kitty Obsidian
Frankie Valentine
The Huxleys
DJ Gay Dad
DJ Cash Daddy (Cash Savage)
Dress code suggestion – sexy, smart, PARTY! Dress however feels fun, pleasurable, and authentic to you!
Get down early for glitter on arrival thanks to Unicorns Glitter Stand 8pm-9:30pm
Information on live tattooing will be available soon, bookings to be made before the event.
This event is a safer space, which means that when entering it, folks agree to work against homophobia, racism, transphobia, classism, fatphobia, ableism, and other forms of oppressive behaviour. Please let someone from the Archer team know if this space isn't upheld.
We acknowledge our event will take place on the stolen land of the Wurundjeri people of the Kulin nation. We pay our respects to Indigenous elders past and present. Sovereignty was never ceded. Always was, always will be.
Banner Credit: SOFIA FURIÓ Instagram: @soffuri
If you have any other access requirements/things that would help you feel comfortable, please advise us at checkout or get in touch at events@archermagazine.com.au
PARTY TIME!
WHEN: Friday, 1 December 2023
WHERE: Take Care Studios, 1 Pitt St, Brunswick VIC 3056
WHAT: DJs, dance floor, performance art, live tattooing, Unicorns Glitter Stand, cheap drinks, low sensory space, outdoor chill area, magazine and merch stand and more.
Join the Facebook event
<! -- WIDGET HERE FOR BUY ARCHER -->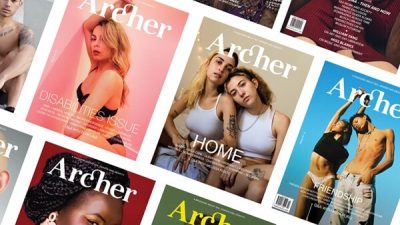 HELP KEEP ARCHER MAGAZINE AFLOAT!